6 New Android Features, Including Casino Apps
Entertainment, Gambling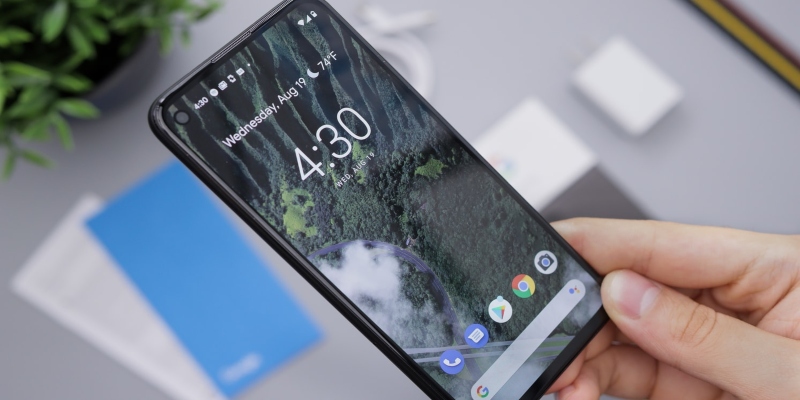 Source: Daniel Romero on Unsplash
Is it time to upgrade your phone? Whether you're looking for a whole new device or just want to take advantage of the great features in the newest Android OS, there are lots of ways Android is making mobile devices better than ever.
If you're a casino player you'll be happy to know that your Android phone comes with Google Assistant, and now you can ask it to open or search across Android apps. Try saying "Hey Google, open the casino app". You'll get quick, easy access to all the games at Spin Casino. Check out these 6 ways that Android has revamped their devices.
1. Launch Apps With Google Assistant
You might not have a futuristic robot to do all your work for you yet, but a virtual assistant is a step in the right direction. Google Assistant has joined the likes of Apple's Siri and Amazon's Alexa to let you interact with your devices like never before. With Android, you can link smart devices to manage your home or complete certain operations with hands-free voice commands. It's super convenient when you're driving, multitasking, or just away from your phone.
The latest addition to the Google Assistant's collection of skills is the ability to search for apps and launch them. That means that if you have the Spin Casino app, you can launch it more easily than ever to get started playing. Don't have the app yet? Check our website to learn how to download and install it.
2. Better Conferencing With Google Duo
Whether you use video conferencing for your job or to keep up with your family and friends, it's probably been a big part of your life lately. That's why Google Duo's improvements are so exciting. You can use this free app for a one-on-one video call or to start a group chat. Since users can access it from all sorts of devices, it's the perfect way to get all your contacts in one place.
Video calls don't have to be boring, either. You can play with the fun filters and appearances to keep things interesting, whether you're hosting a virtual party or just a team meeting.
3. Improved Spam Filtering
If you're tired of getting annoying spam calls from unknown numbers, you'll be glad to know that the Android team has been working on new ways to block them out. The smart new technology in the latest version of Android does a better job than ever filtering out suspicious callers so you don't have to deal with them. You can ignore them completely or use call screening to help decide if a call is spam.
4. Don't Miss a Thing With Sound Notifications
Android is full of accessibility features that make their services better for everyone. If you want to make sure you don't miss anything important, whether you're hearing impaired or relaxing with headphones on, Android lets you monitor for important sounds with Sound Notifications. This feature can pick up on things like doorbells, alarms and sirens, and crying or barking.
Depending on how you set it up, you can choose to be notified with lights or vibration instead of sound. Or, use a paired wearable device like a smart watch to keep you up to date on what's happening, even when you can't hear it.
5. Easy Operation With Access Blocks
Even though phones can do a ton of things, there are always certain actions you use over and over. That's the idea behind Action Blocks. They were created for increased accessibility for people with disabilities, by putting common actions front and center on your device. You can streamline your access to the most common operations you carry out on your phone, like making calls or using certain apps. It's basically a visual version of Google Assistant, so you can enjoy all the same convenience of voice commands in a new way.
6. Access to Casino Apps
The new Android OS is the best way to access Spin Casino when you're on the go. It's convenient and streamlined, with access to hundreds of fun games to keep you entertained. All you need is the app and an internet connection and your mobile device can become the handheld casino you've always dreamed of. Enjoy Spin Casino on the high-res screen of a cutting-edge new device, or just update your OS for the best new security and features that Android has to offer.