Heidi Klum & Tom Kaulitz: Will There Soon Be A Wedding Announcement?
As celebrity relationships go, rumours and interest in the status of Heidi Klum and Tom Kaulitz is now bubbling around fever pitch. Speculation, leaks, special reports and 'official' announcements all predict a big celebrity wedding has already been planned, while some rumours suggest they have already secretly married in California back in February 2019. So for those who like to be in the know, here's the answer to some background questions about this showbiz couple: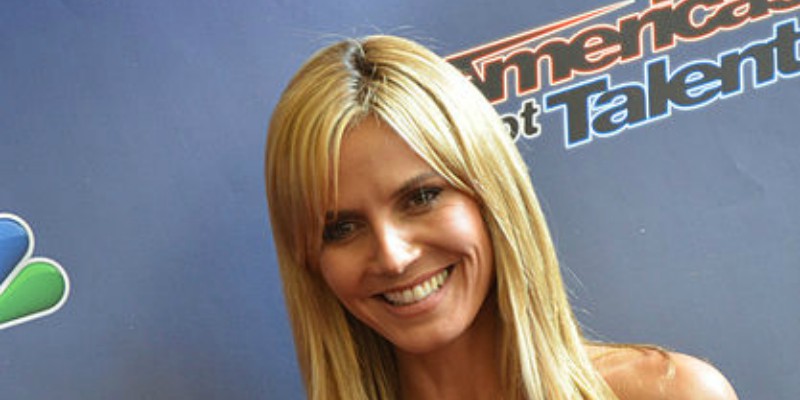 Source: Wikimedia
1) Who is Heidi Klum's new fiancé Tom Kaulitz?
How much sense that question makes depends on the kind of entertainment you're into. Some people might actually be asking 'Who is Heidi Klum?', and there's no doubt Tom Kaulitz has a more than substantial fan base of his own. But for the record: Guitar player, back up singer and keyboardist Tom Kaulitz is a member of the rock band Tokio Hotel, and has been with the band since back in 2001. As a famous musician, Tom has recorded two albums with the band – Scream and Humanoid. And both album releases have made it into the top 15 of Billboard's alternative albums chart. There have also been two further releases – Kings of Suburbia and Dream Machine – which got into the top five in Germany's Billboard charts. With that sort of luck, perhaps Tom should also try his hand at casino roulette!
2) What about their previous relationships?
This couple have both been married before: Tom Kaulitz got married to model Ria Sommerfeld in 2015, parted from her in 2016, and the couple made their divorce final in 2018.
German model, television personality, businesswoman, fashion designer, singer, television producer, author, and actress Heidi Klum first of all dated Flavio Briatore, an Italian businessman. Then, she married hairstylist Ric Pipino in 1997, before divorcing him in 2002. Next, Heidi got hitched to the British singer-songwriter Seal in 2005. This marriage lasted until they divorced in 2014. Heidi and Seal have remained good friends ever since. But before meeting up with Kaulitz, Klum also had other relationships with bodyguard Martin Kirsten as well as art dealer Vito Schnabel.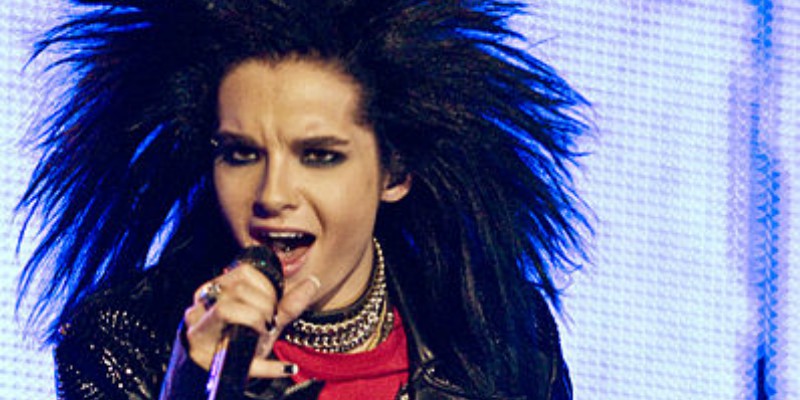 Source: Wikimedia
3) How did Kaulitz and Klum actually meet each other?
Heidi Klum's career keeps her busy. As well as fronting the US version of Project Runway in America, Klum took up the same leading role on Germany's Next Top Model from 2006-17. It seems that a mutual friend of Heidi and Tom was connected with the German TV show. It was that friend who was responsible for introducing the pair.
News of their relationship first broke in March 2018. Coincidentally, this was also about the time that hip-hop superstar Drake wanted to start a relationship with Heidi. But with a budding romance of her own in the offing, Heidi decided not to respond to Drake's text.
4) So why did Heidi say yes to Tom Kaulitz?
It's clear that Heidi has always been keen on musicians. And despite the fact that they ended their marriage, Seal and Heidi still get along with each other. Of course, that's not to say that all that Tom Kaulitz has got going for him is his musical abilities. Heidi Klum turned 46 in June 2019, which makes her somewhat older than Kaulitz, who will be turning 30 himself during 2019. Heidi has revealed that one of the things she loves about her new relationship is the feeling that, whenever they are together, age becomes unimportant for both of them. So they never discuss the age gap – in fact, the only time they hear about the topic is when other people talk about it.
5) So what about the gala in Cannes?
After sharing a carefree kiss and some PDA while walking on the red carpet at the amfAR gala in Cannes, Heidi and Tom then sat together. Clearly in love, they were spending lots of time kissing and holding hands. This was the first time they had appeared in public as an item. And what an occasion it was! Later, the couple hired a super-yacht to get away and spend even more quality time together. Needless to say, that was not a signal that the romantic interlude was over. With the cameras still rolling, they simply continued letting the world know exactly how they felt about each other.
6) Does Tom Kaulitz have a brother in the band?
Yes. A twin brother in fact! As well as being a designer and model, Bill Kaulitz is also Tokio Hotel's German-born lead singer. Siblings Tom and Bill have a great relationship, but that doesn't stop them vigorously exploring their artistic differences when it comes to working out how Tokio Hotel are going to continue their musical development. Referring to this music rivalry, Tom said: 'Of course, we fight sometimes! But our friendship is much stronger than the disputes.'
7) What's Tom's 'ideal' woman got to be like?
Asked to describe his vision of the perfect woman, these days Tom sounds a lot like he's just talking about Heidi: 'She should be extremely spontaneous and funny. I should be able to have an exciting time with her and well, she should have a nice outfit, nice clothes,' he said, before going on to add: 'One should simply be on the same wavelength and, of course, I should like her outer appearance.' All the signs are, that woman's already standing right next to him!