12 Travel Tips To Vacation Smart
Travel
Does the dreary weather have you longing for a vacation? If you're lucky enough to be headed somewhere warm and sunny, set yourself up for smooth travels with these smart tips. Spend less time on frantic packing and more time relaxing. And, you can always stay entertained during a layover by playing your favorite mobile casino games at Spin Casino, which is easy to access from your mobile browser.
Source: JESHOOTS.COM on Unsplash
1. Sit above the wing
Flying might be the best—or only—way to get to your destination. But if you don't want to arrive with your stomach in knots because of choppy air, you can choose to sit above the wing to minimize all that bouncing around. Because the wings are the plane's center of gravity, the movement is less noticeable. And, if you choose an over-wing exit row seat, you'll get less turbulence AND extra legroom.
2. Travel Tuesday
Ever wondered how some people seem to score crazy flight deals all the time? It's not just luck. Airlines change their ticket prices frequently based on demand, and prices tend to be lowest when purchased on Tuesdays. When looking for tickets, try doing a flexible date search to see how moving your flight by a day or two can affect the price.
3. Stretch in your seat
You don't want to reach your destination with a sore neck and cramped legs. If you're in for a long haul, get up and move frequently during the flight, and stretch before getting on the plane. You can also roll out your ankles, shoulders, and neck without leaving your seat or disturbing your neighbors.
4. Talk like a local
If you're headed abroad, try to learn a few key phrases before you leave home. Knowing how to say please and thank you can go a long way. You can also use the Google Translate app to look up phrases—it even lets you point your camera at signs and menus and gives you a rough translation.
5. Bring earplugs
Some people are lucky enough to be able to sleep anywhere. But if you're not one of them, invest in some good earplugs or noise cancelling headphones. You can drown out noise on the plane, or when you get to your hotel and want to sleep in to ease your jetlag.
6. Bring a scarf or sarong
It's always smart to bring layers when you travel in case of unpredictable weather. A scarf or sarong makes a handy addition to your travel wardrobe. Bundle up on a chilly plane, or even use it as a tablecloth for a beach picnic.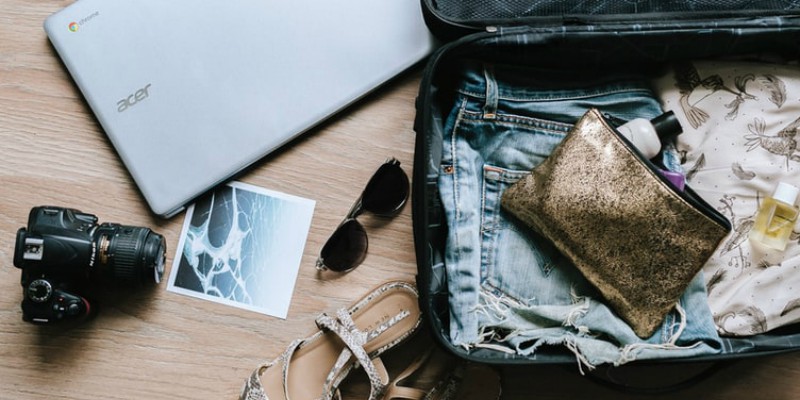 Source: Anete Lūsiņa on Unsplash
7. Roll your clothes
If you're going on a short trip, learning how to pack light is essential to avoid checked bag fees and have less to carry. Rolling your clothes instead of folding them saves a ton of room in your carry on—you'll be amazed how much more you can fit.
8. Get travel insurance
Before leaving on a trip, look into your options for travel insurance. Many airlines offer it when booking your ticket. Your credit card may also have insurance perks—for example, most will cover insurance for international rental cars. Make sure you read the fine print to ensure you're covered.
9. Make a list
A list is essential to avoid over-packing or under-packing for your trip. Try starting a list a week or so before you leave in case you remember more items. If you're doing a special activity, search for lists online, like "hiking packing list".
10. Make copies of your documents
Always keep a copy of your important documents with you and give another copy to your travel companion. If you lose your passport, having a copy may save you a headache. It's also smart to have a phone app to keep tickets and payment cards in case you lose your wallet.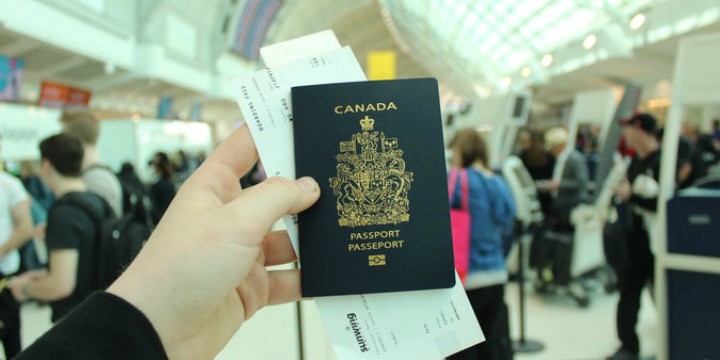 Source: Kylie Anderson on Unsplash
11. Pack a travel first aid kit
Be prepared with bandages for blisters and scrapes or aloe for a sunburn. Bring some travel packs of common medications too, like ibuprofen or allergy medicine.
12. Use a no-fee bank card
Spend less of your money on fees and more on fun. Look for a credit card that doesn't charge international fees, or a debit card that lets you withdraw cash from any ATM.
Preparation is key
Being prepared and traveling smart is the best way to make sure your dream vacation doesn't turn into a nightmare…so you can focus on having fun!