The Triumphant Road To The Making Of Donald Trump.
Politics
It's been a whirlwind of unsavoury headlines since Donald Trump took office as the 45th president of the United States on January 20, 2017. As a man of many swords, it is fair to say that Trump could have acquired success in almost anything he ventured in. There is no telling what his history with the gambling industry could have developed into. With the initial success of his Taj Mahal Resort, it makes you wonder if he instead should have focused on starting an online casino for his luxurious demanding clientele. Perhaps that would have ridden on his name's success?
From celebrity to presidency
Approaching his fourth year in the presidency, the 73-year old remains one of the most criticized presidents in modern history. This couldn't seem to bother Trump though, as his carefree demeanour manages to paint a clear enough picture. But with as much money, assets and influence, it's doubtful that anyone in his calibre would.
Prior to his ever so controversial presidency, Donald Trump established himself a household name as an enviable millionaire business tycoon and television personality that revisited screens weekly for his show, The Apprentice. The reality show was sure to be a hit from its premiere in 2004 to its finale in 2017. It dubbed itself "the ultimate interview" as it aimed to judge contestants based on their business skills to earn a job in his company, The Trump Organization.
How did he do it all?
It would be a comfortingly relatable tale to imagine the man that had no political background but went on to be president came from humble beginnings. Unfortunately, facts blow that bubble. Trump was born into a family fortune. Trump's father Frederick Christ Trump carved his legacy building and selling property for the military in World War II. This developed into rental properties across the big apple worth about 300 million dollars. In due fate, Donald went on to follow in the same footsteps, only bigger, better, and well, more publicised.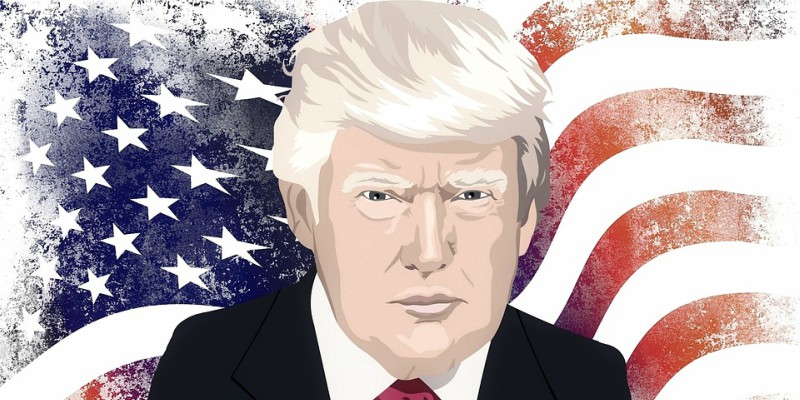 Source:BarBus on Pixabay.com
The heirs of the Trump dynasty
When not juggling fashion, politics, and other administrative duties, Melania Trump spends most of her time being a hands-on mother to son Barron. The 13-year-old, who is the only child she shares with husband Donald Trump, strays even further away from the media most of the time. Barron not only has a knack for sports as his mom doted, but he fancies suits as you'd expect the first son of America would. Being the youngest of Donald Trump's five children, it is no wonder he enjoys playing alone, with his sibling all being over 26 and sister, Ivanka Trump, busy as the senior advisor to her president-father Donald Trump. 
Before being kept on her toes with her advising duties, Ivanka, together with brothers Donald Jr. and Eric supervised the development and acquisitions at the Trump Organization.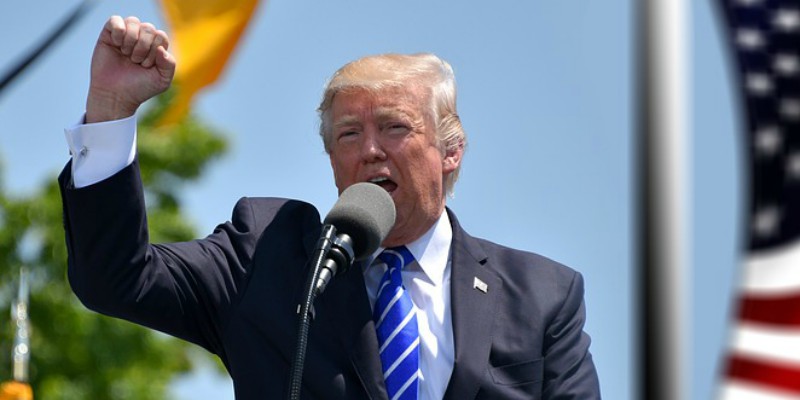 Source:Geralt on Pixabay
The Twitter President
Donald Trump is known not to show much resentment for the spotlight. In fact, his Twitter persona further demonstrates his insatiable nature to share what he's thinking, as the social app provokes. There used to be nothing like a morning coffee and a newspaper to start the day. But that's just too ancient nowadays. Trump's unfiltered Twitter account @realDonaldTrump has become a news outlet on its own. The media whom he often refers to as "liars" don't have to search far for a headline. From outrageous rants to even affectionate sentiments, although mostly about "making America great again", the POTUS keeps breaking boundaries 140 characters at a time.
A Controversial President
Donald Trump announced his plan for the 100 days in his 2016 presidential campaign and that quickly gained criticism among many others. One of Trump's pledges included constructing a wall between Mexico and the Southern U.S border. Although 93 miles of the wall has already been built as of December 17, 2019, many still view this as both unethical and immoral. With its upsides including combatting illegal immigration, asylum seekers, on the other hand, are most affected. The new amendment leaves them vulnerable and unable to seek refuge from organized crimes and life-threatening conditions.
What the Future might hold for Mr Trump
Things are only looking up for the president. With an approval rating that has risen to 49%, his highest since taking office, and an impeachment trial that now stands closed and behind him, Trump focuses on his upcoming 2020 re-election bid. Speaking at a campaign rally in Manchester held recently, Trump gushed, "We have never had an empty seat from the day your future first lady and I came down the escalator. Never. Not one." And since that same confidence saw him succeed in his first election, nothing can stop this Donald.