Unlock Riches With Treasure Heroes
Slot games, Treasure heroes, New slots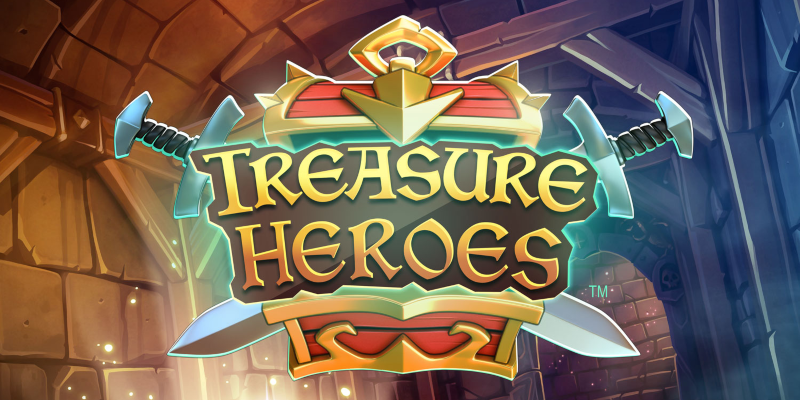 Source: RABCAT GAMBLING
You can't just sit around waiting for treasure to come your way…you have to go out and search for it! Discover hidden riches when you play Treasure Hero, a fun new slot that's coming to Spin Casino on 5 March 2020. Read on for game features and more.
The legend behind the treasures
Thousands of years ago, after a long war between the Kings and the evil Dark Hordes, the Kings had to hide their riches underground to keep them from the enemy. They're still hidden there today…until you find them, that is. The new slot Treasure Heroes takes you on an epic journey through the maze that hides the Kings' gold, and you could become the first adventurer to reach the spoils!
Your next lucky streak could move you through the maze of hidden passageways and tunnels that lead to the dungeon where the riches are guarded. Along the way, you'll spin your way past obstacles and play through fun special features that will win you treasures through your whole journey.
A fantasy world brought to life
You'll love the vivid imagery that accompanies Treasure Heroes, because it puts you in the mythical world and gets you ready for adventure! This game was designed by RABCAT GAMBLING for Microgaming. They created a beautiful setting full of vivid colours and cool graphics, and you'll spin the wheel to reveal fantasy adventure-themed symbols like the treasure chest, crystals, dragon shield, and lantern that combine to bring you fortune.
Treasure Heroes is a cluster slot, so there aren't fixed pay lines. Instead, you win when your spin lands clusters of more than six of the same symbol. Each of the symbols has a different pay out, depending on number of symbols that made up the winning cluster. The more matches you have in the cluster, the higher your prize! The highest symbol is the treasure chest, which gives you a glimpse at the gold that awaits you.
While you're playing, you'll also see Scatters that can trigger the Free Spins Round. Plus, the game has bright blue wild tiles that make it easier to match up symbols and get you on your way to glory. Wilds can stand in for any symbol except the Scatter to complete a win.
Beware the Moving Walls!
Legend has it that the Moving Walls were put in the dungeons to throw thieves off the trail of the riches. But since you're a Treasure Hero, you can use them to your advantage! Whenever your initial spin results in a win, you'll collect your winnings and then watch as the Moving Walls kick in! The tiles will shift up and down, then left and right, and new symbols will fall into the gaps. You can then win again if you land new clusters!
The Moving Walls feature will keep going until no new wins are scored, and then you can continue on your quest to uncover the Kings' treasures.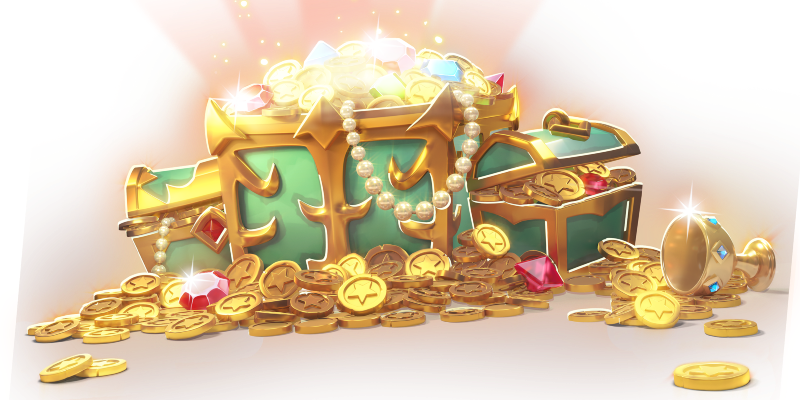 Source: RABCAT GAMBLING
Treasure Chamber Free Spins
While you're playing, you'll sometimes see the Scatter symbol. Just get two of them in one spin, either in the base game or during a Moving Walls play, and you'll have a way in to the Treasure Chamber for the Free Spins round! You'll get 10 free spins. Moving walls don't apply in the free spins round, and you can't retrigger free spins.
For an added bonus, any Magician or Warrior symbols that are on the reels when you get to the Free Spins round will transform into random fixed wilds and stay on the reels through the Free Spins round, giving you more chances to create clusters and win!
Game Details
Treasure Heroes is a medium volatility slot with a total hit frequency of 17.03%. The Moving Walls feature makes every win more exciting so the fun keeps going. While you play, you'll have a clear view of your current bet, coin total, and winnings at the bottom of the screen. You can start minimum bets at 0.20 for a quick game, or play up to a max bet of 10 for when you're feeling really lucky.
This video slot is available on both desktop and mobile in common web browsers, so you can play on your favourite device. The game's awesome graphics mean that you'll always have smooth game play for an awesome experience every time.
So, get yourself prepared for the adventure of a lifetime so you're ready to play Treasure Heroes when it hits Spin Casino in March! In the meantime, you can play any of our other awesome video slots and games.