Top Achievable Resolutions for the New Year
New year, Resolutions, Achievable, Healthy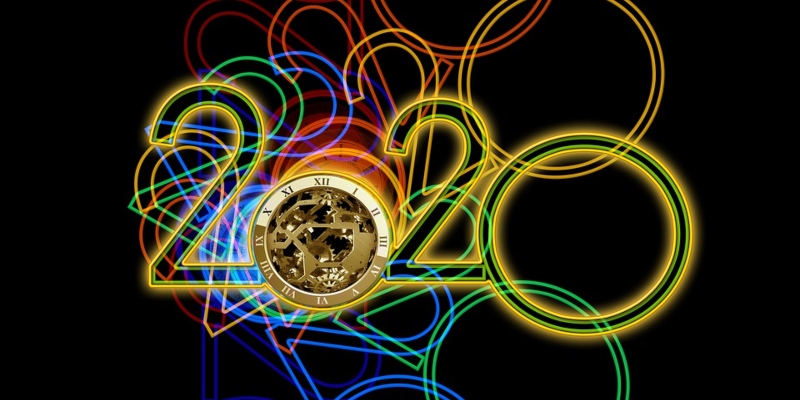 Source: geralt, Pixabay
Christmas has passed, you're a few kilos heavier, the celebrations are over, and it's the perfect time to think about what you want to achieve in the coming year. Relaxing after a long day with a few fun online casino games is a given, but what else do you have in mind for 2020? 
The vast majority of New Year's resolutions have failed by February. To help you set achievable goals, make sure they're SMART - Specific, Measurable, Achievable, Relevant, and Time-Based. For instance, "I want to lose weight" is not a SMART goal. Instead, try: "I want to lose 8 lbs by March 31st. To do this, I need to eat fewer snacks and go to the gym twice a week."
If you're struggling for ideas, or need a little inspiration, consider any one of the following SMART New Year's resolutions.
15 Achievable Resolutions for 2020
How to be SMART about your 2020 goals:
1. Eat veggies regularly
Vegetables are critical to your health. Full of micronutrients that you won't get from a loaf of bread, to be at your best, you must eat enough greens. Not everyone likes sprouts or kale, but find a vegetable that doesn't make you shudder and eat it once a day. Broccoli, for example, is good cooked as a side dish with a meal, or raw with a dip as a snack.
Source: Schnobby, Wikimedia
2. Plan a vacation with friends
A vacation is essential to break up a busy year and it's best to do it in good company. Try and plan a fun getaway with close friends and choose a destination that suits you all. From museums and monuments to sandy beaches, you will be sure to get more enjoyment out of a trip if it's taken in company.
3. Read more
The average person reads about 12 books a year, but the majority only manage 4. That's less than one a month! An achievable challenge for 2020 is to flick through the pages of a book rather than your social media feeds when you go to bed. If you do this, you can instantly and easily double your annual reading rate. 
4. Explore new hobbies
There's no fun in 2020 being the exact same as 2019 and it's healthy to explore a wider variety of leisure time activities. Do you have a love of classic cinema? There are plenty of classes you can join to embrace your interests, or online groups if you'd rather go solo.
5. Spend more time with loved ones
Many of us are guilty of overworking, but it's important to remember why you're putting in the slog. Although overtime is often a necessity, make sure to offset any extra time in the office with quality time spent with your loved ones.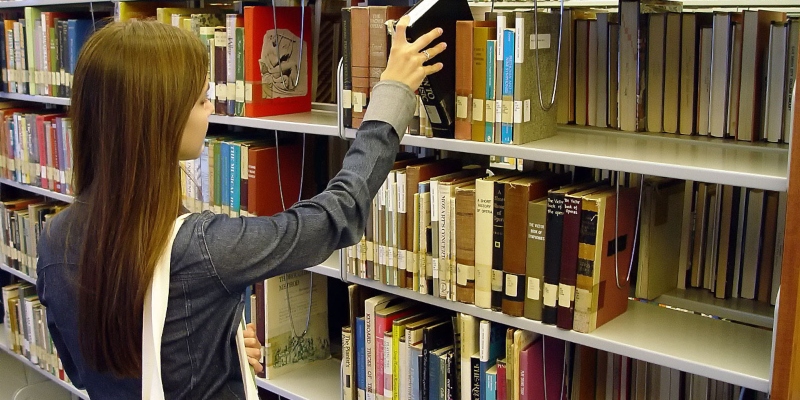 Source: JoeCrawford, Wikimedia
6. Start a journal
Journalling has been shown to be an efficient exercise for de-stressing at the end of a long day. You don't need to write like Marcus Aurelius - just putting down what happened in your day and how it made you feel is enough.
7. Drink a glass of water before every cup of coffee
Perhaps one of the most popular drinks in the western world, coffee is essential to many. While not unhealthy in itself, caffeine can dehydrate you. To counteract this, try drinking a glass of water before every cup of coffee.
8. Get enough sleep
6.8 hours. That's how much an average person sleeps a night! 8 hours is the golden standard, but you might find you need more or less. Work out how many hours you personally need and work it into your routine.
9. Be kinder to yourself
You can't be there for your family and friends if you're not taking care of yourself! Make sure you incorporate regular 'self-care' days by booking a regular massage or manicure to make you feel good. 
10. Meatless Mondays
Meat is one of the worst contributors to climate change. Red meat, in particular, has been shown to be linked to heart disease. This doesn't mean you need to cut out meat altogether, but a good way to limit your consumption is trying Meatless Mondays.
11. Unplug from social media
With social media regularly pushing seemingly flawless lives into your feeds, it's easy to be critical of yourself. But remember: these images don't reflect reality. Schedule your social media usage to only before 6 pm, or never on a weekend to give yourself a break.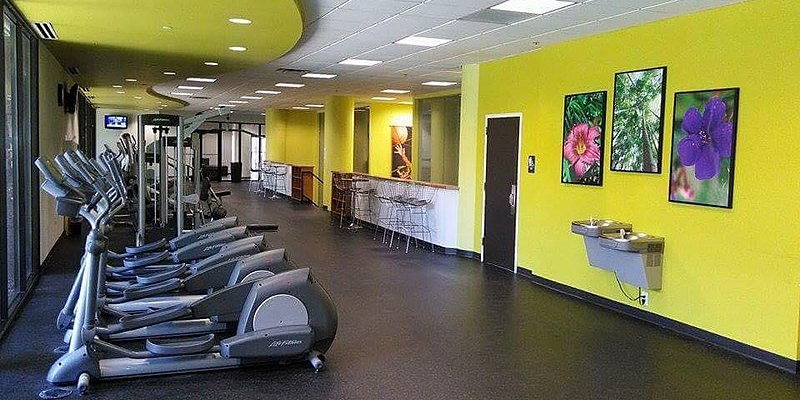 Source: Ingridinsydney, Wikimedia
12. Join a gym
Going to the gym is one of the easiest ways to instantly feel better, physically and mentally. Make a point to make 2020 your fittest year yet by setting yourself a goal of at least 2 workouts per week.
13. Allocate time to de-stress
Prioritize time for yourself to de-stress and do what relaxes you. Whether that's a good book or an hour or so of online casino games, set aside some dedicated time to help you wind down every day.
14. Learn a new word each day
Expand your vocabulary. You don't need to be Shakespeare, but the English language is broader than you think. There are apps and websites that will send a new word to your inbox every day.
15. Volunteer
It's important to put things in perspective, so volunteer with those less fortunate than you. Helping others is a great way to feel good about yourself, so sign up to volunteer one day a week to make the world a better place.