Prove Your Love With The Perfect Proposal
It's that time of year when everyone takes advantage of being around family and friends to finally pop the question. There are as many different ways to propose as there are different couples, so you can keep it simple, be super romantic, or do something unique. Just make sure you don't let a cringe worthy proposal ruin your moment—make sure you're not interrupting her in the middle of her favorite online casino game when she has more important things on the line!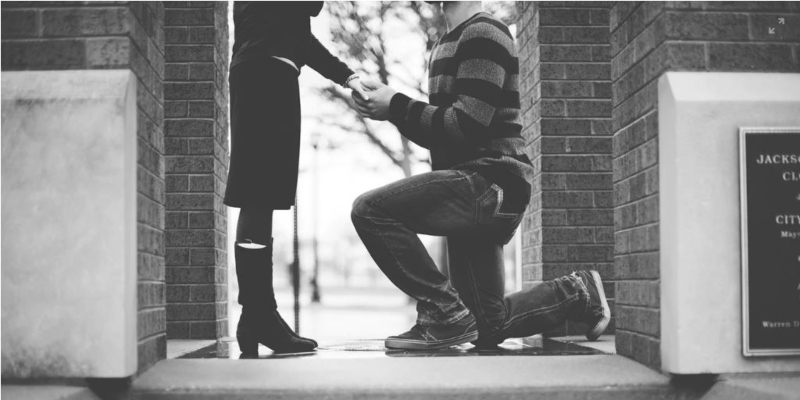 Source:BenWhiteUnsplash
Romantic proposal ideas
You can't go wrong with romance.
Go somewhere beautiful: Your partner is the most beautiful person in the world to you, so take them somewhere just as beautiful! Find a beach at sunset, a snowy mountaintop, or a scenic lake, and make the moment even more beautiful with a glinting diamond ring.
Go somewhere special: Think of somewhere that's special to your relationship, like the place you met, and show off your romantic side by planning a date there. They might catch on, but it's a great way to show you remember the little moments that got you where you are today.
Spell it out: Tap into your artsy side and spell out your question. Make a sweet proposal by putting your question on a cake or go all natural by writing it in the sand using seashells.
Unique proposal ideas
Write a love story you'll both be bragging to your friends about.
Have a scavenger hunt: If you want to put some planning into your special moment, put together a scavenger hunt for a playful proposal. The last thing to find can be the ring.
Leave clues: For another unique proposal, play a game that makes your beloved follow clues…and all clues lead to you! You get bonus points if the clues relate back to your relationship together.
Write your love story: Show them how much you care by taking the time to write the story of your love! You can create photo books or small bound books online, telling the story of how you met and all your fun times together. End the book with a blank page where you can write about your engagement and wedding.
Play a game: If you really want to win at your proposal, try to incorporate it into a game. You could act it out in charades, spell it out in Scrabble, or deal out a special card in your next poker match.
Write a song: Show off your creative side by hiding your proposal in a song. You could sing it at karaoke night, or in a romantic serenade at home. Make sure to record it so you can listen to it again!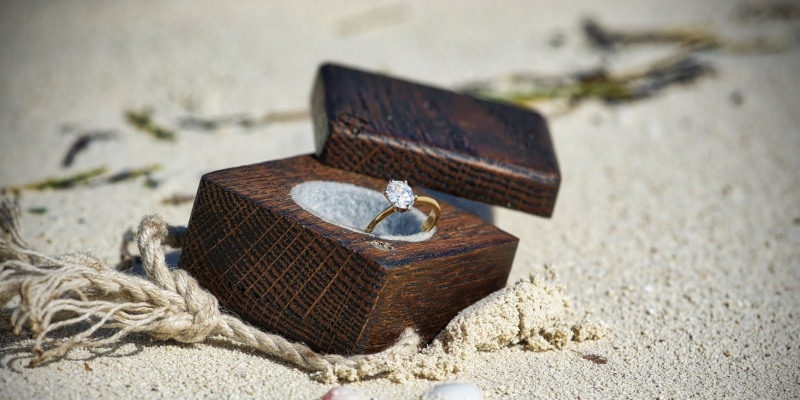 Source:PeterHansenUnsplash
Cringe-y proposal ideas
Make sure to proceed with caution with these ideas…they can easily go south!
Hide the ring: If you love surprises, maybe you want to hide the ring in the pages of a book, the pocket of a coat, or outside. You don't want that investment to get lost before you even get a "yes" though, so be careful!
Cook a meal together: For couples who like spending time in the kitchen, it might seem romantic to dish up a proposal for dessert. But please, just no rings in the cake or champagne—you don't want your special night to end with a trip to the emergency room!
Make a scene: If your honey loves being the centre of attention, you might want to propose in front of a crowd of strangers or family and friends. But you should make sure you know what the answer is going to be…you don't want to cause the wrong kind of scene!
Put it in print: You might want to declare your love in big letters, but ask yourself if it would be romantic, or make you a laughing-stock!
Keep in mind that people will be asking you about your proposal for years to come—make sure it's a story worth telling! Avoid popping the question in an embarrassing location or doing something that will make everyone uncomfortable.
And most of all, make sure you put some planning into it. It would be cute to involve your dog in a proposal, but make sure he's not going to run off with (or eat) the ring. And if your brain is too clouded with love to think straight, run your plan by a friend to avoid catastrophe!
Source:Diane Helentiaris/Unsplash