Counterstrike – All You Need to Know!
CSGO, Esports
Counter-Strike (CS) is arguably the greatest and most influential first-person shooter (FPS) videogame of all time. It was originally developed in 1999 as a modified version of the ground-breaking Half-Life FPS game. CS quickly drew a cult audience, and before long, the game was officially released by Valve and Sierra Entertainment in 2000. Two decades on, CS has gone from strength to strength and become the headline attraction at esports events.
Today, around 876 thousand people concurrently play the current version of the game, Counter-Striker: Global Offensive (CS:GO) at any given time as they battle to improve their in-game rank and win unique skins. As any experience gamer will tell you, the grind can sometimes become tedious. So if you ever feel the joy of playing has dissipated, you should probably take a break and recharge by trying out a few games at Spin Casino's online casino. While the environment and gameplay are completely different, the thrills and spills are no less exciting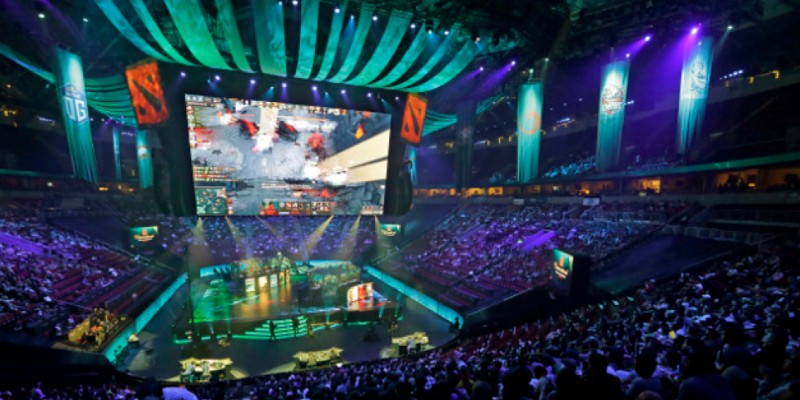 What Is CS:GO? 
CS:GO, or Counter-Strike: Global Offensive, is the fourth iteration of the series, after Counter-Strike (2000), Condition Zero (2004) and Source (2004). It is a 3D multiplayer FPS game that is based on the revolutionary Source game engine developed by Valve.  The game can be played on all major operating systems and game consoles.
CS:GO revolves around two opposing factions which are designated as Terrorists and Counter-Terrorists. Players are randomly assigned to one of the factions and compete in one of the game's two primary scenarios – Bomb Defusal and Hostage Rescue.
There are also several other individual and mission-based game modes including Casual, Deathmatch, Flying Scoutsman, Wingman, and Danger Zone.
One unique characteristic of Counterstrike is that there is only a single class of player, which is atypical of multiplayer games. All players start with the same attributes and weapons, but they can gradually enhance their skills, tactics and armour.
The game engine enables realistic and intuitive physical movements, which allow players to easily navigate their characters around the map. However, the primary appeal of the game has to be the group interactions.
Players frequently spend years together on a team as they progress in the game, building life-long friendships in the process. This is similar to the group bonding seen among regular players at many online mobile casino.
Another major appeal of Counterstrike is the weapons. Players can earn or purchase from a wide array of weapons based on real-life models, including the Maverick M4A1 Carbine, Krieg 550 Commando and Nova pump-action shotgun. Each weapon has different attributes, characteristics and weaknesses, and require practice to master – which only adds to the fun. For instance, the light and powerful UMP-45 submachine gun has high armor penetration, but it is hobbled by a small magazine size.
In addition, players also have access to equipment like C4 explosives, Molotov bombs, smoke grenades, and Kevlar bulletproof suits.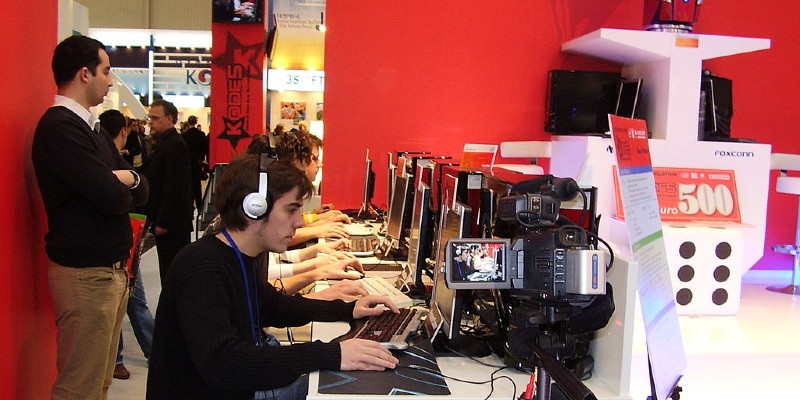 Maps You Should Try
The battles on CS:GO is held on unique maps which contain distinctive landscapes and features. Learning these maps can help players learn the best sniping or hiding positions, quickest paths to bomb and hostage locations, strategic spots to deploy smoke or firebombs, etc.
Nevertheless, not all maps are created equal – some maps are just better than others. It's similar to how some games on a mobile casino are just better than others. If you're a beginner in the game, here are six maps you should practice on as they are regularly chosen by players.
- Mirage: It has the distinction of being the only map featured in all 15 CS:GO Major Championships thus far.
- Inferno: The layout is based on the Mission San Juan Capistrano in California. The scenario involves blowing up or saving two critical gas pipelines.
- Train:  Balkan terrorists seek to blow up two trains containing radioactive barrels.
- Overpass: A military shipment is passing through a canal. Terrorists will attempt to either attack the shipment or destroy the canal overpass.
- Cobblestone: Lord William's country farmhouse and the cobbled streets around it are the focus of the scenario
- Nuke: One of the original maps of the series. Nuke has undergone several changes over the years, but it remains one of the most iconic maps in the game.
Tips For CS:GO Beginners
CS:GO is an all-action game that will definitely elevate your blood pressure. However, the game also requires stealth, wit and strategy. In many ways, the skillset required to succeed in CS:GO is similar to the skillset you need to succeed in a game of poker on an online mobile casino.
- Stealth: Always remember that your footsteps can be heard by opponents. If you advertise yourself on the map, they will just hide around a corner and take you down without much trouble. So learn to use the Shift key and tread softly.
- Use guns you're familiar with: There is always the temptation of picking up guns not in your collection from the bodies of fallen opponents. Don't do that! New weapons require some acclimatisation – you will be dead before you get used to a new weapon.
- Leave the C4 behind: Bomb placement requires experience, awareness of your surroundings and the ability to react to sudden attacks. As such, if you are spawned with a C4 bomb at the start of the game, press G to drop it and let one of your experienced teammates deal with it.
- Prepare to reload: Always keep track of how many bullets you have remaining in your magazine. This way, you will have time to find a safe spot to reload.
- Weapon switching: Practice switching weapons whenever you get the chance. The skill takes time to develop, but it's an absolutely crucial skill to possess.
- Don't be a lone wolf: CS:GO is a team game. Success can only be achieved by working as a team. As such, don't be a lone wolf going in with guns blazing. You'll be kicked out of the game by your team members.
Counter-Strike and Gambling
Counter-Strike was embroiled in a gambling scandal a few years ago. The scandal began when third-party websites began trading skins earned from the game for real money. A few of these websites even used valuable skins as collateral for bets. Research firms Eilers & Krejcik Gaming and Narus Advisors estimated that skins-related gambling was worth around $5 billion in 2016 alone!
While many had voiced criticism on this trend, particularly concerning the involvement underage gamblers, matters only came to a head following the defeat of heavy favourites, team iBUYPOWER, in a match against NetcodeGuides.com in the CEVO Professional League.
In the wake of the defeat, evidence emerged that seven of the eight members of iBUYPOWER had placed massive bets against themselves. Valve, CEVO and many other stakeholders came hard on the players.
Even the U.S. Federal Trade Commission joined the fray as the agency went after owners of gambling websites. Numerous regulations were also imposed on these cowboy gambling sites, which led to many of them shutting down. While skin trading and gambling still exist outside of the Valve ecosystem, the volume has gone down drastically today.