Get A Dose Of Cheer When You Play Festive Indulgence
As the weather gets colder and the twinkle lights go up, you can get in the spirit with Festive Indulgence, a new online slot coming to Spin Casino on 28 November. The game dishes up endless cheer so you're sure to get what you asked for this Christmas.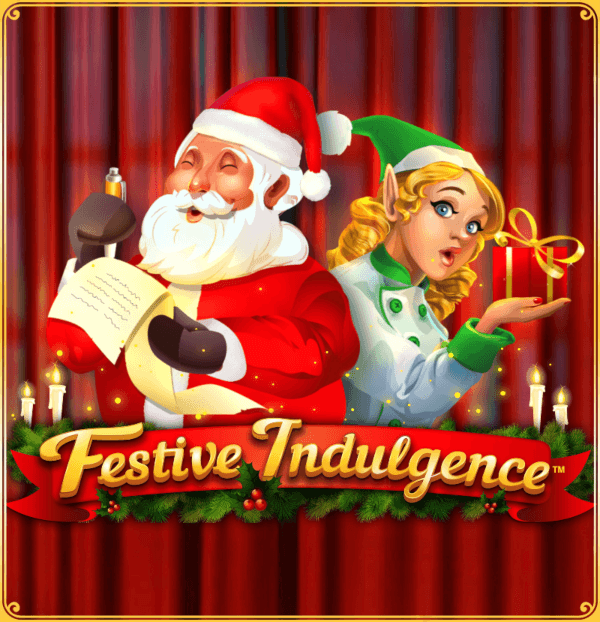 Source:Microgaming
A lucky holiday
Snow blankets the ground, and the stockings are hung in the crackling fireplace. With a steaming mug of cocoa and a plate of cookies, you're waiting for Santa. What better time to enjoy a quiet moment by taking a spin in your favourite online casino? Festive Indulgence is the perfect way to celebrate this holiday season, with a snow-capped landscape, gingerbread galore, and winnings wrapped up in tinsel and bows. This is one holiday party you won't want to miss, because you might just walk away with the perfect gift.
Festive Indulgence is Microgaming's seasonal spin on the classic 5x3 online slot, and it will be arriving just in time for the holidays this year. The first time you play, you'll enjoy the familiarity of the slot layout, but the cool new theme will bring a new kind of charm to this well-known game time after time. Festive Indulgence is set inside of a cozy living room, where the baubles and lights sparkle on a star-topped Christmas tree, and snow swirls outside the window. But the best gift of all could be your own jackpot!
The feast awaits
Get ready to feast on your lucky streak when you play Festive Indulgence. As the holidays bring family gatherings and tables laden with your favourite treats, Festive Indulgence brings your chance to win a prize sweeter than this year's figgy pudding and gingerbread. When you spin the reels on this classic slot, you'll be trying to line up merry tiles to make matches across the game's 9 pay lines. But it doesn't stop there—you'll also have a chance at a Free Spins feature for a real Christmas treat.
The lively tiles in Festive Indulgence are classic Christmas images, like twinkling golden bells, sweet decadent cakes, and a turkey feast. Well-loved characters like an elf and Santa Claus himself join the game to bring even more cheer and will bring higher winnings when you match them up. You'll also see gingerbread playing card tiles that will let you rack up smaller wins as you hold out for the jackpot.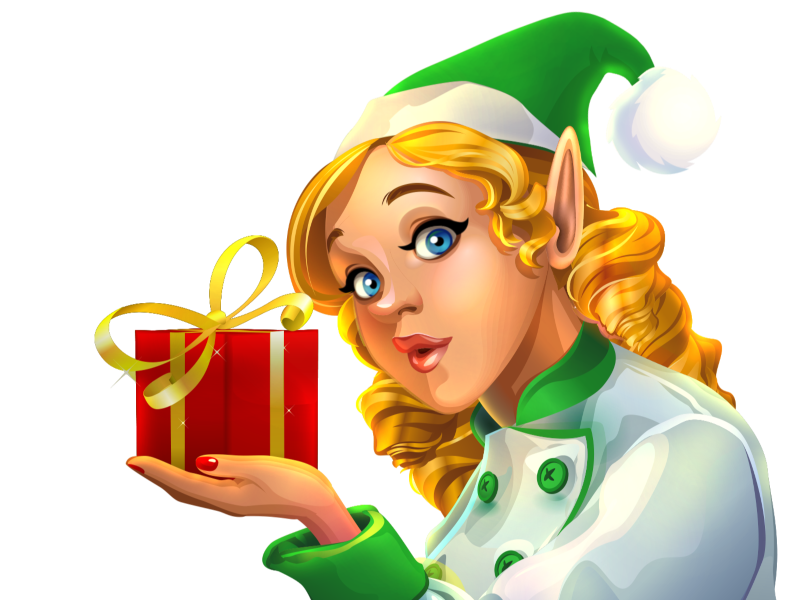 Source:Microgaming
Special gifts
There's something special waiting for you under the tree—and there are some special features in Festive Indulgence, too! As you play, look out for the wild tile and Scatters to make your holiday even merrier.
The Scatter symbol is an alluring red package tied up with a golden bow—and it's for you. Just land 3 or more Scatters to trigger a free spins round. In this special wonderland, you'll get 15 Free Spins for your chance at a winning streak. All your plays in the Free Spins round will carry a 3x multiplier, and the feature can be retriggered to keep the fun going.
The wild tile is a classic Christmas wreath with a big red bow and can stand in for other symbols to boost your chances at winning. With stacked wilds in the Free Spins round, you'll have an even sweeter chance at making matches and bringing in gold. Plus, any win with a wild symbol is doubled, making this feature even more enticing.
Extra cheer on the go
Festive Indulgence is available for both desktop and mobile, so whether you prefer a big-screen experience or the portability of a mobile slot, you'll get just what you asked for this Christmas. This mobile-friendly game lets you take the holiday spirit with you wherever you go—whether you're in line for a photo with Santa or waiting for the sugar cookies in the oven.
If you're looking for stocking stuffer sized winnings, you can play with a minimum bet of just 1 coin. But if you're after the biggest winnings, a max bet of 45 coins could be your key to a holiday jackpot. Coin sizes range from .01 to 1.00 so you can bet on your own terms. You can set your preferred bet when you start to play, and it will carry over each time you refresh—but you can always update it when you're feeling lucky.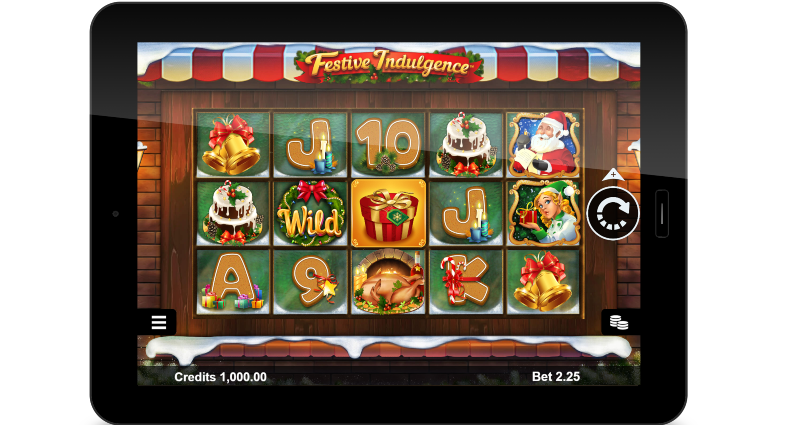 Source:Microgaming
Gold Christmas
Forget White Christmas—you should go for gold this year. With a payout percentage of 96.10%, high volatility, and a 31.37% total hit frequency, Festive Indulgence is a tantalizing way to bring a stroke of luck to your holidays. Each time you spin the reels, you will enjoy the cozy holiday feel that the graphics evoke, and every win will make you feel like a kid on Christmas morning.
No matter where your holidays take you, you can bring Festive Indulgence along with you and treat yourself with an extra dose of Christmas cheer every time you spin the reels. Its seasonal graphics, fun special features, and delicious winnings are sure to make Festive Indulgence a new holiday tradition.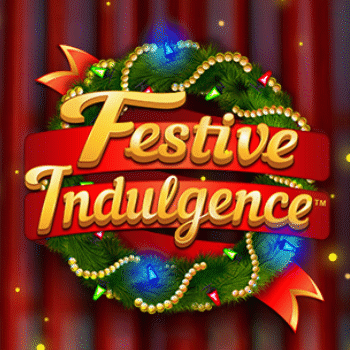 Source:Mircogaming