Seven Right-Wing Parties In Europe And The Power They Wield
Conservatism takes different forms around the world, from Hungary to the United States. One usually associates right-wing populist stances with movements gaining fascist support, anti-immigration policies, and anti-Islamic protection policies. In Europe seven major right-wing parties hinge on these specific platforms, many of whom are coming together in collaboration with the European Parliament's new party, which includes AFD, Lega Nord, DF, and National Rally.
Understanding the world's political stances is important in gaining a stronger global view of many members of this new party, helping you see why different nation leaders think the way they do. However, don't forget to unwind, after reading about potentially controversial topics. Take a cue from Spin Casino online casino and indulge in slots and table games to remember to relax after a heavy read.
AFD, Germany
AFD (Alternative für Deutschland) has been quickly gaining ground in ten of the sixteen German state parliaments since September 2016. Originally Eurosceptic (based on criticism of the European Union (EU) and European integration) in nature, AFD has now turned to more anti-Islam policies. They even use the slogan, "Islam is not a part of Germany." However, in 2016 elections, support had waned down to 8 percent. Its leaders, Frauke Petry and Jörg Meuthen, were under fire after a senior AFD politician encouraged Germany to stop apologizing for the Holocaust. By 2017, it won 12.6% of the vote (third largest party in Germany) but was again criticized in 2019 for its use of the blue cornflower as its logo, a historic antisemitic symbol.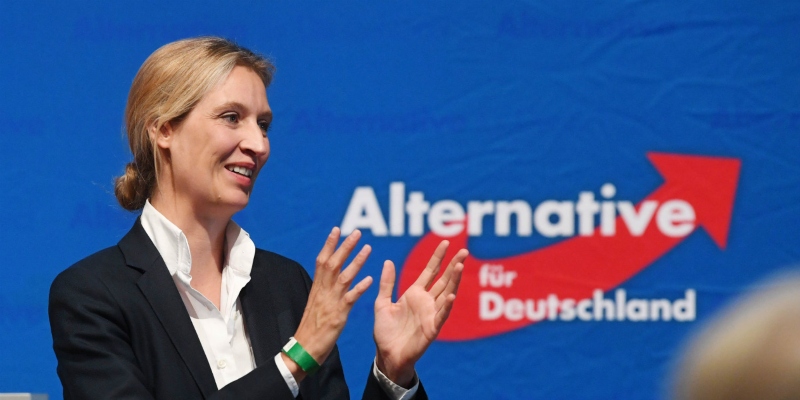 Source:DPA
FPÖ, Austria
Freiheitliche Partei Österreichs, or FPÖ, is the Austrian Freedom Party. After losing in December of 2016 to the Greens (Austria's green political party), the FPÖ continued to try and establish power. The party sent its leader, Heinz-Christian Strache, to congratulate President Trump after the US president stepped into office in early 2017. Vocally anti-Islam, recently the Austrian chancellor, Sebastian Kurtz, announced that his party, the conservative Austrian's People's party (ÖVP) was severing ties with FPÖ based on extremist, antisemitic, and racist beliefs and behaviours. Strache has also been recently accused of speaking with an unidentified Russian backer, the niece of an oligarch, as to how she could invest in Austria.
Fidesz Partei, Hungary
Fidesz is Hungary's right-wing, nationalist conservative party. Active in Hungary since the end of the 1990s, it has remained under the leadership of Victor Orban. Orban became prime minister in 2010 and has successfully led the party through absolute majority as he has worked to reform the entire country. He was also prime minister from 1998 until 2002 and has been president of Fidesz since 1993.
Notably, Orban has been focused on immigration policies. When more than million refugees sought Hungary's borders in 2015, Orban built fences to keep them out. The EU criticized him, but President Trump lauded his act, bringing him to the White House in 2019 to strike arms and natural gas deals.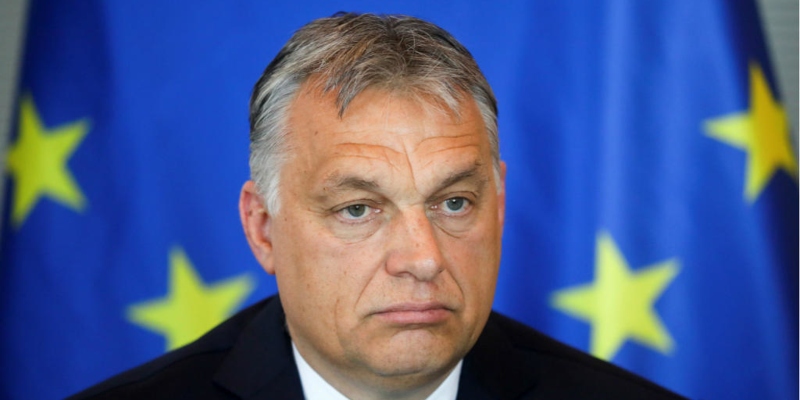 Source: Hannibal Hanschke, Reuters
PiS Partei
In Poland we have the nationalist conservative Law and Justice Party of Poland, also known as Prawo i Sprawiedliwo or PiS. The party was founded in 2011 by Lech Kaczysnki, the justice minister at time, and Jaroslaw Kaczynski, Lech's twin brother. This right-leaning party has only become more extremist as time has marched on. After it was the presiding party for prime minister from 2005 to 2007 (Marcinkiewicz and Jaroslaw Kaczynski), PiS became absolute majority in October of 2015. Conservative and critical of the EU, Poland prizes its ethnic claims and rejects refugees. While PiS is still in control of the country, a movement called Kukiz'15 is escalating the stance against refugees, demanding a wall built along the Ukraine border.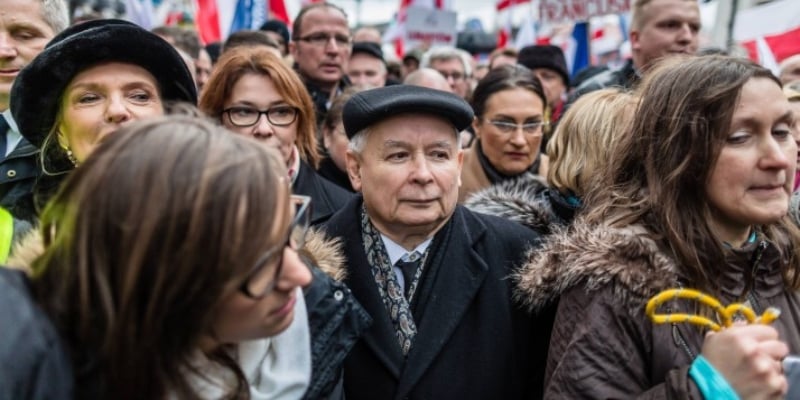 ​ Source:Wojtek Radwanskia/AFP/Getty
National Front/National Rally, France
The National Front, or FN, of France was founded in 1972 by Jean-Marie Le Pen. Since then, this nationalist party has become one of France's strongest political powers in recent years under the founder's daughter, Marine Le Pen. She and her party took more than 28 percent of the votes in the first round of elections in 2015. Le Pen worked hard to uphold the values of the National Front, including fighting against what she considered the "Islamification" of France. The party also pushed for stringent punishment for immigrants who break the law and independence of France from the EU.
In 2018, Le Pen decided her party needed a facelift and re-dubbed it National Rally. The name change came after losing hard in May and June elections of 2017. She felt she needed to update the party and appeal to more voters, although the party still seems to embrace racist and extremist ideals.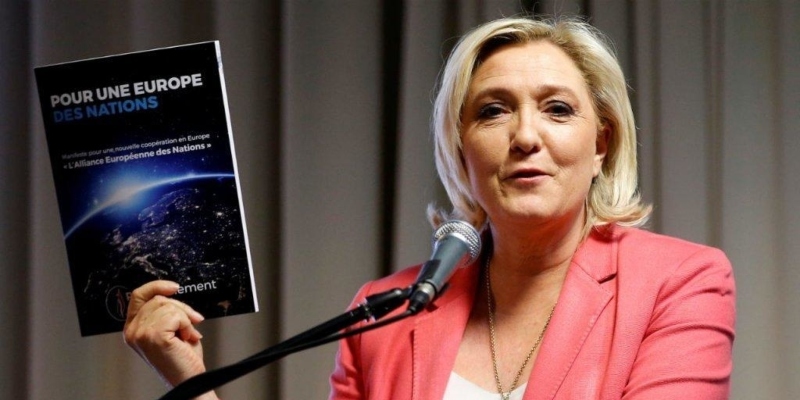 Source:Vincent Kessler, Reuters
DF, Denmark
Dansk Folkeparti, or DF, is the Danish People's Party. This right-wing party has been the third largest group in the Danish Parliament. DF took 21.1 percent of the vote in 2015 elections, pushing aside Venstre, who was the tolerated rightist-liberal minority. They also worked towards a complete cessation of asylum.
Staunchly against immigration, the party took a hit in 2019 during the general election, losing drastically to the Social Democrats. In its worst result since 1998, they only won 8.7% of the vote and 16 seats, losing them 21 seats since 2015.
In a powerful move, they recently joined collaboration with the European Parliament, creating a new party called Identity and Democracy.
Lega Nord, Italy
Lega Nord is Italy's neo-fascist party. They hit a record low of 4 percent in a 2013 election for lower house but won 10.2 percent in the 2009 European parliamentary elections. This boost can be credited to its leader Matteo Salvini, who took up the position in 2013. Since the 2018 general election, the party is now third-largest behind the Five Star Movement and the Democratic Party in Italy. The party has become known for anti-immigrant policies.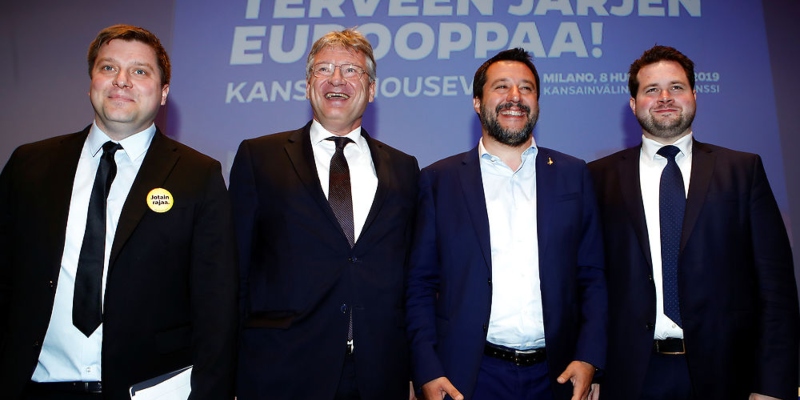 Source: Alessandro Garofalo/Reuters
The political information in the article does not necessarily represent the political affiliations of Spin Casino.