What is depression like?
It's not unusual to feel down from time to time, and this can also happen at certain times in life. But if your low mood persists for a long time, and starts to affects your daily life, it might be that you are experiencing some kind of depression.
Mild depression is often just feeling very low. You still live life normally, it's just that things often seem more of a struggle, and maybe even playing your favourite Spin Casino online games may not seem quite so rewarding as it once was. But when depression is severe, it can become a form of mental illness. This is more dangerous because you can start to feel suicidal – which is when severe depression becomes life-threatening.
One form of depression, or different types?
Anyone who has a medical diagnosis of clinical depression, could be informed they are suffering from a
mild, moderate or severe type of depression. Such a description relates to your symptoms: How they are currently affecting you, as well as the kind of treatments you may perhaps be offered. It's also common for people to move from mild to moderate to severe depression within one bout of illness, or when comparing the effects of one episode with another.
Some particular forms of depression have been identified: For instance, Seasonal Affective Disorder (SAD) is a form of depression which is noted to occur during a certain season, or at a particular time of the year. Dysthymia is recognised as a continuous mild depression which persists for two years and beyond. It can also be described as chronic depression or persistent depressive disorder. A depression which arises before pregnancy is termed a Prenatal Depression, or an antenatal depression. And likewise, the kind of depression which can occur after the birth of a child is termed Postnatal Depression (PND). Though this form of depression is characteristically diagnosed in women, it is not uncommon to find PND also affecting men.
Source:Ina96, edited by Yülli
Depression: Some common signs
You could be feeling low, weepy and upset, or on the contrary, you may start to become restless, irritable and agitated. People can also experience feelings of guilt, judge themselves harshly and develop a sense they are worthless. At other times, those suffering from depression can fell empty and numb, leading them to feel isolated as they struggle to relate to others. Some describe a sense of unreality as they lose all sense of pleasure in things they once enjoyed. As a result, people may rapidly lose their self-confidence, even feel hopeless and despairing, all of which can lead to suicidal thoughts.
Physically, many sufferers report feeling tired all the time, and may have difficulty thinking straight or making good decisions. This can extend to being unable to sleep, or sleeping far too much, losing your appetite or over-eating. And as a result, some lose weight while others gain excessive amounts. In extreme circumstances, some people may begin to self-harm or develop suicidal tendencies.
Sports-related depression
In the modern world, there is a growing sense that elite sportspeople may suffer various forms of stress which can lead to depression. It has long been known that sports athletes of all kinds can face difficulties as they approach retirement from their sport and beyond. Suddenly their role changes, and they know they are past their physical and technical peak. For some retiring from sport, it can seem as if a light goes out in their life – a sense that the best is now behind them and nothing will ever be as good again.
As difficult as retirement can be, at least it happens sooner or later to every athlete in every sport. What can often be far more difficult to deal with is the depressive episodes, symptoms and stress-related illnesses which can suddenly strike promising young sportsmen and women, even early in their careers. For some, the triggers can be too much success too soon, leading to public expectations which are impossible to fulfil. Others may find constant media harassment, perhaps combined with a temporary loss of form, is enough to create the conditions for the onset of depression. Long-term injury can be another situation sports people find hard to deal with. Suddenly, they can no longer function in their sport and perhaps have limited contact with their former team-mates. They become isolated and may then see the road to recovery as something they no longer have the strength and will to pursue.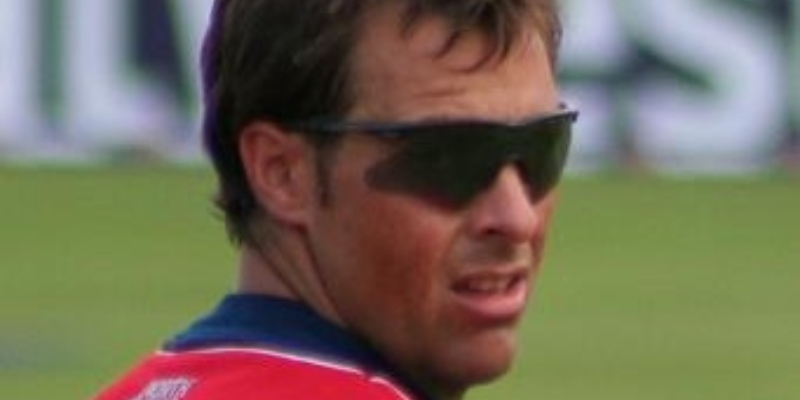 Source:SGGH
Robert Enke
World-famous boxer Frank Bruno was forcefully hospitalised under the law, cricketer Marcus Trescothick walked out of his national team with a golden career before him, and elite athlete Kelly Holmes admitted self-harming in her darker moments. Though every sports person struck down with depression is a tragedy, the suicide of German footballer Robert Enke is one of the saddest of all sporting memories.
Though Robert Enke played as a goalkeeper for Germany's Bundesliga side Hannover 96, he also enjoyed success abroad with Benfica and Barcelona. Enke played for the German national team eight times but was tipped as the leading German goalkeeping contender for the 2010 World Cup squad.
Plagued with a history of panic attacks and desperately struggling to cope with the loss of his daughter Lara, Enke committed suicide a decade ago on 10 November, 2009. He was just 32, and at his funeral, Robert Enke's coffin, covered in white roses, was carried aloft by his Hannover 96 teammates. He was laid to rest in Neustadt, beside the grave of his beloved daughter.