Achievable New Years' Resolutions for 2020
New year, 2020, New year resolutions, Easy new year goals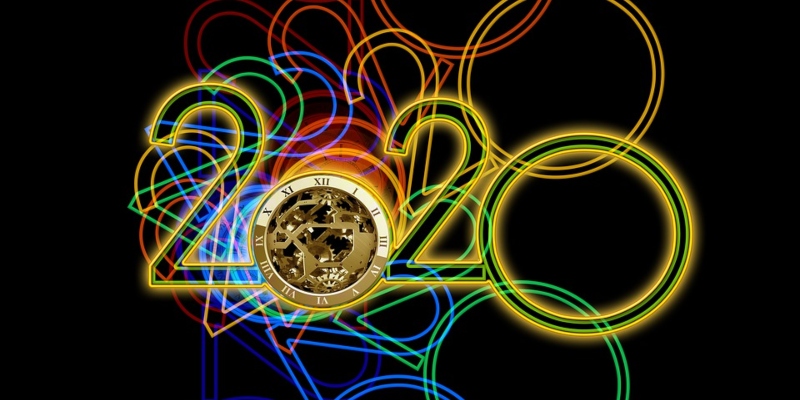 Source: geralt, Pixabay
Traditionally, every new year calls for a list of resolutions. Setting objectives can make you feel better both physically and mentally, but it can be hard to consistently work them into your routine. The trick to achieving your goals, however, is simple: make them SMART. If you set specific, measurable, achievable, relevant and time-based resolutions, your new year can be even more successful than your last!
Relaxing by playing online casino games is one way to make your new year less stressful, but there are other ways to improve your quality of life when you make your objectives achievable.
15 Achievable SMART Goals
It can be daunting to introduce new habits into your life, and many resolutions fall by the wayside as early as February. But with some SMART planning, you can reap the benefits.
1. Eat veggies regularly
Add leafy, dark greens such as spinach, kale, arugula, turnip greens, and cabbage to your meals. Veggies contain folic acid, iron and calcium, which help prevent heart disease and cancer, and manage obesity and diabetes. Commit to eating one portion of green vegetables with every meal and you'll boost your health with ease.
Source: Acabashi, Wikimedia
2. Plan a vacation with friends
It's important to break away from the daily grind, so plan time away with your friends. If a week-long vacation is not feasible, at least indulge in multiple weekend getaways. Taking extended breaks helps decrease depression, improve cardiovascular health, and even enhances your productivity. Book a vacation now to make sure that you get away at least once this year.
3. Read more
Reading exercises your brain, stimulates your mental processes and cognition, and widens your knowledge and vocabulary. Plan to read a chapter before bedtime every night to improve your mental agility.
4. Explore new hobbies
Trying something new can boost your general health. According to studies, challenging your brain with new skills could improve mental and physical well-being. Sign up for a fitness, dance, martial arts, or music class in your area and commit to a lesson a week for a month - you'll soon find it a hard (but healthy!) habit to break.
5. Spend more time with loved ones
Having an active group of friends and family is critical to personal happiness. Several studies have found that strong social ties help extend your lifespan and overall quality of living. Go to the movies, beach or museum once a month with your favourite people to make your time more fulfilling.
6. Start a journal
Start a journal and put your thoughts down on paper so that all those ideas bouncing around in your head don't overwhelm you. Your journal could comprise anything: to-do lists, dreams, hopes, failures, secrets, loss, love, ups and downs - just make a note of them every day.
7. Drink a glass of water before every cup of coffee
Coffee has its benefits, but there are negatives too, particularly when you drink it on an empty stomach. Your body is already in a dehydrated state in the morning and coffee can make it worse. If you can't do without your daily java, at least drink some water before every cup.
Source: Qwentl, Wikimedia
8. Get enough sleep
Getting enough sleep is not about sleeping a set number of hours. The objective should be to wake up fresh and energetic from the bed every morning. If you can replenish your mind and body in five or six hours, so be it. Just make sure you get quality shut-eye every night.  
9. Be kinder to yourself
Compliment yourself. Take time for self-care. You can't help others if you're run down and feeling low. Set aside 10 minutes a day to do something just for you, and focus on your day's successes. Even a little bit of positivity can make you feel more satisfied and happier.
10. Meatless Mondays
To help boost your immune system with a healthy dose of veggies, try going meatless on Mondays. You'll have to get a little more creative if you're usually a hard-core carnivore, but one day a week without red meat can improve your overall health and wellness.
11. Unplug from social media
Plan to disconnect from social media and electronics as a set time each day. Studies have shown that the 'perfect' lives you see on your feeds can cause depression, isolation, and feelings of dissatisfaction. Pick set times a day to check your updates and turn off your devices an hour prior to hitting the bed instead of staying glued to your screens.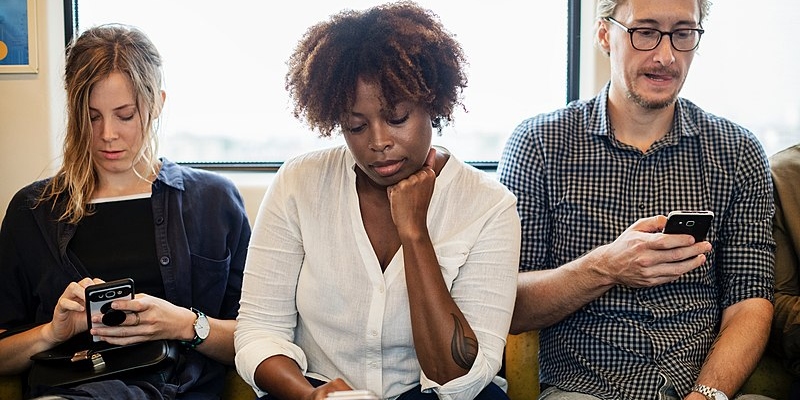 Source: Rawpixel, Wikimedia
12. Join a gym
Start working out. If you've been a couch potato all your life, then taking things slowly will help you to stick to the new routine. Hire a trainer to keep you on track, and schedule two solo sessions a week to get you started.
13.  Allocate time to de-stress
Make a plan to regularly relieve yourself of tension and stress. Listening to music or meditating are both great ways to lower anxiety, heart rate, blood pressure, and stress. To enjoy guilt-free relaxation, set a time every day to zone out from the world.
14. Learn a new word each day
Keeping your body healthy is important, but so is keeping your mind active. There are social media groups and online apps that give you a new word daily. This will not just boost your memory, but also your self-esteem if you make learning an ongoing process. 
15. Volunteer
The act of doing something for others without expecting anything in return can feel extremely satisfying. Volunteering also helps to lower mortality, increase functional ability, and decrease depression. It doesn't cost anything, just your time and effort, so commit to volunteering once a week with a group that matches your beliefs.