10 Influential Trends For Small Businesses
Marketing
For small business owners and managers, every year presents a new set of challenges for their business. A myriad of ever-evolving micro- and macro-factors will influence how their company will ultimately perform. While most new and emerging business trends are either still in their infancy or just not influential enough to sustain themselves yet, a few will reach critical stage and directly influence the growth and profitability of businesses. Smart entrepreneurs and executives are always on the lookout for these market shifts, because they understand the value of early adoption and momentum.
With that in mind, we've listed below ten trends of 2020 which are likely to be the most influential going forward. Forget about your horoscope or zodiac sign! Whether you're a grocery store owner, event planner or Canadian online casino owner, you should be paying attention to these trends – some of them might turn out to be gold dust for your business!
1. Value-Added Customer Service
Yes, this is not a new concept. However, many businesses are either not doing enough or taking customer service for granted. Would it interest you to know that 53% of customers make purchases from retailers who made product suggestions based on their browsing and buying behaviour? Another 48% buy from retailers that send out personalised direct emails.
Businesses can increase profits by up to 15% simply by creating smart personalisation engines that automatically react to customer preferences. So, learn what your customer likes and wants, and tell them about it. How is this strategy really any different from the retailers in the 1970s and 1980s which sent monthly catalogues to our homes, or shop sales assistants who reserve new products for their regular customers? It's all about the personal touch.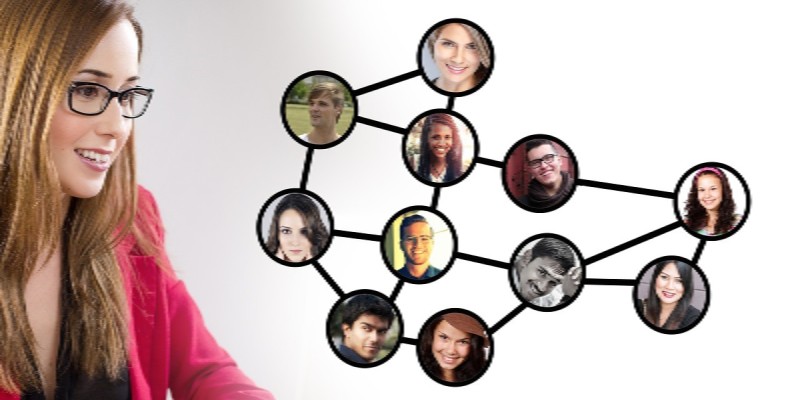 Source:Pixabay
2. Increase Productivity Via Automation
Business owners look suspiciously at innovations like electronic inventory systems, SKUs and product codes, mobile casino, and even search engine marketing when they first appeared. And yet, today, they are considered essential elements of modern business.
Similarly, the manual labour or clerical work of today could be performed by simple programs and automatons in a few years' time. But you don't have to wait that long. There are already numerous automation solutions available for data entry, accounting, factory work and a great many other areas of business. Business owners must identify areas that could do with a little automation and implement the necessary changes.
3. Online Reviews
Online reviews are the digital version of personal recommendations from friends and family. Unlike advertisements, customer and user reviews carry a lot of weight with consumers. Up to 97% of customers factor in the reviews of other buyers into their buying decision. Another 73% consider reviews more helpful compared to numbered or starred ratings.
At the end of the day, it's a matter of trust. Customers trust the word of an impartial stranger instead of advertisements or endorsements. So, make use of this knowledge, and adapt it to your promotional and marketing campaigns, be it for a miniature golf course, online casino or fishing gear.
4. Short Video Content
Ever wondered why some entrepreneurs post mundane stuff like drinking coffee or reading their horoscope on social media? It's not because they have a weird way of drinking coffee or because people are curious about their zodiac sign.
The reality is, short video content, better known as stories, are the fastest-growing information medium on social media. According to TechCrunch, stories are growing about fifteen times faster than conventional news feeds. Facebook CEO Mark Zuckerberg even noted that Facebook is trying to ensure their ads are as good as the stories being run in their feed. This should be great news for small businesses, because every Tom, Dick and Harriet is capable of creating their own stories.
5. Remote Working
Even before the coronavirus reared its ugly head, remote working has been one of the hottest emerging trends around. With remote working, businesses can hire the best and most cost-efficient talent around without worrying about relocating them to another city or state. Even for more traditional businesses, remote workers can help curb rising rental and equipment cost. As an added bonus, studies have shown that remote workers are actually more productive compared to office workers!
6. Participating In The Gig Economy
When you want to eat a cake, do you hire a baker or rent kitchen space? Of course not. Similarly, businesses no longer need to hire permanent employees to manage a small portion of their business. They can just hire experienced freelancers to perform one-off tasks or to meet surges in demand during peak periods. They can even hire specialists to help with difficult projects. This flexibility can help small businesses keep their headcount and costs down! 
7. Happiness Means Money
We mean that quite literally. A recent study by the University of Warwick in England, 'Happiness and Productivity', revealed that happy workers tend to be more productive and generate more profits for their employers. This is hardly a secret, but it's nice to finally have some hard data (a 12% boost, in case you're curious).
So, keep the workplace welcoming, inclusive of different races and cultures, and gender-neutral – and your profits should get a 12% boost before long.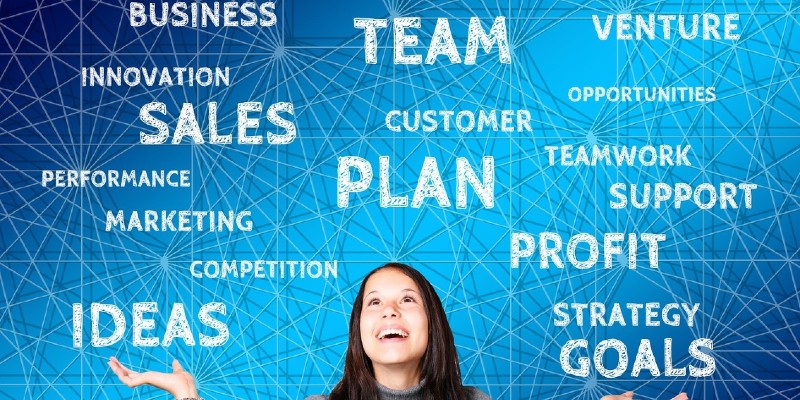 Source:Pixabay
8. Voice Recognition Technology
Sure, voice recognition technology has made using smartphones easier. But you know what else it has made easier? Making queries on search engines. Since talking is not as hard as typing, we tend to ask full questions to computers and smartphones, instead of just typing short keywords.
The bad news is, businesses rely heavily on keywords to craft their online marketing campaigns and ad buys. The good news is, businesses that quickly adapt their marketing to voice recognition technology will have a massive edge over their competitors!
9. Big Data Goes Mainstream
Would you believe that your smartphone is significantly more powerful than the Apollo Guidance Computer (AGC) onboard the Apollo Lunar Module piloted by Neil Armstrong and Edwin Aldrin during the moon landing in 1969? Technology has obviously grown by leaps and bounds since then. So much so that you can fit an entire server room from the 1980s into a smartphone today.
This growth in processing power and storage space means big data is no longer limited to just big businesses – an eBay drop seller, a mobile casino operator or a florist could utilise big data and enterprise-level applications to grow their business.
10. 5G Is Better Than 4G?
Yes, 5G, with a maximum download speed of 1GB/s is much better than any mobile broadband network technology currently in existence. If you're planning to play with big data, voice recognition technology and other resource-intensive technologies, 5G will ensure that you're not forced to stay rooted in the office. 5G will ensure that your mobile devices can stay connected and crunch big numbers while you're eating poutine at Chez Ashton with clients.
Don't wait – start innovating your business processes and stay ahead of the curve!