6 top Android features – No.6 our casino app
Online Gaming
Source: Charles Deluvio on Unsplash
Spin Casino has put together a list of the top six ways that your Android device just became even more helpful! Read through our list of useful Android features that will help you breeze through life.
1. Do even more with Google Assistant and your favourite apps
Google Assistant is a voice-activated personal assistant on your Android device. You activate the Assistant by touching or holding the home button and saying "OK, Google", followed by a question or instruction. For example, you can ask Google Assistant to dim the lights or tell you the time. You can set a timer for cooking your pasta or ask the Assistant what time your Air New Zealand flight is departing. There's so much that your Android phone can do for you thanks to Google Assistant, like set yourself reminders to pick the kids up at school by just saying, "OK, Google, remind me to pick up the kids at 3pm". You can even ask Google Assistant to tell you how to say, "Where are the toilets, please?" in German.
Use Google Assistant to open Android apps on your phone. To use the Spin Casino app, hold the home button and say, "OK, Google. Open the casino app". Another cool thing about Google Assistant is that, like Alexa and Siri, it links up with many other smart home devices, like the Philips Hue lighting system. We love being able to turn the lights on and off without getting out of bed! An especially useful feature in winter when you want to stay tucked up warm under the covers.
2. New ways to connect with Google Duo
Google Duo is an app that you can download on your phone, which works rather like Facebook Messenger, WhatsApp and Skype. So, what sets Google Duo apart from all these other apps? Why do we need one more video chat app? Google explains on their website that Duo "is the highest-quality video calling app*." That little star symbol refers to the footnote: "Based on Signals Research Group technical study comparing video degradation time over 3G, LTE and Wi-Fi". It's scientifically proven to be the highest-quality calling app!
But that's not all Google Duo has to offer: Duo supports communication between Android and iOS devices; allows group video calls with up to 32 participants; has a fun family mode that lets you add special effects to your video chat and put on funny masks. But if you have the same problem I do with video chat – kids trying to steal the show in the background or going wild with special effects – you can also make voice-only calls.
3. Say goodbye to spam calls with Google's Phone app
Phone by Google, is Google's new phone calling app. In some ways it's the opposite of Google Duo. It goes back to the basics with traditional telephone functions and a pared-down UI. The Google Phone app is available on most Android devices running Android 9.0 and above. This is an old-school phone app with additional features that allow you to block spam callers, telemarketers or potential scammers. There are some other nice features too, like the ability to switch to dark mode to save battery life and reduce eye strain at night. For years, this app has come preinstalled on Google phones, but now it's available in the Play Store for everyone to enjoy.
4. New tools for hearing loss with Sound Notifications
You may have already heard that you can download an app for Android phones called Sound Notifications; perhaps it was even preinstalled on your phone. This is a wonderful tool to keep you safe if you suffer from problems of hearing loss. Sound Notifications lets you know when important things are happening in your home that you can't hear. For example, it will send you an alert if the smoke alarm is triggered or someone rings your doorbell. If you have a Google Pixel phone, this comes preinstalled and you can just activate the service in your phone's settings. For everyone else, you can download the app "Live Transcribe & Sound Notifications" on Google Play Store.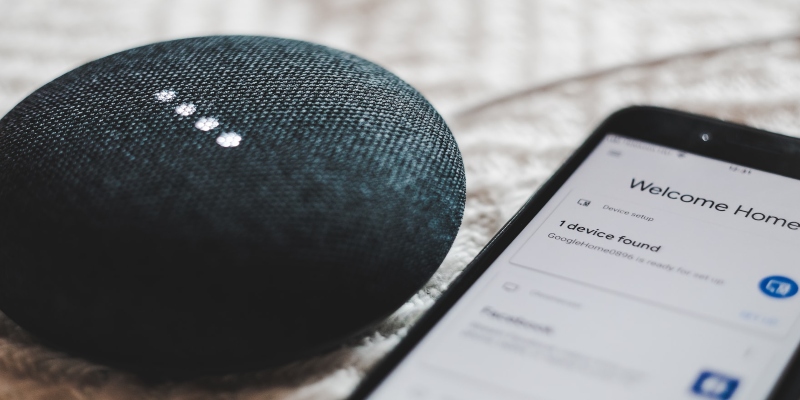 Source: BENCE BOROS on Unsplash
5. Communicate with Action Blocks when you don't use your voice
Action Blocks make routine actions easier through customised buttons added to your home screen. Action Blocks work with Google Assistant and can do all the things that the Assistant can: make a call, control the lights and so on. You can set up Action Blocks on the phone of a loved one with dementia to help make their life easier. You can also set it up to speak phrases for someone with a speech and language disorder to help them quickly communicate in an urgent situation
6. Enjoy the entertainment you love, using our Android casino app
You can play Spin Casino mobile games using our casino app and enjoy instant access to your favourite games by tapping the icon on your home screen. After you install the app, you can enjoy faster loading times, automatic updates and information on all our latest games and promotions. We're so proud of the Spin casino app for Android devices that we've made it number six on our list of "how your Android device just got more helpful"! We hope you enjoy it as much as we do.