Join The Fight In Arena Of Gold
Entertainment, Gambling, Technology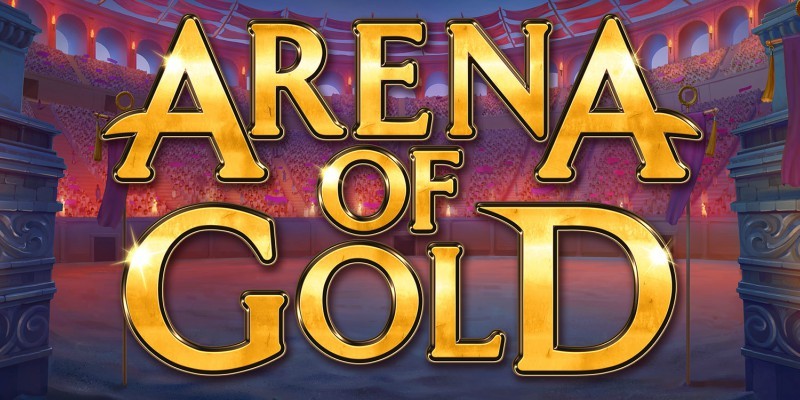 In the ancient world of the gladiators, gold and glory were at the center of brave battles. And now, that same excitement is coming to Spin Casino in Arena of Gold, a new online casino slot being released 21 April 2020. Find out how you can join the fight!
Come one come all
You won't want to miss the exciting tournament in the ancient arena. All the townspeople are gathered to watch the events unfold, and you could be right there in spotlight taking on fate! Spin your way toward victory as you take a chance at winning gold in a brave fight. You'll feel transported to another world when you find yourself in the beautiful virtual environment that All41 Studios has created in Arena of Gold.
Arena of Gold is a video slot game that's optimized for desktop and mobile, bringing you all the slot features you know and love and also putting a twist on them with exciting new details. The 5 x 3 grid of spinning reels has 25 left to right pay lines to take your chance at landing a winning combination. In the free spins round, you'll see a special big symbol on the combined middle reels for a new spin on the game theme.
Enjoy the vibrant colors and shining golden graphics in the background and symbols. The rich reds, purples and golds of the game make a great backdrop for your adventure. The symbols are all gladiator themed, with noble warriors as the high value tiles. The Caesar wild tile, golden coin, and scatter colosseum will especially delight you when you see them land on the reels!
Special features
The brave gladiators are all hoping for a free spins round to bring them closer to glory! To trigger the free spins round, just land three scatters anywhere on the reels to be rewarded with five free spins. And, if you get three more scatters during the free spins round, your free spins will be extended with three more free spins!
For an added bonus during the free spins round, reels 2, 3, and 4 all merge together into a Big Symbol worth 9 symbols. As the outside reels spin, you'll have your chance at landing big winning combinations!
Arena of Gold also brings slot players the exciting new Golden Re-Spins feature. To unlock its potential, land at least 6 golden coins in the Base Game or Free Spins round. (In the Free Spins round, getting a coin as the Big Symbol will trigger the feature, too.) You'll then have your chance at jackpot prizes on a new screen.
During Golden Re-Spins rounds, the game uses special reels full of coin symbols and blanks. Each coin has a special value, which will range from 1 – 100 times your bet, with the 30 value coin Mini and 100 value coin Mega values. All of the prizes for your collected coins will be awarded at the end of the feature.
You'll start the Golden Re-Spins round with three free spins, and every coin you land during the Golden Re-Spins will reset you back to three free spins. Any golden coin that you get during the round will stick on the screen for the rest of the feature, so that you can fill up the blanks as you play. The feature will keep going as long as you keep landing coins, until you fill all the positions with a coin symbol (or spin three times in a row with no coins). And if you fill all 15, you get the Maxi jackpot, too!
Game details
When you play Arena of Gold, you choose the stakes. You can play a min bet of .10 up to a max bet of 50. There's a 28.28% total hit frequency on this medium volatility slot. And with the free spins round and the special Golden Re-Spins feature, you'll have extra exciting chances to win even more gold.
All41 Studios creates games with smooth graphics, great visuals and an exciting gameplay environment. You can enjoy the adventurous environment of Arena of Gold from your favorite handheld device or get a great view of all the action with the desktop version. For either version, you'll enjoy high quality streaming visuals with just an internet connection.
Arena of Gold will be available in Spin Casino's selection of Microgaming slots starting on 21 April 2020. Until then, you can enjoy a wide range of other slots with fun chances to win and a selection of special features for whenever you want to try something new.