Arthur's Gold And The Slots Of The Round Table
Entertainment, Gambling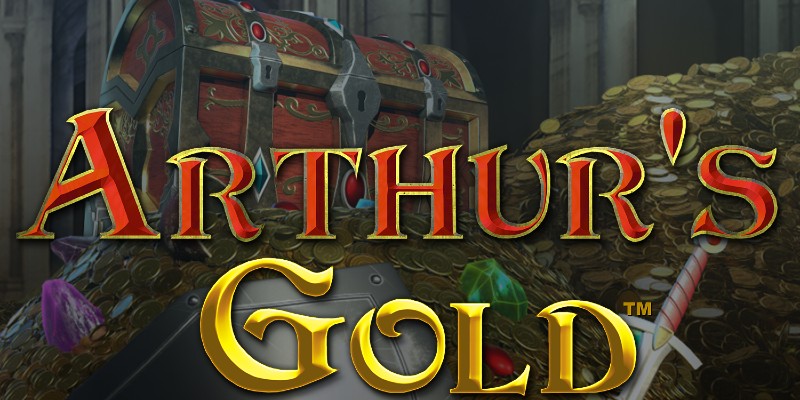 King Arthur, Excalibur, Merlin, the Knights of the Round Table, and Camelot are some of the most popular and enduring folk legends around. Most scholars consider tales of Arthur, his men and his kingdom as entirely fictional. There are some though who theorised that Arthur may originally have been a Romano-Celtic warlord who was defending his homeland against Anglo-Saxon invaders. None of these things matter though, because deep down, we already know that his stories are, at the very least, embellished.
What is important though, is the idealism and nobility that his stories imbued upon readers and listeners. The chivalry of Arthur and his knights, courtly customs and the utopian ideals of Camelot influenced generations and make us strive to become better versions of ourselves.
While we cannot promise that Arthur's Gold will have a similar effect on players, we can confirm that this exhilarating 5-reel, 3-row online slot game, developed by Gold Coin Studios exclusively for Microgaming, will give them endless hours of fun. Take a chance and visit Spin Casino's online casino starting from 20 July 2020. Become a knight of the round table and you'll have the opportunity of winning a maximum payout of 4,000x your wager.
Theme of Arthur's Gold
As you'd expect, the theme for Arthur's Gold is replete with characters from the stories. Arthur, Merlin, Guinevere, Lancelot and even Viviane (the Lady of the Lake) make their obligatory appearance as images on the game reels. Other images used include a treasure chest, shield and a few letters.
All of the images used are unique and finely drawn, giving them a depth of character unlike the run-of-the-mill images you typically see on slots online games. You can even see Viviane's blue eyes on the tiny images – a testament to the attention to detail of the developers.
The background image of a throne room overflowing with gold coins gives the game a luxurious and opulent touch rarely felt in online casino games. Coupled with the in-game animation and amazing soundtrack, it looks like Gold Coin Studios and Microgaming have a winner on their hands.
Gameplay and Features Of Arthur's Gold
Arthur's Gold is a 5x3 reel fantasy-themed game that is poised to take the slots online world by storm. The game has 20 paylines, and matching symbols are calculated sequentially on adjacent reels, left to right. Every line combo wins are multiplied by the per line bet. Naturally, only one winning combo, which has the highest value, is paid per line.
The game exudes class at every step, and its familiar gameplay and brilliant features will make it an instant hit. Some of the notable features include:
- Free Spins
Free spins are triggered when at least three Scatter symbols land anywhere on the reels. Players can earn up to three consecutive respins. New respins will not reduce the number of any existing free spins. Respins can trigger up to three reels of Expanding Wilds, which would jack up your odds of winning by a country mile!
- Wilds
Wilds can appear on any reel during the base game, and on reels one and five during the free spin mode. Wilds can substitute any symbols in the game, with the exception of Scatters. During the free spin mode, Special Wilds may appear on reels two, three and four.
When calculating wins, Wilds and Special Wilds are viewed as identical symbols – more good news for players.
- Double Up
The Double Up feature offers players the opportunity of doubling their win. The Double Up option is available after victories in the base or free spin modes (unless the original winning amount exceeds the game limit).
Players simply have to guess the outcome of an electronic coin toss. If you make the right choice, your winnings will be doubled – it's as simple as that!
As you can see, the game has a lot of exciting features just bursting to be tried out.
Arthur's Gold By The Numbers
Arthur's Gold is a fast-paced game that has a nice balance between risks and rewards. It offers an RTP (return to player) rate of 96.19%, which is balanced by a slightly volatile total hit frequency of 30.21%.
The game has a default bet of 1.00 coin, and a minimum and maximum bet amount of 0.20 and 50.00 respectively. The maximum bet amount could potentially earn prizes of up 16,075,000 credits!
The default and recommended coin sizes are 0.1, and the maximum number of coins allowed is 200.
Arthur's Gold is built with dynamic scaling and can be comfortably played on screens with 16:9 or 4:3 footprints, as well as in portrait mode. The game's built-in support is available in 32 languages.
Beautiful and loaded – Arthur's Gold is a game many dream of daily. Don't wait – visit Spin Casino today to embark on a medieval adventure. Glory and fortune are waiting just around the corner!