Beginners Guide to Online Slots
Entertainment, Gambling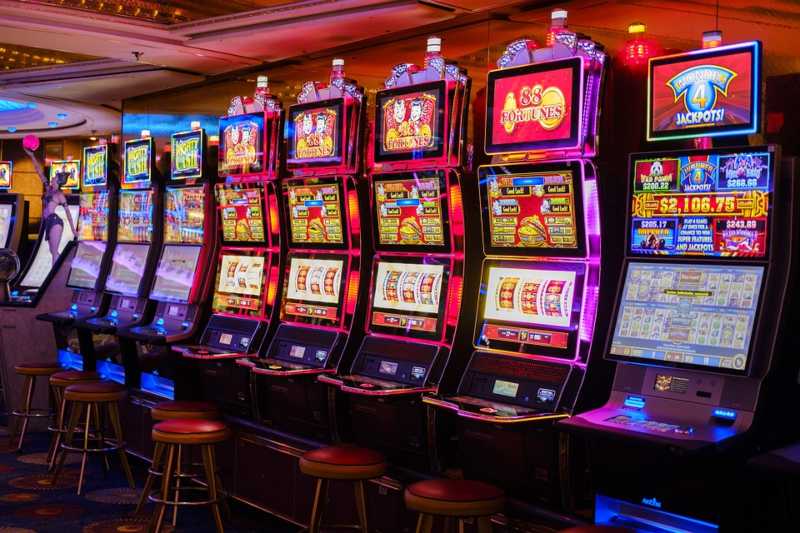 When it comes to casino games it really doesn't get more straightforward than online slots. A bet is placed, reels are spun, and you watch to see if you're a winner. There isn't more to it than that, and the mechanics can hardly be seen as taxing. But it is this simplicity that makes online slots so incredibly popular in Canada and around the world.
However, with that being said, there are still a few factors to take into account before getting busy spinning the reels. Below is a guide to slots, helping those Canadians that might be a little unfamiliar with how it all works get into the swing of things. There are also a few handy slot machine tips and strategies. So, even if you're a veteran and have been spinning the reels for years, there are a still a few interesting titbits that may just come in handy. But before we get started; remember to always gamble responsibly and play with money you don't mind losing.
Random Results
The first and most important thing to keep in mind is that online slots are completely random. There are many so-called experts that will tell you there are mythical secrets and slot machine tips and strategies that will help you to get more payouts. Or that there's some or other trick that can be exploited. But the simple fact of the matter is that this is all nonsense and should be ignored.
Random Number Generators (RNG) are used in video games and casino games. In the context of casino games, this software is used to keep the results random and fair. There is, very literally, nothing that anyone can do to influence an RNG generator, and even those that are in charge of the RNG hardware don't have a clue as to what numbers are going to spat out. Therefore, it is far better to simply sit back, enjoy the ride, and think of reel spinning as a whole lot of fun.
Just to be clear; assuming that a payout is more likely, since there hasn't been a payout for a while, or less likely, because there has already been a payout, also isn't correct. The chances of a payout occurring are always exactly the same, and perceptions like those described above are referred to as the Gambler's Fallacy.
Progressive Jackpots
If you've spent any time at an online casino, you'll probably already be familiar with what a progressive jackpot is. But do you really understand how it works? At first glance progressive jackpots are the ultra-version of online slots, working in much the same way but offering a jackpot amount that is nothing short of incredible. But there is more going on here than meets the eye.
First and foremost, there are some that think the casino is responsible for paying out the jackpot amount.
This isn't true.
Progressive jackpots are built up over time by the activity of players. For each bet that is placed, a small amount of the cash is added to the jackpot. This is why the amount keeps growing over time.
Additionally, progressive jackpot games tend to pay out standard amounts slightly less frequently, and in smaller amounts, than their non-progressive jackpot counterparts. It is all about spinning for the big one, which means that standard payouts are a bit less generous. This should be kept in mind.
Read The Paytable
All online slots have a paytable. This is the table that explains how the game works, how much each symbol is worth, and generally what the rules for the game are. It is a good idea to check the paytable, even if just to get an idea of which symbols you should be looking out for.
Yes, as you'll see in our guide to slots the games generally all work in a similar way, with matching symbols equalling payouts, but it certainly doesn't hurt to understand the rules.
There is nothing worse than thinking you've been cheated out of a win, only to contact customer support and realise that you just didn't know how things worked with that particular game.
Check The Bonus Rounds
Next up in our guide to slots is the bonus rounds.
Bonus rounds are, by far, the most interesting part of the gameplay, and can often be a pretty bombastic experience. The number of bells, whistles, fancy graphics and beautiful animations put into bonus rounds are incredible these days, and it is no exaggeration to say that some are even breath-taking to behold. Hats off to the developers that have clearly put their hearts and souls into the design process.
With that being said, a bonus round can also be somewhat baffling. There are so many different designs, and so much happening on the screen, that a player can often be left scratching their head as to what exactly is supposed to be going on.
Yes, once again it is smart to read the paytable. Bonus rounds will all be explained, and you won't be left feeling like a sailor stuck at sea without a map.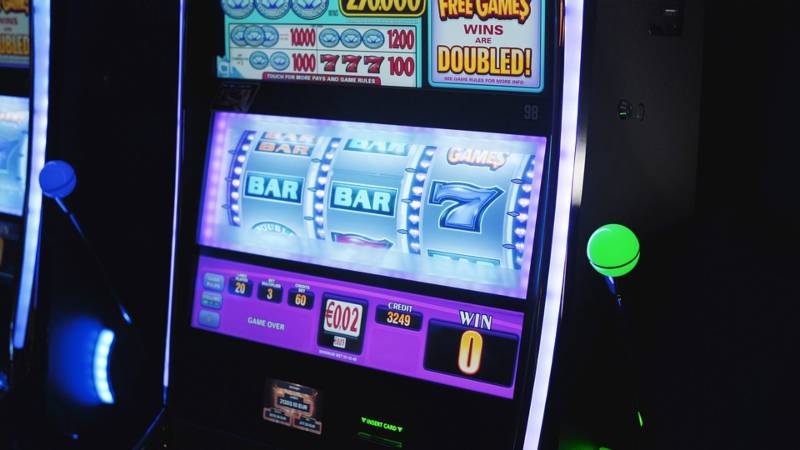 Always Bet Maximum
Now for a few important slots machine tips and strategies.
When it comes to online slots, it is always a good idea to bet the maximum amount. We certainly wouldn't suggest the same thing when it comes to Blackjack or Roulette, but when it comes to spinning the reels the fact of the matter is that most of the time, the more you bet the better your chances of winning.
In many cases various bonuses and special features are tied to the amount being bet, which means that betting less than the maximum is essentially only playing half the game. So, it is technically better to take a single spin with a maximum bet rather than multiple spins with the minimum bet.
Naturally, this also means that it is wise to choose a game with a maximum bet that you're comfortable with. You should also, once again, check the paytable and be clear on exactly what the special features are, and how they are tied to the betting amount.
Play For Free
It is amazing how many veteran players still aren't aware of the fact that online slots can be played for free. As far as slot machine tips and strategies go, this is perhaps the most useful of all. Yes, online casinos offer basically all of their games for free, letting you try things out without having to spend a single cent. Obviously, it is a good idea to take advantage of this, since there is no better way to understanding a game, inside and out, before betting for real.
In order to play for free, simply visit the site, browse the games, select the one you're interested in, and start playing. You will be granted an amount of virtual money, but everything will still work exactly as it does were you playing for real money (except you won't really win!). Now, go crazy, play to your hearts content, and get a better idea of how it all works.
Plus, you might just find that playing for free happens to be a whole heap of fun.
Look For Promotions
No guide to slots would be complete without mentioning promotions. Online casinos have promotions on a regular basis, and it goes without saying that they can be incredibly beneficial. Be sure to pay attention to what is happening in the promotions department and take advantage when it suits you. You may find not only monthly promotions, but even weekly and daily deals.
VIP and loyalty programs can be equally as beneficial, so if you're spending time at the same site on a regular basis, the options exist to get rewarded on a regular basis.
Accept That Losing Happens
This probably goes without saying, but it never hurts to be reminded. You are going to lose some of the time. We already mentioned that the core mechanic you're dealing with is an RNG, which means that losses are just part of the experience. You will win sometimes, and you will lose sometimes. If you go into reel spinning with a determination that you aren't going to lose, you're approaching things the wrong way.
Accept now that you are playing with money you don't mind losing, and just enjoy playing the game. If you're going to get upset over losing cash, perhaps it is a better idea that try a skill-based game instead. In Blackjack or Roulette the chances of winning can be increased, depending how good you are. You might enjoy that gameplay more, if you want some degree of control over how well you do.