The Online Casino App for Anytime Gaming
Entertainment, Gambling
Source: Photo by Youssef Sarhan on Unsplash
At Spin Casino, we're always looking for new ways to keep our gamers entertained. That's why the latest addition to our page is a fresh new casino mobile app! You'll find new ways to play all the best games, plus it's super easy to download the app and get started playing. It won't be long before you see why so many people have switched to playing on their mobile devices—it's fun, convenient, and portable!
Why Choose an App?
If you love playing at Spin Casino, you won't want to miss what's in store in our online casino mobile app. It offers all the same games and security, but with the convenience of playing from anywhere. You don't have to be tied to your desktop computer to enjoy an awesome selection including poker, roulette, and slots. Your mobile device can be your ticket to the same great experience instead, giving you a ton of added flexibility.
Chances are, you have lots of games on your phone already. Instead of playing another round of Candy Crush or solving another Sudoku, why not enjoy all the best casino games from your mobile, too? Our app brings you a streamlined version of our mobile casino, optimized for easy access even when you're on a smaller screen. Just like any other app, you can put an icon right on your home screen for a shortcut to your gaming experience.
How to Download
It's easy to get started playing in our online casino app. All you need is an Android or Apple smartphone or a tablet. What device you use is up to you, just follow these simple instructions for each operating system to get the good times going!
For iOS (Apple) Devices:
1. Open your browser and go to spinpalaceapp.com.
2. Tap on the Apple icon.
3. Tap "Get" and the download will begin.
4. Once it's downloaded, tap "open" to launch.
5. You'll be prompted to log in or create a new account.
6. Get started playing any of our hundreds of casino games!
For Android Devices:
1. Open your browser and go to spinpalaceapp.com
2. Tap on the Android icon.
3. In the Settings/More window, tap on "Security".
4. Select "Enable Unknown Sources" to allow the app to install.
5. Open and install SpinPalace.apk
6. Log in with an existing account or create a new one.
7. Find your favourite games and start playing!
Once you have the app installed on your device, you can put a shortcut on your home screen for easy access in the future. Whenever you open the app, you'll see the homepage with any new information and exciting fresh releases.
Looking for something new to play? You can see games sorted by type (poker, blackjack, slots, etc.) or see selections of new, popular, and featured games. There's no end to the selection so you'll never run out of ways to enjoy our mobile casino.
What to Play
Whenever you open up the Spin Casino app for Android or Apple, you'll find the same games that you've always enjoyed playing in our online casino. They're optimized for mobile play so you can expect the same experience you'd get on a larger device, but right in the palm of your hand.
Slots are always a popular option in the mobile casino, because they're simple to learn and fun to play. Every spin is a new chance at winning great prizes, and there are tons of game options. If you like adventure, you can enjoy themed games like Tomb Raider or Agent Jane Blonde. You'll find mythical, magical games too, like Thunderstruck or Adventure Palace. There's a slot for everyone, from simple classics to the latest themed video slots based on films and video game franchises. Whether you play a classic 3 reel slot or a 5 reel video slot, you'll be able to see everything up close and center on your mobile device.
Don't forget about progressive jackpot games like Cashapillar and Mega Moolah. These slots take things to the next level by giving players a chance at fast-growing jackpots. Even if you're playing for pennies, you'll have a chance at winning a handsome reward!
Bring the biggest casino games to a smaller screen by playing classic table games like blackjack, poker, roulette, and more. You can learn a new game or get some practice on your long-time favourites. Even though these games are more complex, they're still easy to navigate on mobile and are optimized for the best experience possible, no matter where you are. The animation, sound effects, and best selection of game variations will make you feel like you're sitting down at the VIP table whenever you open the app.
We're always adding new games and variations on the classics, so keep an eye out for new releases. You can find reviews and information on our newest games on our blog. You never know when you're going to find a new favourite!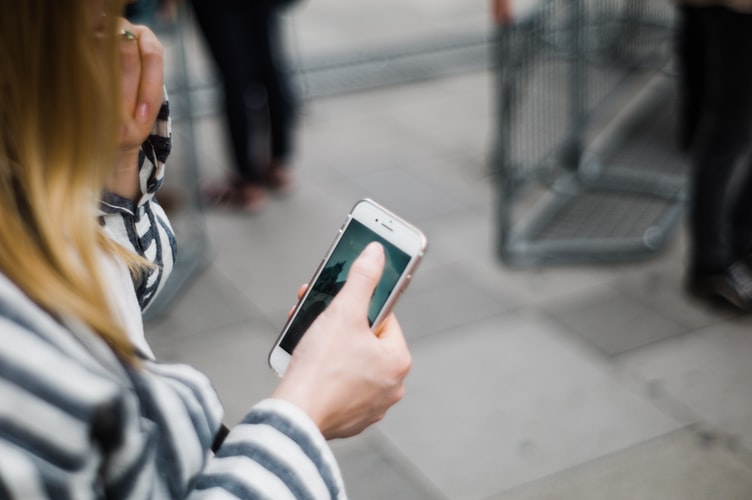 Source: Photo by John Tuesday on Unsplash
How We Optimize Mobile Gaming
Security is just as important on mobile as it is on our desktop site, so we keep up our safe and secure environment for our online casino app, too. You don't have to worry about the safety of your data and banking information, because we have it covered. If you ever have any problems, you can rest easy knowing that our 24/7 customer service team is always standing by to help answer whatever questions you may have. You'll also find plenty of how-to and FAQ information on our website or in the mobile app itself.
To make your mobile gaming experience even better, make sure you're working with an up-to-date device. Most modern phones are faster and more reliable, so you can keep your mind on the game. Look for phones with faster processors, more advanced screens, or that are highly rated for gaming if you want the best experience. If you prefer the look of gaming on a larger screen, you can download our app for tablets, too.
All casino games require a connection to the internet in order to play. If you're at home, a fast Wi-Fi connection is ideal to make sure that streaming is seamless and there are no breaks in your service. When you're on the go, you can use mobile data to keep the fun going. Be sure that you're in a location where the service is consistent so you don't get disconnected while you play.
The New Age of Gaming
Everything changed in the casino industry when internet gaming became popular, and now it's all about to change again. You can join thousands of players worldwide who have switched to gaming on an online casino mobile app and enjoy the fun and convenience of playing from anywhere. If you have any trouble getting started on the app, don't forget that our customer service team is available to help you any time.