DRAGON'S BREATH™ Online Slot
Casino Games, Gambling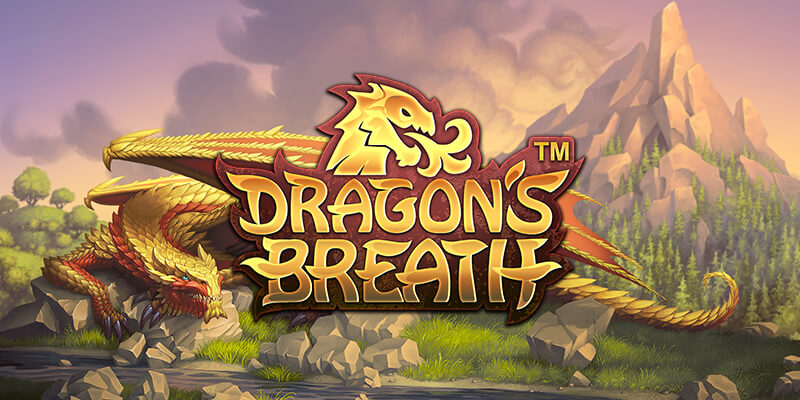 Dragons have long been a source of inspiration to us, with these magical creatures having found their way onto almost every continent in the world. In Europe, dragons are characterised as malicious beasts, terrorising villages and sweeping damsels off to their doom, while in Asia, they're considered particularly benevolent and full of wisdom and good fortune. DRAGON'S BREATH™ is an online slot game from the collective minds of Microgaming and Rabcat Gambling, and here, whether good or bad, the dragons' only concern is that you have a good time.
Played across an intricately designed grid and filled with fabulous features, DRAGON'S BREATH™ is available at Spin Casino, an online casino in Canada. In this review, we take a look at some of the key features of this game, and explore what it is that gives it such an edge against so many others. So, when you're ready, pop on your favourite flame-resistant jumper and let's go!
Gameplay Basics
DRAGON'S BREATH™ plays out across a 5x5-reel grid, with a dynamic background that changes according to which feature is active. You can expect to see the walls of a dragon's treasure-filled den, or a landscape scene depicting the mountains where these beasts dwell. Instead of paylines or a ways-to-win mechanic, the game boasts Cluster Pays, which means that clusters of 6 or more matching symbols will trigger a win. This is by no means a novel function, but is certainly one we don't see enough of compared to other online casino games.
The game is considered one of medium volatility. If you aren't sure what that means, we'll quickly explain. A low volatility game is one that pays out quite often, but in rather small increments. A high volatility game, on the other hand, tends to pay out less often but in larger amounts. So, a medium volatility game is one that sits comfortably between the two. Plus, with a betting range that extends from 100 cents up to 20 000 cents, it's a game that is suitable to all manner of players.
Symbols and Features
The symbols you will encounter on the reels of this online slots game are all well suited to the theme, and include the face of a dragon, his talons, a golden crown and three gemstones in shades of purple, blue and green. The emblem of the dragon is Wild, and it has the power to stand in for any other symbol to complete winning clusters, with the exception, of course, of the Scatter, which is represented by the dragon's beady blue eye. Landing 3, 4 or 5 of this symbol will trigger a round of 8, 12 or 16 Free Spins, respectively.
Now, during a Free Spins round, the burning Wild symbol can act as a Fixed Wild, which means it will stay in position while the rest of the symbol positions spin as normal. During a regular round, this burning Wild acts as a normal Wild.
Last, but not least, landing 5 of the same symbol along two or three reels will trigger double and triple flames, respectively. This simply means you will be awarded with some bonus spins on those same reels.
The Software Providers
Microgaming and Rabcat Gambling are the masterminds behind the creation of the DRAGON'S BREATH™ online casino game. Microgaming has been in the business of online casino software development for more than 2 decades, having been founded in 1994. As you can then imagine, this provider has more than a healthy amount of experience in the industry, and is known for creating some stellar gaming titles. Rabcat Gambling, on the other hand, has been making waves in recent years thanks to its own fantastic online casino game creations. DRAGON'S BREATH™ is a perfect example of what happens when two big names in online gaming come together to create collaborative works.
Available At Spin Casino
Amongst a host of other online casino games, including slots, table games, keno-style titles, video poker selections and a fully-kitted Live Casino offering, DRAGON'S BREATH™ is available to play at Spin Casino, a popular online casino in Canada. If you aren't already a member of Spin Casino, you'll be pleased to know that creating an account is an easy process, and one that will see you eligible for a generous welcome bonus with a first successful qualifying deposit. Thereafter, there are plenty of other promotions, events and competitions to look forward to
Spin Casino is sure to use only the most tried and trusted names in online banking, with digital encryption used across every transaction to ensure safety and confidentiality. This online gaming destination is also licensed and registered, making it a 100% above-board online casino. With plenty of games being added to the mix all the time, as well as a fully-operational mobile casino component, you'd be hard pressed to find a place that does it quite like Spin Casino.