Premium Blackjack With Side Bets
Casino Games, Gambling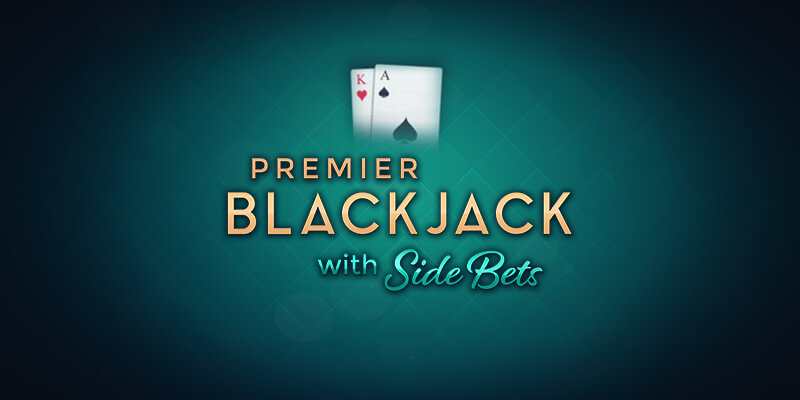 Take a look at any online casino in Canada, and there will be no denying the popularity and ubiquity of good old blackjack. This casino stalwart has been around for aeons, and its unlikely to go anywhere anytime soon. This is thanks, in part, to how easy the game is to understand, while still being challenging enough to remain interesting and engaging. Add a few more players around the table and the extra competitive component results in a perfect recipe for a great game.
In spite of many live casino offerings of blackjack, there are still those who prefer to play at their own pace, in their own time and against nothing but a computer. For this reason, software providers like Microgaming and Switch Studios create incredible games like Blackjack with Side Bets, the topic of our review. Those already familiar with blackjack will know exactly how to play, as the rules are standard, but there are two titular side bets that are deserving of your attention, Perfect Pair™ and 21+3™. Let's take a look.
Gameplay Basics
Unless otherwise stipulated, the basic premise of any blackjack game will always be the same: have a hand of cards whose values add up to 21, or as close to 21 as possible, against a dealer. In short, after placing your bets, both you and the dealer will be dealt two cards, but one of the dealer's cards will remain face down. You look at the combined values of your cards, as well as the dealer's, and have to make a decision: to Hit or Stand. If the combined values of your cards is quite low, and you think taking another card will give you a better chance of hitting 21, you would Hit, and therefore take another card. Otherwise, you can choose to Stand (i.e. not take another card). When you're ready, the dealer will flip their face-down card over and call the final result. Whoever is closer to 21 wins that round. Of course, any values that exceed 21 are bust, and you automatically lose that round. There are other features that we will explore in more detail below, including the two special bets mentioned above.
The default betting range of this online casino game starts at just 1 credit per bet, and goes all the way up to 200 credits per hand, making it a stellar choice for all manner of blackjack fans, whether just starting out or returning to the table as a regular.
Bets And Features
While fans of online slots will know that these games come with a host of special in-game features, blackjack fans can usually expect to find the usual arsenal of betting features at their disposal. These include the following:
Insurance: If the dealer's first card is an Ace, you can take Insurance at a cost of half your usual bet amount. If they don't have Blackjack (21), the Insurance bet is removed from the table. If they do, the Insurance bet pays out 2:1.
Double Down: This can be done on any of your first two cards, and is equal to your regular bet amount. When you Double Down, you are dealt a card and your hand stands.
Split: You can choose to Split two cards that have the same value, in which a regular bet is placed on the second hand and you are dealt a new card to each one.
Now, the special bets that feature in Premium Blackjack with Side Bets are 21+3™ and Perfect Pair™. Let's explore what these mean.
21+3™: This bet type pays out if your initial 2 cards as well as the dealer's face-up card together make up any of the following hands: Suited 3 of a Kind, Straight Flush, 3 of a Kind, Straight or Flush.
Perfect Pair™: This bet will pay out if your first two cards make up any of the following: Perfect Pair, Coloured Pair or Mixed Pair.
You will be able to find all information pertaining to the different hands as well as their respective payouts within the game itself when you fire it up. All in all, Premium Blackjack with Side Bets is a title well worth giving a go.
The Software Providers
Since its inception in 1994, Microgaming has been creating stellar online casino games, including slots, table games, mobile casino offerings and more. Now and then, they put their heads together with smaller, independent studios like Switch Studios to bring you amazing collaborative creations like Premier Blackjack with Side Bets.
Available At Spin Casino
Along with plenty other online casino games, Premier Blackjack with Side Bets is available to play right here at Spin Casino, where all new members can look forward to a generous welcome bonus upon the creation of a new account. With safety and security measures in place across the board, as well as above-board licensing and registration, this is an online gaming hub that has stood the test of time since 2001, and boasts safe and secure banking mechanisms, 24/7 customer care and rewarding promotions.