Marvel At The Roman Power Slot Game
Entertainment, Gambling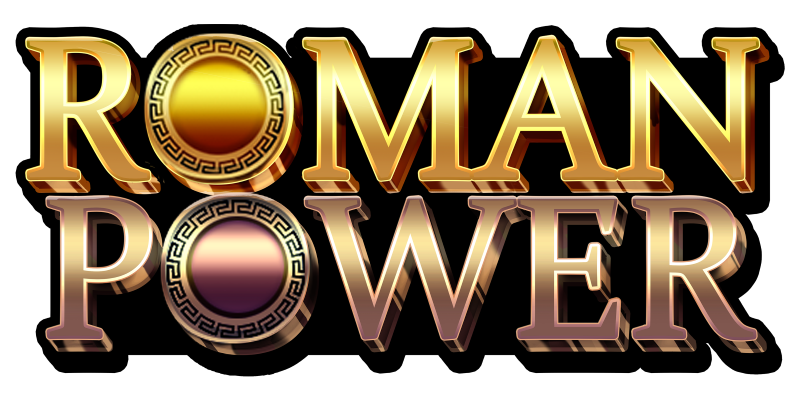 Source: Microgaming
Technically, the Roman Empire only existed for a period 1,480 years - from the moment Augustus Caesar declared himself emperor in 27 BC until Constantinople was conquered on 29 May 1453 by the Ottoman Empire under the leadership of Sultan Mehmed II. However, for all intents and purposes, the ancient Roman empire was founded long before that and continues to exist to this day (sort of).
Ancient Greek and Roman histories (which contain a healthy dose of myths) claim that Rome was founded in 753 BC by the twin brothers Romulus and Remus, who were allegedly sons of the god of war, Mars. There is plenty of evidence to support the claim (the existence of Rome, not the brothers' demigod status), most notably, the remnants of a city wall at Palatine hill and the temples of Fortuna and Mater Matuta in the Sant'Omobono area.
Virgil, an ancient Roman poet, even wrote in his epic Aeneid that Rome was founded by Trojan prince Aeneas and other survivors from the fallen city of Troy. Virgil also claimed that Romulus and Remus were descendants of Aeneas. Oral tradition and historical accounts from several other writers claimed that Rome was ruled by hereditary kings during the classical period until the founding of the Roman Republic in 509 BC following the overthrow of King Lucius Tarquinius Superbus.
For the next five centuries, the Roman Republic grew in strength and stature through conquest and trade. However, the republic imploded in 49 BC when Gaius Julius Caesar seized power and appointed himself as dictator perpetuo, or dictator in perpetuity.
Caesar was assassinated less than five years later, and after a period of upheaval, the Roman Senate appointed his adopted son, Octavian, as the First Citizen in 27 BC. Octavian, who was renamed Augustus, was technically answerable to the Senate. However, before long, he became all but emperor, and Rome was a republic only in name. Upon his death in 14 AD, he was succeeded by his stepson Tiberius – and thus Rome fell under imperial rule once again.
Today, the most visible remnants of the Roman Empire are Romania (which translates as citizen of Rome), archaeological remains, and Roman Power, an online slot game. You heard that right! Microgaming and SpinPlay pay tribute to the glory of Rome with Roman Power, an exhilarating slots online game that will be released in our online casino from 18 June 2020 onwards!
Roman Power: Theme And Design
True to its name, Roman Power's theme is centred around the ancient Roman empire, specifically its military elements. This is first reflected in the choice of soundtrack, which is an epic and roaring composition that will lift your spirits and prepare you for a slots online battle.
The primary game background image, meanwhile, is a basic archway construction featuring a pair of Ionic columns that was all the rage two millennia ago. This blends nicely with the red and gold colour, which were the favoured colours by Roman military. Red is viewed as particularly auspicious (and divine), since it is the colour of Mars. You don't have to wear red while playing this slots online game, but where's the harm in that?
The reel symbols are literally dripping with Romanesque martial elements, ranging Gladius swords, Trojan helmets, round parma shields, lorica squamata body armours and greaves.
As far as immersive gaming experience goes, you'll struggle to find a comparable game in any online casino.

Source: Microgaming
Highlights Of Roman Power
There is nothing particularly ground-breaking in Roman Power. After all, this online slot game is targeted at experienced players who prefer familiar features. Nevertheless, the game is packed with numerous tried-and-tested and much-loved features. Two, in particular, are worth highlighting.
- Hero Wild
No surprise here - Hero Wilds play the role of wilds in the game. They can replace all other symbols and complete sequences and combos. However, the Hero Wild symbols can expand and replicate across an entire reel under certain conditions. This is when things get exciting!
- Power Multipliers
Once again, multipliers are fairly common features in slot games. In Roman Power, they are called Power Multipliers, and could be triggered when you get Hero Wilds. The amazing thing here is, Power Multipliers carry values ranging from 2x to 10x! That's right! Your winnings can increase by up to ten times if you strike the right Power Multiplier.
Roman Power: Statistical Information  
Roman Power is a 5-reel x 3-row video slot game that's bursting with volatility! The hit frequency is a very low 15.69%, but this is balanced by the reasonable RTP rate of 96.18%. It's essentially a high risk and high reward game.
There are 20 winning paylines in the game, but only one sequence (the highest) is payable per line. The minimum bet is 0.20 credit (50.00 coins) and the maximum bet can go up to 50 credits (5,000 coins).
Roman Power has dynamic scaling and can be comfortable played on any screen size. Its help catalogue also comes in 32 languages, so you're in good hands, regardless of your native language.
Has your appetite been sufficiently whetted? Great. See you on 18 June!