Wild Catch – No bait required!
Entertainment, Gambling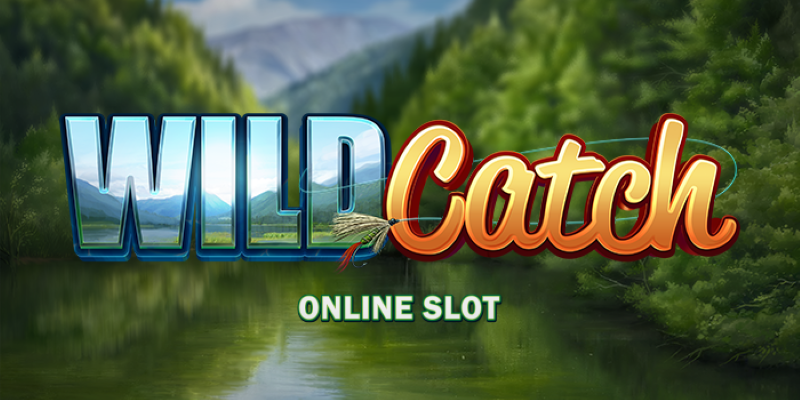 Source: Microgaming
Fishing is one of the great joys in life. It offers the opportunity to reconnect with nature while giving our battered soul and frayed nerves a chance to recover from the harsh vagaries of life. In fact, according to research, fishing can actually help reduce feelings of hostility, fear and sadness, and improve happiness and self-esteem.
Of course, there are some who enjoy fishing purely for the bonding opportunities or adrenaline rush when reeling in a catch. And then, there are a few who use fishing to satisfy the primal hunting urge that has been embedded in our genes for millenniums.
Whatever your reason may be, the current crisis has placed a damper on almost all outdoor plans. But fear not, noble anglers, for we bear good tidings! On June 30, 2020, Stormcraft Studios, in collaboration with iGaming heavyweight Microgaming, will be releasing Wild Catch, a fishing-themed online video slot game. So fishing fans of the world, come join us at Spin Casino online casino next month to give the five-reel and five-row Wild Catch a test drive!
Theme Of The Wild Catch
South Africa-based Stormfront Studios have been on quite a roll this past couple of years, producing high profile slots online games such as Agent Jane Blonde Returns and Fortunium that have garnered positive reviews. The streak isn't going to end soon, judging on how gorgeous the Wild Catch looks.
On the primary screen, users will be greeted by the sight of a tranquil green lake fenced by a lush pine forest, with a majestic mountain lurking in the background. A fly lure weaved through the 3D title text serves as a reminder of what this game is about.
The reels, as well as game info, are elegantly located inside gilded square borders which give the game a touch of prestige. Speaking of the reels, the images used for them is tasteful and relevant, ranging from a man casting a line from a river bank to a fly fishing net. There are two avatars as well, featuring a woman and a man showing off their big catch
We could continue to wax lyrical over the visuals, but suffice to say that anglers will love the blend of familiarity and realism in the game.
Gameplay And Features Of The Wild Catch
Wild Catch is a 5x5 online casino game that will appeal to newcomers and seasoned players alike. The gameplay is intuitive and exciting, and the features will keep you entertained for hours!
• Paylines
The game offers 50 paylines, calculated from left to right. Only one win, the highest, is allowed per line. Please note that Scatter wins do not need to be sequential, and are payable from any position.
• Free Spins
Free spins, the bread and butter of slots online, are triggered when at least three Scatters land during a spin. Once you earn some free spins, you will have to decide whether to choose the 5, 10 or 15 free spins option. While many will instinctively choose the higher number of spins, keep in mind that the Growing Wilds and Multiplier Trails feature is more rewarding for the 5 and 10 free spin options compared to the 15 free spins.
• Multiplier Trails
Multiplier Trails is the key to winning the big bucks. Their value will increase gradually with every spin. For the 15 free spins, the Multiplier Trails can go up to 10x, while the figures for 10 free spins and 5 free spins are 15x and 25x respectively!
• Splashing Wild
Players can also randomly earn a Splashing Wild during a spin. This feature turns reels 2, 3 and 4 into Wilds for a guaranteed win!
• Rolling Reels
Rolling Reels is one of Microgaming's most popular online slot features, and it makes a reappearance here, both in the base game and free spin mode. Basically, when you hit a winning payline, the winning reels are blanked and new reel symbols drop in. This could trigger repeated, theoretically unlimited, wins!
• Instant Jackpots
Jackpots may appear instantly and randomly during games, though your chances of hitting one of the three fixed jackpots will be higher in direct proportion to the number of Wilds you land. The prizes for the three jackpots start from 10x bet amount to 2,000x bet amount!
Statistical Information Of The Wild Catch
Specs-wise, the Wild Catch is quite a balanced game. The RTP rate is a healthy 96.30%, and although the volatility is slightly high, the hit frequency is still an acceptable 29.56%.
The maximum bet of 20 coins could potentially yield a prize money of €180,000 – a 9,000x multiplier! However, the minimum bet of 0.20 coins means you can still grind your way to victory comfortably.
The game has a default coin size of 0.05, but it accepts denominations of 0.01, 0.02, 0.05, 0.10, and 0.20. However, only a maximum of 100 coins are allowed.
If your summer plans are in tatters right now, and you still need an intellectual release, then look no further than the Wild Catch. It will give you the opportunity to have some fun while enjoying the feel of the great faux outdoors.