Tech That Will Impact Online Casinos In 2021
Online Casino, Entertainment, Technology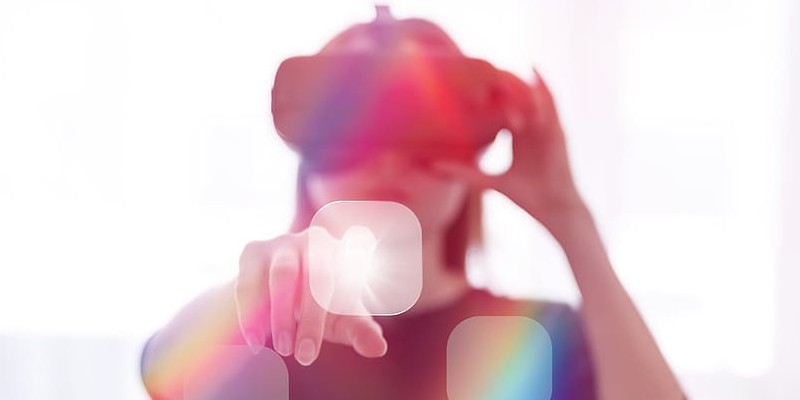 By its very nature technology, is designed to move forward. After all, technology can never risk standing still, lest the world stops investing in it. This forward moment is, however, extremely beneficial for virtually every industry in the world. Especially the online casino industry.
Online casinos exist entirely due to enormous leaps forward in technological innovation. Lightning-fast internet and powerful handheld devices mean that today, virtually everyone can have reliable 24-hour instant access to a world of real money gambling entertainment. It's all very impressive, and a testimony to just how quickly entirely new tech-based industries can spring up.
But as online casinos stand now, there's plenty yet to come. Here are some of the tech innovations that will impact online casinos in 2021.
Cryptocurrency And Blockchain
Cryptocurrency came along with a splash, but it didn't make much of a real lasting impact. At least not as far as the mainstream is concerned. Many online casinos offer the option to transact via cryptocurrency, but there are only a handful of players that makes use of the service.
However, cryptocurrency did bring with it a real treasure that's made a lasting impression and will likely impact a great many industries in the near future.
That treasure is Blockchain.
Blockchain offers something that the online world has been trying to solve for a very long time; a practically uncrackable security network. More than a few industries are already adopting blockchain technology, and it likely won't be long before it's adopted everywhere around the world.
But the benefits go beyond just security, with another benefit of blockchain being that monetary transactions can be instant. This is opposed to the current industry standard that requires hours, even days before a transaction is processed.
Needless to say, this tech provides a convenient leap forward for players and online casinos alike.
Virtual Reality
The benefits of virtual reality are easy to understand. Put on a pair of goggles, settle in, and be transported to somewhere else entirely. In terms of online casinos, this is a dream come true, with players no longer simply watching a screen and tapping or clicking menus. Instead, it can feel as if a player has been transported to an entirely new environment, like perhaps a fantasy casino beneath the sea.
It's this sort of deeply immersive experience that many online casino developers have been searching for since the beginning. Now, in one fell swoop, all their dreams have come to fruition. Some digital gambling establishments already offer VR support, but there's still a long road to go before the technology is embraced entirely. After all, customers first have to buy expensive headsets before they can access to what's on offer.
2021 will be another step in the right direction, however, as headsets come down in price, allowing more players to invest in what is a truly game-defining experience.
Cloud-Based Gaming
The world of digital technology in general is moving towards a cloud-based system. The idea is simple; instead of users having to store data at their own expense, why not instead store and access it on a remote server? Users then only require a capable device and a stable internet connection to access data in an instant.
There are a huge number of benefits to switching to such a system. First and foremost, no software needs to be installed on a desktop or mobile device. By extension it will also no longer be necessary to distribute updates that are the responsibility of the user, since programs can simply be updated on the server end of the setup. Lastly, users can keep the entirety of their data on the server, and never have to worry about the information ever being lost.
As far as online casinos are concerned, such advancements are all immensely beneficial. Players can play games on the cloud, quickly switch back and forth between devices at will, and even experience games that are significantly more advanced than they are now. After all, since games will no longer be limited in design to operate on an array of potentially outdated devices, the level quality of software offered will be based on server capability.
Mobile Device Innovations
As with all tech, the mobile device industry has been flying along at a million miles an hour. New devices are released on an annual basis, and each new model is a little better than the last. Most importantly, the newer models are more capable, with far greater resources and faster processing power. This by extension means that the software able to run on each device can be significantly better, including casino games.
As the average device becomes more powerful, so too does the casino industry offer software to match the trend. Thus, there's a constantly shifting wave of improvement to casino games that never stops moving.
Graphics are sharper and more detailed, visual designs are increasingly more immersive and elaborate, and soundtracks improve to the point of being on par with anything heard in a mainstream film.
As with every year so far, 2021 is set to see a massive bump in the average quality of online casino software.
Live Dealer Games 
Lastly, we have live dealer games, which are increasing in popularity at an incredible rate.
Live dealer games feature real-time video feeds with players placing real money bets as the game unfolds. The concept is a simple one, but the convenience and authenticity are truly groundbreaking.
As live dealer games have been more broadly adopted, the quality of each setup has increased immensely. Advanced broadcast studios and intricately created sets have become the standard, providing better experiences than are found at even the most luxurious brick and mortar casinos. Plus, new gameshow style setups take betting entertainment on a whole new level.
The roll-out of 5G will also have a huge impact on how these games are played, as the technology will facilitate faster, more seamless connections.
2021 will no doubt see the increased popularity of this sort of online gambling entertainment, and new releases look set to be more sophisticated and interactive than ever before. It can only be guessed at as to what will come next, with it now being clearly established that the market is not just viable, but highly lucrative.
All in all, 2021 is set to be an exciting year for online casinos, and you can be part of it all!