Guide To Choosing An Honest Online Casino
Entertainment, Gambling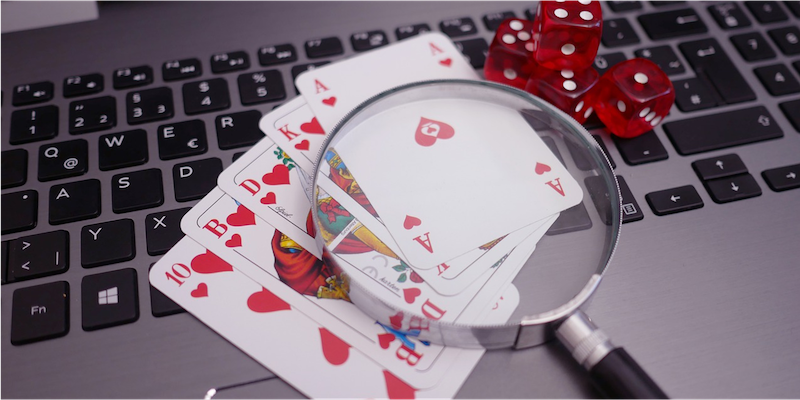 Irish iGaming enthusiasts are certainly spoilt for choice. There are dozens, even hundreds of sites to choose from, which certainly isn't a bad thing. But with so many on offer, how is it possible to know that you are choosing an online casino that deserves your time and money? You could land up at a site that isn't giving you the best deals, doesn't have the best selection of games, or is even a scam. Don't worry, we wrote this blog to help with that exact dilemma.
Stick with us now and take a look at our guide to finding an online casino that is not only honest but is also providing great deals. Though as you read be sure to keep in mind that gambling should always be done responsibly. Don't ever play with money that you aren't comfortable losing.
Check Regions
The first thing you'll want to do is ensure that the online casino accepts Irish players. Yes, it can all be a bit confusing, with so many sites, so many different licenses, and a whole ton of regulations to take into account. But don't panic, there is a very quick and easy way to understand what is happening at any given site. Simply head on over to the customer support, open a chat window and ask. It should only take a minute, and it will put your mind at ease. With that being said, certainly be sure to do this step first before creating an account and making any deposits. You don't want the annoyance of having to withdraw unnecessarily deposited funds.
Read Reviews
Next up, once you're sure about regions, be sure to do some research into the casino's reputation.
 This is easier than you might think, with a quick Google search likely to bring up a few customer reviews. Virtually every online casino will have reviews these days, which is certainly good news for you. Simply read some of the reviews and you'll quickly get a better idea of what's going on.
But be sure to keep in mind that not all reviews may be accurate. Players tend to exaggerate online and will sometimes not give a very accurate representation of their experiences. Some will even misunderstand terms and conditions, assuming that they are somehow being cheated. So be sure to take a few reviews into account before making any decisions.
Importantly, any online casino that is not treating its players fairly will certainly be called out in public. Be sure to use this knowledge to your benefit.
Check Licenses
It is rare for a scam site to try and operate without a license these days, but it does still happen. As you probably already know, every site needs a license in order to operate. 
Thankfully, it's fairly easy to immediately see what license a casino is operating under. The footer of the homepage will generally display license certification. Clicking the icon will provide you with all the information you need.
Also keep in mind that if you feel that a licensed operation is genuinely not treating you fairly, you should contact the license issuer to make a complaint. This is important, as it will help others avoid the same hardships.
Explore The Games
This goes without saying, but you'll want to take a good long look at the games that are on offer. Just because an online casino is licensed, and isn't running a scam, it still doesn't mean that the games on offer are up to date. Or even to your personal preference, for that matter.
Here is little tip. Virtually every site will allow you to look around, and even play many of their games for free. Simply visit the site and browse the selection of games. Selecting any of the games should even allow you to play with virtual currency. This means that you can not only see what's on offer, but also experience the activities without ever having to risk a cent.
Also certainly pay attention to how up to date the selection is, and if new titles are being added. This is a sign of how successful the site is, and a pretty good indication of whether it is still going to be around in the next few months.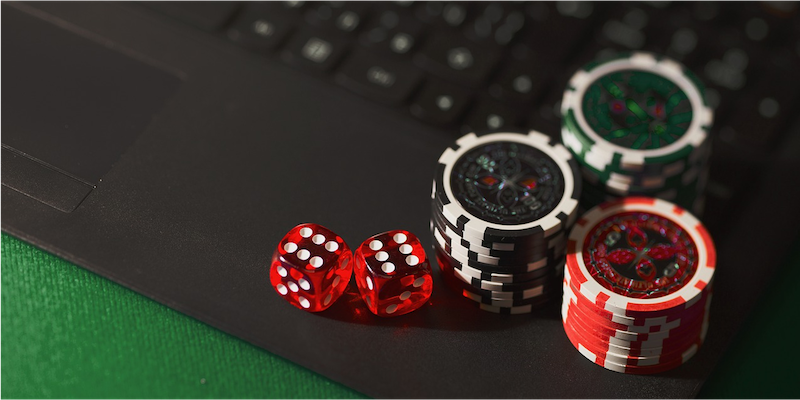 Test The Customer Support
There is little as frustrating as having a problem, only to be met with slow, unresponsive or otherwise unhelpful customer support. You probably don't think to check if the customer support is decent when first making an account, but you'll certainly notice when you need help, only to find that there is none available.
Here is another tip; before you consider creating an account, first test out the customer support. Ask a simple question and see how long it takes to get a decent answer. If the casino's staff can't deal with a simple question, how do you expect them to deal with something far more complicated?
Bonuses And Promotions
Yes, it's now time to look at the bonuses and promotions. Some Irish iGaming enthusiasts tend to make this their first stop, but we recommend looking into everything else first. After all, an online casino with great promotions can still fall short in other departments.
The key thing to take into account is not only the Welcome Package, but if the site provides additional deals beyond that. It is all good and well to be impressed when first joining, but what about after the first week, and the first month? A good operation will have a new bonus virtually every day of the week, and even new, interesting deals being announced on a regular basis. Don't also forget to take the time and understand the terms and conditions of these promotions. You certainly don't want to accept a bonus without understanding all the attached rules and regulations. The wagering requirements are most important, indicating what is necessary before Bonus Cash can be withdrawn to a bank account. 40x would indicate that the full amount of Bonus Cash would have to be bet 40 times before that money may be withdrawn.
User Experience
This is something that probably need not be said, but it certainly helps if an online casino is user-friendly. Consider how easy it is to find what you're looking for, including your account information. Do you know where to go to see your bankroll? Do you understand how to make deposits and withdrawals? It is all important, since there is nothing more frustrating than feeling as if you're lost without a map. Before creating an account, see how long it takes you to find the category of game that you're most interested in. Once you've found the right category, see if you have all relevant information for each game. These little tests will help decide if this is a venue you want to be spending more time at. Plus, it never hurts if the design and theme are pleasing to the eye. We know that it technically isn't important to the overall gameplay experience, but complimentary colour palettes, for example, will go a long way to making you feel at ease.
Mobile Options
Any decent online casino these days will have a fully dedicated mobile version. Yes, you may only intend on playing on your PC, but the option should be available to also play on any semi-recent mobile device. The time may come when you would like to play on your phone, for whatever reason, and if the experience isn't pleasant, you'll certainly notice. Be sure to check if a mobile app is available, if it will operate on your device, and how enjoyable the overall feel is. If you're intending on only playing on your mobile, then you'll certainly want to investigate every aspect of the site on your device before making any commitments.
Fees, Timeframes And Limits
You'll certainly want to check banking options and be sure that your preferred method is supported. But more to the point, you'll also want to be sure if there are any fees or other hidden costs involved. These details will likely be available in the FAQ section of any casino, though you can also find out by contacting the customer support department. Consider also if there are any limits on withdrawals. You don't want to be stuck wanting to withdraw cash, only to find out that you've hit a daily, weekly or monthly limit. Also pay attention to how long it will take for a withdrawal to be processed.
Verification
Lastly, an online casino may well want verification before you are allowed to create an account. This is a standard process, and it is a sign that the operator is following established rules and regulations. Just be sure that you have the right documentation ready to ensure that process is as smooth as possible.Once you've found a site that ticks all the boxes, you're ready to play.