The Live Casino Experience – What To Expect Next
Online Casino, Entertainment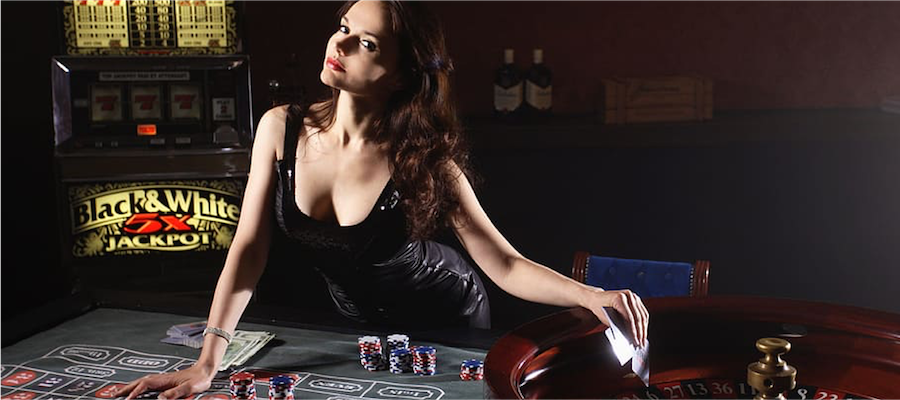 Source: pxfuel.com
Back in 2003, Playtech launched the very first live casino game online, and that makes 2021 a special year for the sector. It's been 18 incredible years since then!
The online casino industry is always advancing and evolving, and live dealer gaming has already come a long way. Now, this type of authentic, realistic online entertainment looks set to get even bigger and better in 2021 and beyond.
Let's take a gander at how much has happened since the sector's early days, and then find out what to expect next from the live dealer experience…
A Billion-Dollar Sector 
Although the first true online casino launched in 1994, players who wanted a similar atmosphere to what they enjoyed at land-based venues' tables had to wait until the new millennium. Thankfully, it wasn't long before advances in technology made it possible for Playtech to beam the very first live casino game from a studio in the Philippines.
Other providers took notice of this momentous occasion, and even though a few of them developed live games of their own, many preferred to focus on developing mobile gaming solutions.
The result was that players had a limited selection of live dealer gaming options, which, at the online casinos that offered them, consisted mostly of Blackjack, Roulette, and Poker variants.
Three years after the launch of the first live casino game, Evolution Gaming was established, and little did we (or anyone else) realise just how monumental an occasion that was for the sector. For the following decade, Microgaminga and other providers remained the go-to choices for Irish players who wanted to play live games. But then, something started to change.
Evolution Gaming's early award-winning live casino games caught the eye of more and more casinos and players around the world. As the provider's footprint expanded, so did its gaming offering. Rather than being merely an increase in the number of game variations, the expansion was also one of technological advancement.
The bigger selection of games, greater interactivity, integrated live chat, and surprising licensed offerings have made the provider the undisputed leader of a sector that, according to H2 Gaming Capital is worth $1.2 billion annually. The firm's data also indicated that live casino gaming accounts for as much as 25% of some brands' revenue.
There's no doubt that the live casino experience continues to get bigger and better. Let's explore some of the improvements we can look forward to.
1. Better Mobile Optimisation 
The massive popularity of Android and iOS mobile devices sometimes eclipses other operating systems such as BlackBerry, Symbian, Web OS, and Windows. This happens not only in the general consciousness of the public, but also in the minds of some of the top providers.
The result is that many live casino games function beautifully on Android and iOS phones and tablets, but deliver a less-than-desirable experience on other mobile devices.
There's no escaping the fact that mobile gaming is the future.
We know that the top providers know this, which is why we're quite certain that live casino compatibility with other operating systems is set to improve vastly in the near future.
2. Greater Social Aspects
If any of us had any doubt about the importance of the World Wide Web in the social (and other) aspects of our lives, 2020 was the year that changed that.
Going forward, an increasing number of people will want attractive and entertaining alternatives to gaming at land-based venues that do not force them to sacrifice the social element. The live dealer games from Evolution (they dropped the "Gaming" from their name in late 2020) and other top providers have integrated live chat that players can use to communicate with dealers and among themselves, but it can't end there.
We predict that it won't be long before you see:
More in-game chat options – More providers will improve the functionality and integration of their live chat features, specifically in in-game contexts. Some providers' games require players to switch apps to use the chat function on their mobile devices.
Activity feeds – Feeds will allow players can see what games others are playing and how they're progressing. Those feeds will also create a platform on which players can ask questions, find answers, offer feedback, share their thoughts and musings, and post or request videos and other content.
Player guilds – The video gaming, mobile gaming, and eSports communities have had player guilds for years, and we think that you'll see similar groups become a feature of the best live casinos online.
However, rather than being focused on competing against one another, the guilds will be groups of players who are united by their levels of engagement, their styles of play, and other interests.
Like the trade guilds of old, they will give players opportunities to share ideas, play games together, and form friendships.
Push notifications – While some players focus solely on the game in front of them when gambling, others have several tabs or apps open so they can multitask – and, as you probably know, Facebook, Instagram, and other websites can be quite the distraction.
We think that you can expect to see push notifications introduced to live casinos online. Those notifications will let you know when it's your turn to bet, when someone mentions you in live chat or on another platform, or when the brand publishes something of interest.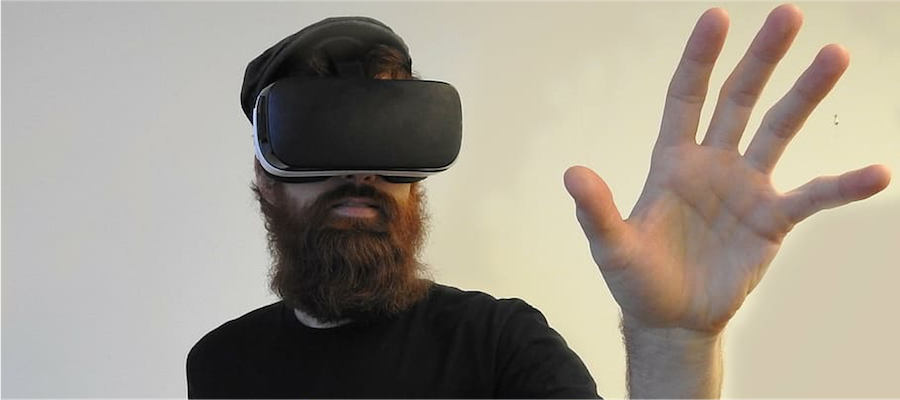 Source: pxfuel.com
Virtual Reality Live Casinos
Although we think that virtual reality live casinos aren't right around the corner, we also think that they'll become, ahem, a reality much sooner than expected.
By combining VR technology with live casino offerings, providers will offer you a thoroughly immersive experience. We predict that, once you've donned the appropriate headset and other gadgets, you'll be able to make your way through lobbies, visit tables, handle chips, and reach for your cards.
So Much More To Come
Of course, our predictions are just that – forecasts based on what we've seen in recent years. We might not be spot-on with all the details, but we know that, however things turn out, you're in for a treat!