7 Highest Prize Winners Of Online Slots
Gambling, Entertainment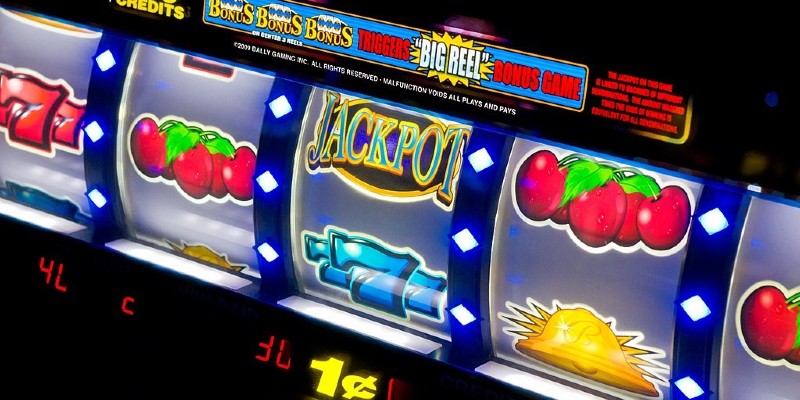 Source: Antoine Taveneaux / CC BB-SA
In his acceptance speech after winning the 1949 Nobel Prize for Literature, the great William Faulkner said that the writer's duty is to help man endure and prevail over the vicissitudes and challenges of life. We'd like to think that gambling, whether it's a brick and mortar casino or an online casino, also plays a similar role. Gambling helps to enrich our lives – in more ways than one! Aside from the sweet thrill of winning and sense of camaraderie, gambling also offers the chance to win life-changing fortunes!
Perhaps the most lucrative game, and arguably the most popular one in practically every online casino, is the progressive slot game. The progressive slot game is an innovative evolution of the slot machine, sometimes referred pudgy or fruit machine, found in land-based casinos. The gameplay is very straightforward – you simply click on a button to trigger reel spins. If the reels return identical images, which could range from animals and card faces to a horoscope and zodiac sign, then you win. The pay-out amount, or prize money, is determined by the game rules. These games use very robust random number generator software, so their impartiality is beyond question.
The online gambling industry has grown at a frenetic pace over the past decade, and it's showing no sign of slowing down. In 2018, the industry generated revenues in excess of $48.5 billion dollars, and it is expected to grow by 11.5% annually between 2019 and 2025. Not surprisingly, the prize money from progressive slot jackpots has also skyrocketed. Winners of multimillion euro bounties are announced regularly. Since the progressive slot is essentially a game of chance, it really doesn't matter how much, or rather, how little you spend. A few millionaire winners even won the jackpot by wagering only 25 cents.
But how big are the prizes actually? To give you an idea, we've compiled a list of the seven biggest progressive slot jackpot prize money of all time below.
7. Rawiri Pou : NZ$10,144,395.82 (Approx. €5.65 million), 17 June 2016
New Zealander Rawiri Pou starts our top seven countdown by winning a €5.7 million Mega Moolah jackpot. The 27-year-old Maori lad, who hails from the sleepy town of Matamata, first tried his luck with a deposit of NZ$250. Although he didn't hit the jackpot, his stash grew to NZ$1,500. Mr. Pou then reinvested the whole sum into the jackpot, and he struck gold.
Shortly after he won, Mr. Pou and his mother was driven 100 miles north to Auckland, where he was presented with his prize money at the swanky Heritage Hotel. Speaking to reporters after, Mr. Pou revealed that he is still struggling to process his victory and has no concrete plans with his newfound fortune. However, he does plan on spoiling his parents and three siblings with the prize money.
6. D.P: €7.9 million, 28 August 2016
The second entry in our list is also a Mega Moolah jackpot player. The lucky winner signed up for a €1 promotion where winners receive 80 spins. As luck would have it, one of his spins landed him an €8 million bonanza. Known only by his initials, D.P, he is one of the few winners who have not made any public comments. Interestingly, D.P. is probably one of the earliest winners on a mobile casino platform – he reportedly used an iPad to play the progressive slot game.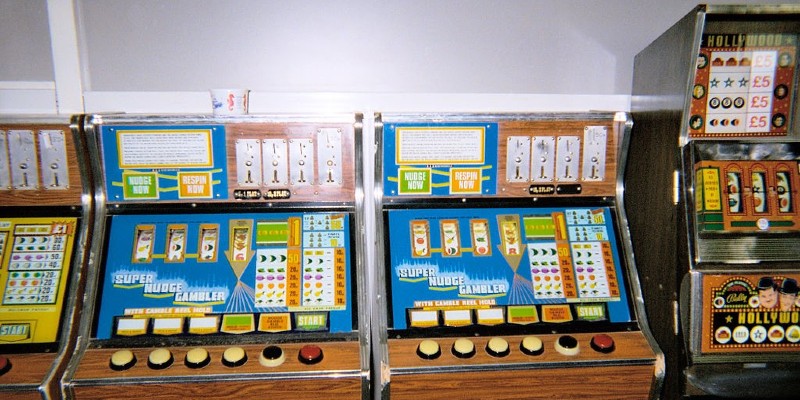 Source: Billy Hicks / CC BY-SA
5. Marcus Goodwin: $11,633,898.44 (Approx. €10.23 million), 7 November 2016
Marcus Goodwin joined the top 1% bracket after winning Mega Moolah's ten million euro jackpot on a cold rainy afternoon. The casual gambler, who has been playing for ten months, probably should thank the Rain God for making him stay at home on that fateful day.
Mr. Goodwin has already made plans with the prize money. First, he wants to take his family on a luxurious safari holiday in Africa. They will fly there in business class and only stay in five-star hotels. Further down the line, he also plans on buying a big country mansion and a holiday home. Looks like he has everything figured out already!
4. An Insomniac Norwegian Student: €11,74 million, 25 September 2011
This anonymous 20-something Norwegian lad went out for movies with friends. Upon returning home, he had trouble sleeping. So, he decided to register with an online casino to play Mega Fortune's online slot game. Using his ten free spins, he won 46 Norwegian kroner, which he promptly reinvested into the game. Eleven rounds later, his net wealth grew by €11,736,228!
According to him, he never expected to ever win the jackpot, and he was literally sweating and shaking after the victory. He has no plans for the prize money yet, but the organisers have appointed consultants to provide him with professional financial advice.
3. Jonathan Heywood: £13.2 million (Approx. €15,227,388), 10 October 2015
Jonathan Heywood was just another British army vet trying to readapt to society. However, things were not going well. His grandfather passed away, and his father required a lung and heart transplant. However, it's always darkest before the dawn.
And so it was with Mr. Heywood. A wager of £0.25 saw him winning a £13,213,838.68 Mega Moolah jackpot. He was so shocked by the victory, he didn't tell anyone about it for three days. In fact, he even went to work as usual the following day.
At the prize-giving ceremony, a beaming Mr. Heywood said he will use the money to ensure his father receives the best medical treatment possible. He also plans on rewarding himself with his dream car, a yellow Bentley Continental GT.
2. Klaus E: €17,861,800, 20 January 2013
Mega Fortune makes another appearance in our list courtesy of Klaus E. The middle-aged Finn from Helsinki, Finland became Mega Fortune's record winner at the time with a haul of €17.9 million.
The self-professed poker fan said he was overcome with emotion after his victory, and had to be consoled by his girlfriend. He has no firm plans with the money yet, but he definitely plans on hiring a personal trainer to get into shape.
1. Anonymous: €18,915,721, 28 September 2018
The biggest ever progressive slot jackpot winner for Microgaming's Mega Moolah is an anonymous man who won a staggering €17.9 million. The mobile casino operator complied with the winner's request for anonymity, so the only thing we know about him or her is that he won the top prize on €0.75 wager using an Android phone.