Take Your Chances On a Grand Safari Through Africa!
Balloon machine, Balloons, Online gaming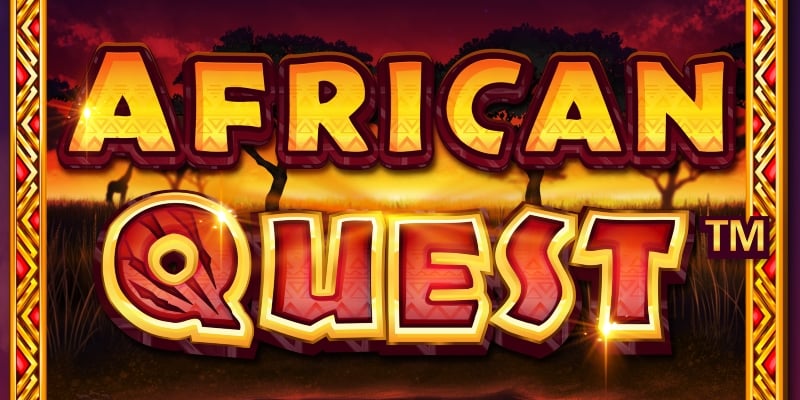 Source: Microgaming
A new adventure is coming to New Zealand's favourite online casino – a marvellous African quest online pokies release! This fab game is full of thrills and excitement, and beautiful graphics brought to you by Microgaming studios . The game is coming out on the 21 January 2020, and we are very happy to be the first to bring you a review of this fresh adventure.
See the game really come to life with when you change upon Kubwa the Lion, the majestic host of this quest! Harness the potential of Hyperspins to chase after Golden African coins and capture the Free Spins bonus, where you can choose your free spin experience with various wild multipliers and number of free spins with the potential for a staggering 64x win!
The story is told that, deep in the heart of Africa, in an undiscovered oasis, Kubwa the Majestic and Mighty Lion protects the hidden riches of this fertile land. With his strength and power, he keeps all his animal subjects safe from the dangers of the outside world. Some say he has lived and protected this land for over 1000 years, using his wide knowledge and deep ancient wisdom. Long may he reign as the King of this wild African Quest!
This beautiful game offers a plethora of features, which are bound to make gameplay a really thrilling experience. Look out for the big wins and the big cats! Set in the rich African savannah, this online pokies game will take you on a personalised safari tour of outstanding beauty. You will be mesmerised by the stunning animals on display, led by their mighty King – Lion Kubwa.
This game features 1024 ways that you can win, a high-paying stacking Lion symbol, Hyperspins and selectable Free Spins, which can multiply your wins for up to 64x. This game is a spin on a class 5-reeler, and we are certain that you will really enjoy playing it.
Way wins will away for left to right adjacent symbol combination, and they are multiplied by the Coins bet. Only the highest winning combination is awarded per symbol combo. This game features some classic features, such as Wilds, Scatters, and Respins; and exciting new features such as Hyperspins and a selection of Free Spins that can either maximise your winnings a lot or a little, and spice up your gameplay in the process.
Random Wild Multiplier
The condition for this feature to occur is three or more scatters, and it will be re-triggered if you roll two or more Scatters on a Free Spin. These conditions trigger the Random Wild multiplier, which means that the Wilds on the screen will award a random multiplier! The Wild symbol will substitute for all symbols on the screen, except the Scatter. It's very exciting when this happens, as this is a great way to multiply your winnings!
Source: Microgaming
Hyperspins
Hyperspins in this game is another name for paid Respins, which you might be familiar with from other games. They allow players the option of chasing the stacked Lions and the Free Spins scatter symbols. These can be triggered after any regular spin. They present as Lion Stacks on each reel, and the reels resolve with stacks,
This feature truly enriches the gameplay for a thrilling experience!
Free Spins
If you hit on 3,4 or 5 symbols, you will be awarded Free Spins. The player in this game can select their desired volatility with the option of using higher free spins and a lower multiplier, versus less free spins and a higher multiplier. Rolling the Wild symbol will award a random multiplier during free spins. More than one multiplier will stack, multiplying each other – which can result in a staggering 64x win! Wow!
In this game, the player is given the choice of free spins. There is a value attached to the number of spins you choose, so if you elect to have 15 Free Spins, they can yield up to 3x and  4x multiplier. If you elect to play with 20 Free Spins, the multiplier amount will be reduce to 2x and 3x. And, if you go for the highest number of Free Spins – 40 of them – the multiplier will be the lowest, at 1x and 2x. It's completely your choice whether you want to choose "quality" over "quantity", and what kind of gaming strategy you choose to follow. Free spins in this game are frequently re-triggered, which results in a very rich and high paying experience.
The Free Spins are selected at the start of Free Spins, and 3 or more Scatters will re-trigger Free Spins. If there are plural multipliers, all multipliers are multiplied together, applying this product to all wins – a staggering success!
This is a truly beautiful game, which we enjoyed very much. The graphics, the features and the soundtrack are all so believable that we felt like we were almost in Africa itself. And after playing this game, we are looking at tickets to visit the real thing… just kidding! You don't need to worry about going on that real-life safari, let the amazing sounds and wonders of African Quest captivate your imagination and fill your bank balance!