Spin Casino snapshot: benefits of casino apps
Online Gaming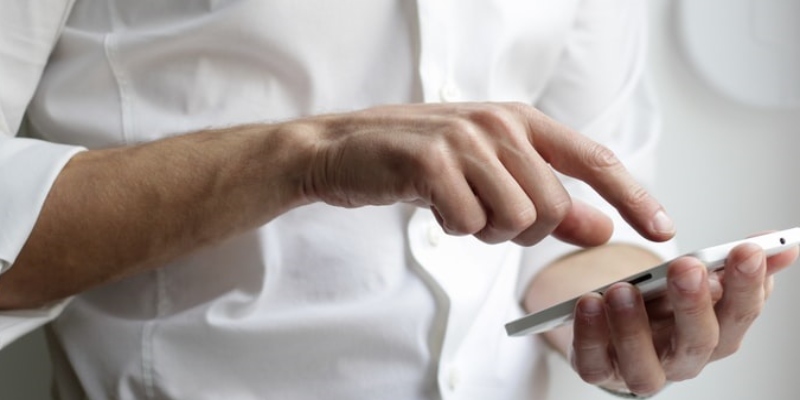 Source: NordWood Themes for Unsplash.
Everyone today has a smartphone or a tablet in their possession. These handy mobile devices let us play our favourite games wherever we like, including online casino games, from the classic table games like roulette and blackjack to contemporary video pokies. Most online casinos have mobile optimised websites, but did you know they usually have their own apps too? Some of these apps need to be downloaded directly from the online casino website, but we'll get to that soon! Read on to find out more about the benefits of casino apps…
Casino apps use advanced mobile technology
Just a few years ago, the quality of casino apps was abysmal, truly, but technology has come a long way in a very short time. You may remember what surfing the web was like on smartphones ten years ago and just how hard it was to stream anything using your cell phone data. Today, the user experience has been revolutionised. New casino apps offer infinitely better graphics, faster server response times and take advantage of lightning-fast Internet speeds to give you instant access to the games you love anywhere. Some of the new smartphones and tablets available have faster processors than an office computer! If you don't believe me, just check out the specs on this iPhone 11 Pro. This means that casino apps now have the potential to offer users a rich experience with high-res images and stunning colour, much like the best new video pokies do. Today, a mobile casino app can offer engaging and responsive technology to people all over the world.
Casino apps are popular, innovative and beautifully designed!
The sheer amount of casino apps on the market testifies to their growing popularity. Use of apps has expanded exponentially and, as a result, casino app developers are competing to create the best apps for you, which inevitably means improvements in casino game design and innovation to attract players. Casino operators are pouring money into their new apps as they vie to take the biggest share of the market. They're working hard to offer us the most engaging and entertaining games to keep users interested. Just take a look at the number of casino apps on the PlayStore or App Store today. However, you should know that these are never real-money apps unless you live in France, the UK or Ireland. We'll explain that a little later.
Casino apps offer a wide variety of games
You may not know this, but you have access to a huge variety of games with many of the new casino apps. Although, the PlayStore and App Store have many single-game downloads, many of the best new mobile casino apps will offer you a huge selection of games. Spin Casino is powered by Microgaming, a company based in the UK, which has been raising the bar for casino games since the mid-90s and offers hundreds of games. Microgaming's online Roulette and other games have even won multiple awards. If you use a casino app, you will often find the same incredible titles that you do using your chosen browser. However, not all casino apps can offer you such a great selection, so make sure you do a little research before you choose your go-to casino app.
More convenient: play anywhere, anytime
Using a casino app makes it possible to transform your mobile device into your own mobile casino whenever you'd like to play, even if it's only for a few minutes. Whether you most enjoy pokies, classic table games or something else entirely, you can play them wherever you are, whenever you feel like it and for as long as you like.
For New Zealanders living in the whop-whops, you can save time on travelling to a land-based casino (not to mention petrol costs) by playing mobile casino games. As long as you have an Internet connection and your mobile device, you can play games and an app simplifies the experience even more. You can even play outside in the garden enjoying some sun! You don't have to be stuck inside by the computer and you don't have to play for hours.
Source: Rob Hampson for Unsplash.
Using a casino app is more affordable
Admittedly, the great land-based casinos of the world are often set in stunning and exotic locations. An app could never substitute the experience of visiting one of the great casinos of the world. However, these mythical casinos are located far away or in other cities: just getting there can be expensive and slow. Once you've added the price of a meal or possibly a hotel stay there might not be much money left for playing casino games! With a casino app, you can just enjoy a game of Roulette, Blackjack or play some pokies without all the additional costs (which you might save for a fun holiday away).
Real-money apps and free-play apps
In New Zealand, the casino apps you find in Google PlayStore will never be real-money apps due to Google's own restrictions. The same goes for Apple's app store. These free-play apps offer their own advantages, since they're a fantastic way to learn the ropes and practise casino games you enjoy on your smartphone, wherever you are! These no-stress games are just about having fun and enjoying the game for itself. The fact that they come in a convenient, user-friendly app is just one more plus point!
If you're someone who prefers playing real-money casino games, then you'll have to download an app installation file from your favourite online casino website – for Android phones this is called an APK file. The online casino website will have a link to download the app: follow the link, read the installation instructions, then install the app on the appropriate device. But first, make sure you're downloading this kind of file from a trustworthy, licensed online casino website (like Spin Casino) so your data remains safe.
Since this type of app installation requires users to take a couple of extra steps, casino operators often run promotions if you register from the app or play their casino games on smartphones and tablets.
Optimised for mobile devices
Last but not least! Using an app gives you quick and easy access to your favourite online casino. You can place an icon on your home screen that will take you immediately where you want to go. No fluffing around searching for the casino's website in Google or scrolling through your browser favourites or bookmarks. When you open the app, you know everything will be optimised for mobile devices and that all the buttons and instructions will fit on the smaller screen. Depending on the app you install, you may also be able to configure it to suit your preferences. For example, changing the language, background, favourite games and other little details. As they say, it's the little things that matter most! We think so anyway. What about you?