Casinos Giving Back To Communities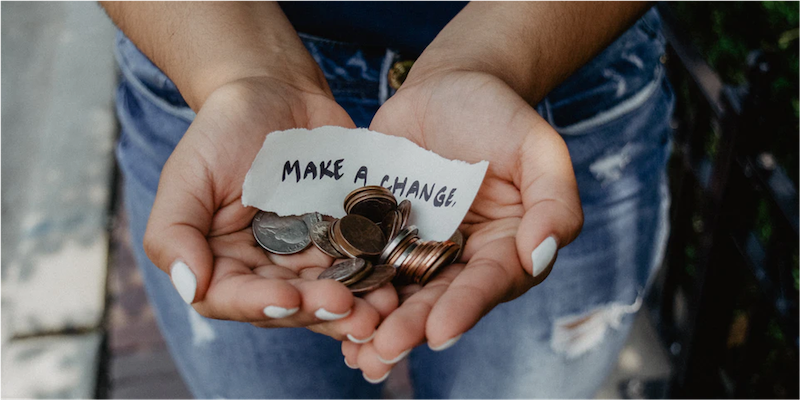 Source: Microgaming
Most New Zealanders think of casinos as being strictly about entertainment. This is indeed true to a certain extent, and any land-based or online casino is naturally going to be more focused on providing premium gambling services than just about anything else. But there are also times that these companies demonstrate incredible generosity – and not just in dishing out huge jackpot wins.
As the world goes through tough times, paying attention to acts of kindness gives us hope and keeps us going. These amazing examples of philanthropy prove that casinos really do care!
Holiday Spirit
Most New Zealanders are aware that Thanksgiving is a major holiday for the United States. In fact, the holiday ranks as the second most celebrated after Christmas. But with the world being in the state that it is, 2020 saw one of the most downplayed Thanksgivings in the country's history. Most people stayed at home, and many even decided to ignore the otherwise celebratory day altogether.
But just when it seemed that there was no holiday spirit, a number of gambling companies pulled together to make something special happen.
Hard Rock Atlantic City put together 475 food parcels, each with a Thanksgiving style assortment of meals. Each parcel included canned vegetables and meat, as well as stuffing. Additionally, over 100 turkeys were also included. Together with Upstate New York, Tioga Downs and Casino Schenectady, the parcels were delivered to senior citizens that were unable to join their families.
Such acts of kindness certainly go a long way in times of global hardship.
Hurricane Relief
Centaur Gaming isn't an online casino, but it is directly part of the gaming community in the USA. When the chaotic Hurricane Harvey swept across the United States, leaving parts of Texas and Louisiana in ruins, the organisation stepped up to lend a much-needed hand.
Centaur Gaming focused on an area that might otherwise have been overlooked, the displaced wildlife, and took it upon themselves to do something about it.
The group undertook a weekend long fund-raising campaign and managed to source around $24,890. The cash was put towards helping various wildlife that had suffered during the disaster, which must certainly have been appreciated.
Additionally, another $10,000 was donated to other organisations that aimed to try and alleviate the same issues. This included the SPCA of Texas, the San Antonia Humane Society, and the Houston Humane Society.
Well done Centaur Gaming for thinking about those who can't help themselves; the animals.
Fire Relief
The horrific wildfire that blazed out of control in California in 2018 sent shockwaves around the world. It is rated as one of the most devastating fires in the region's history, and it forced over 38,000 people to evacuate their homes. The problem was that many of those 38,000 people were left entirely displaced, with only the clothes on their backs.
This was when Rolling Hills Casino stepped in, opening their doors to those that had nowhere else to go. Many people took shelter in the casino, and some even brought their pets along. Ordinarily the venue would not allow animals, but in this case an exception was made.
While the unexpected guests stayed for weeks, waiting until the blaze was finally under control, Rolling Hills Casino provided beds, food, and even space for four legged friends to get some exercise. The venue certainly deserves some recognition for stepping up when thousands were in need.
Gas Explosion Support
Massachusetts experienced an unexpected disaster in 2018 that no one saw coming. A gas mains suddenly exploded, causing immeasurable damage to the area. One fatality was reported, as well as numerous fires, collapsing residential houses, and widespread panic.
After hearing about the disaster, Encore Boston Harbor Casino stepped in to assist.
The establishment, which is the workplace of many of the locals that had been part of the devastation, did not hesitate in making a $100,000 donation. It was also declared that local efforts would be made by way of scholarships and job fairs, helping the area move towards long term recovery.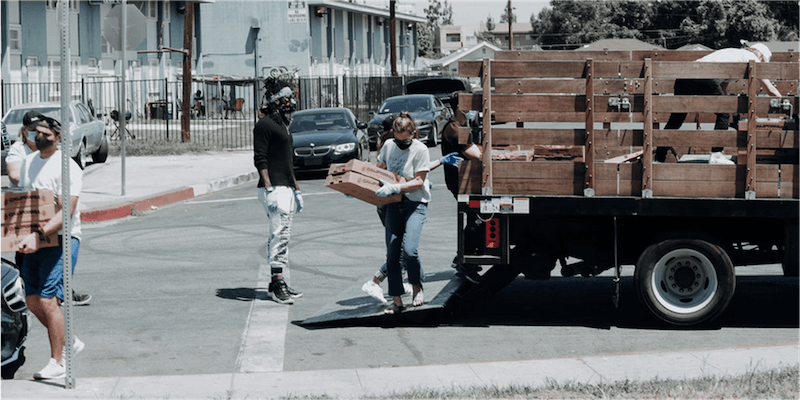 Source: Microgaming
Bushfire Donations
The 2019 Australian wildfires are widely known for causing a huge amount of devastation that covered huge sections of land. Entire towns were wiped out and people sheltered on the beach to escape the out-of-control flames.  
But what may not be known is the incredible generosity shown by the Australian Crown Resorts.
The recent devastating fire was one of the biggest natural disasters in the country's history, responsible for hundreds of deaths, devastating local wildlife in immeasurable ways, and ultimately leaving over 18 million hectares of land in ashes.
A helping hand came from the well-known Australian Packer family, who although are controversial for a number of reasons, are also responsible for respectable acts of generosity. In this case the Packer family really stepped up, drawing on the Crowns Resort sector of the family business to make a number of large donations.
In total, $5 million was donated. After an initial $1 million was handed over, a following donation of $4 million was added to the pile. The total was distributed to several relief charities, all of which were focused on providing resources for firefighting efforts.
It was Western Australia, Victoria and New South Wales that benefited most from the cash, all of which are also home to the Packer's Crown Resorts venues.
Double Donations
2017 saw its fair share of disasters, including the already mentioned Hurricane Harvey. But halfway across the world another disaster struck, just days after the devastation in the United States. Macau was hit by an equally devastating typhoon.
As it so happened, both areas had something in common; they were the homes of a Wynn Resort.
The casino conglomerate used their massive resources to provide to both stricken areas, making donations that totalled around $7.5 million. The money was used to assist local communities in both countries, and ultimately helped rebuild after the initial chaos had been contained.
Hats off to Wynn Resorts for helping out their local communities around the world.
Thanking Firemen
After the California wildfires of 2018, 2019 saw a repeat of the chaos.
Although the fires seen in 2019 were not as devastating, San Manuel Casino still stepped up to show their support. The venue first provided help by means of cash, handing over $100,000 to the Red Cross. The funds were used in various recovery efforts, including much needed clean-up kits, as well as financial aid for locals.
This initial generosity was already commendable, but the venue decided to go one step further. San Manuel combined forces with the local Band of Mission Indians, and together provided a memorable day for first responders in the area.
The event ran over most of a day, with all service men and women that had taken part in helping with the disaster being invited. The open house celebration saw attendants treated to a burrito breakfast, BBQ lunch, and celebratory activities.
Well done to San Manuel Casino for remembering those that face disasters, putting their lives on the line.
World Crisis Support
New Zealand online casino enthusiasts may have heard of some of the generosity shown by big name gambling companies throughout the world health crisis. But the fact of the matter is that much of it has gone uncredited. It was already mentioned that Thanksgiving parcels were handed out, but this is just the tip of the iceberg.
MGM Resorts, which was closed at the time and taking massive financial losses, has been key in providing resources to various food banks around the United States. Around 251,000 meals were provided to a Las Vegas relief organisation. Similar contributions were made to other relief efforts across the country, including in New York, Mississippi, and Maryland.
It is heartening to know that, even when not turning a profit themselves, MGM Resorts made efforts to help those in need.
It also wasn't just MGM Resorts that stepped up. Big names like Las Vegas Sands and Caesars entertainment has also been equally as generous. The behemoth corporations reportedly provided resources to food banks across the United States, as well as to schools in impoverished areas. This isn't even taking into account the additional thousands of pounds of food given to various non-profit organisations.
Giving Back To Communities
There are many more stories of philanthropy from big casino groups, with those listed here just being a few key examples. Many gambling venues spend millions supporting the communities around them, with sporting events, clinics, and homeless shelters receiving donations on a regular basis.
It is comforting to know that these companies, as much as they focus on simply providing entertainment, also take the time to provide support where it is needed. Though most of these establishments have had to close their doors to the world health crisis, many have not stopped meeting their charitable commitments.
Next time you play at your favourite online casino you can rest assured that there are plenty of gambling companies that also give back. Just remember to always gamble responsibly!