Dive Into The Abyss of Space And Let The Fun Begin
Entertainment, Gambling

 

Update: Please note that the online slot game Space Enigma, will not be available to play on Spin Casino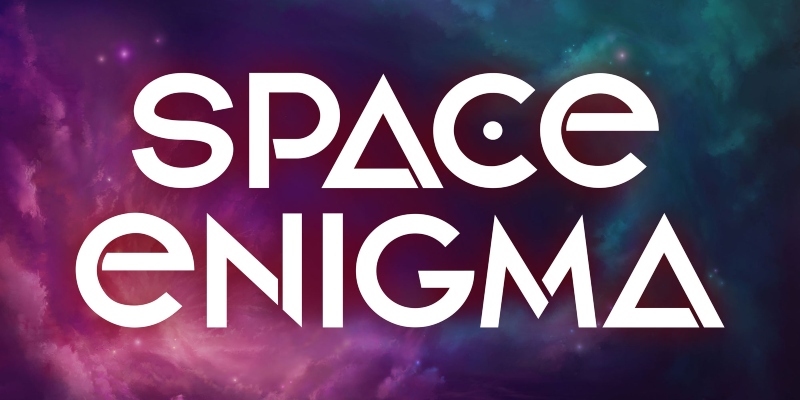 Source: Microgaming
There is a new online pokie game released at your favourite online casino Spin Palace – a beautiful space-themed Space Enigma! Test it out and enjoy the mysterious appearance of the game board and the dynamic animations, and try out a few of our other online pokie games if you are in the mood.
Space Enigma is based on a classic pokie game layout, with a beautiful space- themed twist. With the background of majestic gas nebulas, the symbols are stars and mysterious gems that you will collect for some wild winnings. This game is a medium volatility game, with 5 x 3 reel set, and 10 fixed paylines, which can pay both left to right, and right to left.
The gorgeous mysterious backgrounds and snazzy graphics of this game are bound to entice and excite even the most experienced players. There is even a good chance of winning a 1000x total bet – wow! We love this!
This new game comes from Microgaming Studios, a famous online gaming developer, who has released many other favourite online pokie games. These guys are real professionals, as the smooth play, beautiful graphics and mysterious soundtrack of this game attest. This game is being released on the 27th February, and we are very excited about it!
Source: Microgaming
Fixed Paylines and Fun Features
This game is quite traditional in some respects, despite cutting edge graphics and exciting new features. The game itself features 10 fixed Paylines, which – as mentioned above – can pay in both directions. All wins are multiplied by the bet per line, so it's a good idea to keep track of your betting strategy. However, only the highest win is paid out per line.
This game has a very healthy 96.27% payout, which is great for a simple casual game of online pokies. The default bet is 2.5 coins, however you can start betting with the minimum of 0.10 coins, so you can get used to the rules quicker. The game doesn't have any multipliers or Scatters, which surprised us a little, but at the same time we can see the benefit of having a very simple, easy to play and relaxing game, which doesn't require calculation of odds.
The graphics are in Landscape ratio of 16:9, which is optimised for smartphone screens. It's a great little game to play on the go, as the its optimised for screen resolutions of 1280 x 720 and 1024x768 pixels. The graphics are truly beautiful, and look fantastic on a smartphone screen. There is a plethora of supported languages, too, in case you prefer to play it in a language other than English!
Source: Microgaming
Wild Spin Again
The central feature of this game is the Wild Spin Again. The way it works is like this – every time a Wild symbol lands on the reels, it will expand to fill up the reel. In other words, the entire reel will turn Wild. Then, one free Spin Again is awarded to the player. The expanded Wild will remain on the screen during the Spin Again cycle, which increases the player's winning chances. To make it even more exciting, every following Wild which lands on the game screen during the Spin Again will re-trigger the feature and award the player another Spin Again! This is a very exciting and fun twist to a classic game.
To make this feature a little bit more challenging, these Wild Symbols must fall on reels 2,3 and / or 4. It won't work if the Wild lands on the reels 1 and 5. Still, it's very cool to see three central reels completely filled up with Wild symbols, and watch the winnings roll in. It is important to remember though that the Wild symbol does not have its own payout, and needs to work in tandem with the existing symbols.
This fantastic Spin Again feature can be re-triggered to a total maximum of three re-spins by the addition of Wild symbols landing on the reels 2, 3 and/or 4. So if you see it – make the best use of it, this is a time-limited feature!
This is an excellent game for a casual player, as there are no complicated rules to understand or to take up your valuable time. It's there when you want it, and its great fun to play. We have greatly enjoyed it and would highly recommend it to anyone looking for a simple fun entertainment for a quiet moment in their busy day.