Almighty Aztec: Almighty Fun!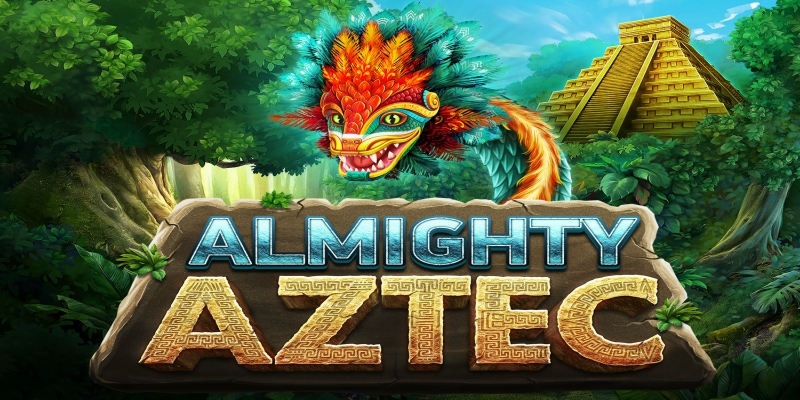 Source: Microgaming
Talk about a visual wonderland. As a mobile casino site, we get to see new release slot drops all the time. So, when an online casino game catches our eye, it's usually for good reason. Enter Almighty Aztec. A dual creation by Microgaming and SpinPlay Games, this 5-reel, 3-row, 10-payline creation is not just powerful on the graphical front, but also packs a punch in terms of features. Not to mention its fascinating ancient civilisation theme, which pays homage to the totally badass Aztec Empire, who flourished in central Mexico around the 13th century.
Fun fact: The pyramids you see in the game may automatically be associated with the Aztecs, but they were built a few centuries before by the Teotihuacanos, who lived in the region at the time. Another fun fact: Almighty Aztec is just one of many other equally entertaining online and mobile slots at Spin Casino, which registered players can launch on login. We're going to be going over some of Almighty Aztec's game features in the next couple of paragraphs, so stay tuned if you'd like the low-down on what to expect from this 2020 release.
Features, Bet Sizes And More
Besides symbol payouts for three or more of a kind on an active payline, Almighty Aztec is full of bonus features. The first that caught our eye was the Free Spins bonus round, which awards between 5 and 12 Free Spins when 3 to 5 Scatters land on any of the slot's 10 paylines. What makes this online casino game's Free Spin feature so unique? If you trigger Free Spins with a Wild in position on either reel 2 or 4, it will become sticky, resulting in Multipliers of up to 50x. Added to that, the game operates on a pay-both-ways mechanic, making potential payouts increasingly possible.
When it comes to online slots, your bet size is in direct relation to your payout value. For this reason, Almighty Aztec gives players a wide betting range to choose from (0.10 - 500.00 credits). Remember that you can change your bet size at any time, prior to placing one. You don't have to stick with the value you have initially chosen.
Statistical Info
Almighty Aztec is classified as a medium volatility slot, making potential payouts neither overbearing nor non-existent. Low and high volatility slots often produce erratic payout patterns, whereas medium volatility games are quite consistent in how often they award bonus features. This slot features a 96.38% Return to Player (RTP) rate, and a 26.11% hit rate. As you know, Spin Casino slots run on Random Number Generator (RNG) software, making all bet outcomes both fair and equal, regardless of which online casino game you're playing.
Almighty Aztec at Spin Casino
Available for download and cloud-play via desktop and mobile, you'll find Almighty Aztec under the slot section at Spin Casino. If you're ready to dive right in, make sure you have active credits in your account before launching the game. Prefer to test the waters first? You're more than welcome to. Simply log into your desktop or mobile casino account, locate the slot by using the nifty search tool, and activate the casino's zero-deposit-play option (if its available in your region) by hovering over the Almighty Aztec game icon and activating the 'demo' button. Whatever option you choose, we hope this 5-reel wonder delivers as much of a fun experience to you as it did to us!