A Simple Guide to Downloading the Spin Casino App
Entertainment, Gambling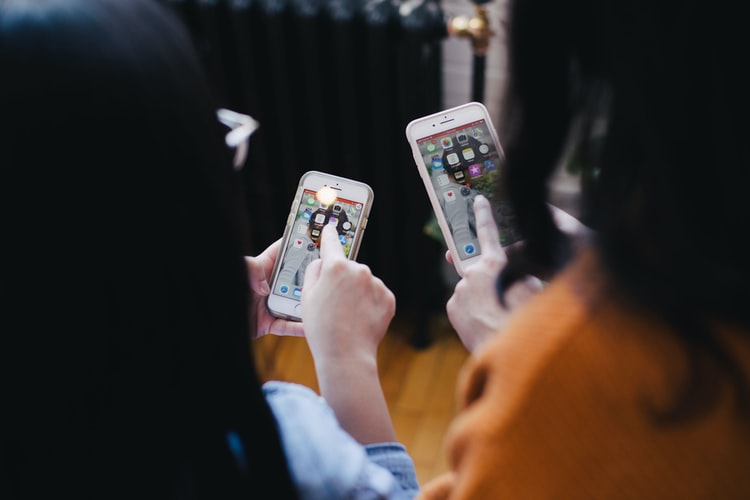 Source: Photo by You X Ventures on Unsplash
Are you ready to move your casino game to your pocket? By downloading the Spin Casino app, you will be doing just that. At Spin Casino, we have quite literally packaged our vast library of the latest slots, table games, and live dealer titles into a button for you to install on your phone's screen and play for real money with just a tap.
Downloading the online casino app is a cinch! We will guide you through the process with simple step-by-step video instructions and offer 24/7 support service if needed. But before you let Spin Casino into your personal space, let's take a look at what you can expect from our app.
The Spin Casino App: What to Expect
Gone are the days when you had to plan a trip to the casino around work, family, and social responsibilities. And even the days when you had to wait to log in to your browser screen to play your favorite slots or table games. Convenience has arrived and it is here to stay! With the Spin Casino app installed in your phone, you will be able to access your own personal mobile casino from wherever you are and play on your own time. You have a busy life, and taking a break to play your favorite games while waiting in line at the store or commuting to work can make all the difference.
But having the Spin Casino app on your phone will give you more than accessibility and convenience. Here are some of the perks you can expect when downloading the Spin Casino app:
Slots galore! If you are into spinning the reels, we have a slot game for you. Transform you iPhone, iPad, or Android-powered device into a slot machine with our growing collection of slot games. Powered by Microgaming, the leading developer of online games, your favorite slots will shine with state-of-the-art design and fast connectivity. So, find your sense of adventure with Tomb Raider and Agent Jane Blonde, journey to the clouds of the gods on Thunderstruck, bask in the sun on Spring Break, feel the heat with Burning Desire, or answer the call of the wild in Adventure Palace. And for a chance to win big, our app has the most popular progressive jackpots around: Treasure Nile, Major Millions, Mega Moolah, Cash Splash, and Cashapillar, to name a few. Whether you prefer 5 reels or 3, high volatility or low variance, the Spin Casino app has you covered.
There's table games too. The table games are not forgotten. And on the Spin Casino app, the animation and design provide a true immersive experience. Step inside and watch cards fly in the air at the live dealer table or hold your breath as the wheel spins. You will find your favorite table games of blackjack, poker, baccarat, craps, roulette, and more. If slots are the soul of a casino, table games are its backbone. So, make sure you have a sit at the table on the room where it happens. Try a different variety of your favorite, join the video poker sensation, or try an entire new game you've always wanted to learn.
Safe banking is a priority. At Spin Casino, we know that we could offer all the games in the world and it would mean nothing if we did not keep you and your money safe and secure. This is why Spin Casino uses the latest SSL digital encryption technology to make sure every transaction is secure as well as your personal data and information. Moreover, our casino app has an additional level of security since it goes through an audited process with your mobile phone's application ecosystem. And banking options are pre-approved for your region. Whether you choose to use your credit card, debit card or web wallet there is a payment option available for you. 
Customized convenience. You can customize the Spin Casino app to make it your own. Set up your profile with your information and change your system preferences to optimize your casino experience. Set the volume, change the layout, allow push notifications to alert you when there is a new offer, promotion, or the release of a brand-new title. And if you are looking to try something new, you can read other players' reviews right there on the app. The days of searching online and reading reviews for hours on end are over, learn from others' experiences or get suggestions based on your own player history.
Ready to install the Spin Casino app? Remember that you must be of legal gambling age to download and play. Also, if you have an existing account with us, you will be able to use it to log in. Otherwise, create a player account and start anew.
Download the Spin Casino App for Android
Installing and downloading the Spin Casino app to your Android-powered phone or tablet is fast, safe, and secure. Just follow the four easy steps illustrated in the video below and you'll be playing from your mobile device in no time!
1. Go to spinpalaceapp.com from your device and select the Android icon.
2. On the Settings/More window click on Security, and select Enable Unknown Sources.
3. Open and install: SpinPalace.apk
4. Once installed, use your existing account details to log in or sign up to create a new account.
That's it! You now have full access to a virtual world of industry-leading slots, table games, and live casino titles conveniently available in your pocket.
Download the Spin Casino App for iOS
Follow these four secure steps to download the Spin Casino app to your iPhone or iPad, and you'll be playing in minutes.
1. Go to spinpalaceapp.com on your device's browser and click the Apple icon.
2. Select the Get option to begin downloading.
3. Once installed, click Open to let the fun begin.
4. Log in with your existing account details or sign up to create a new account.
Fast and easy, right? Now you are set to enjoy the convenience of having your favorite slots, table games, and live dealer titles at your disposal with just a tap of a button on your iPhone or iPad screen.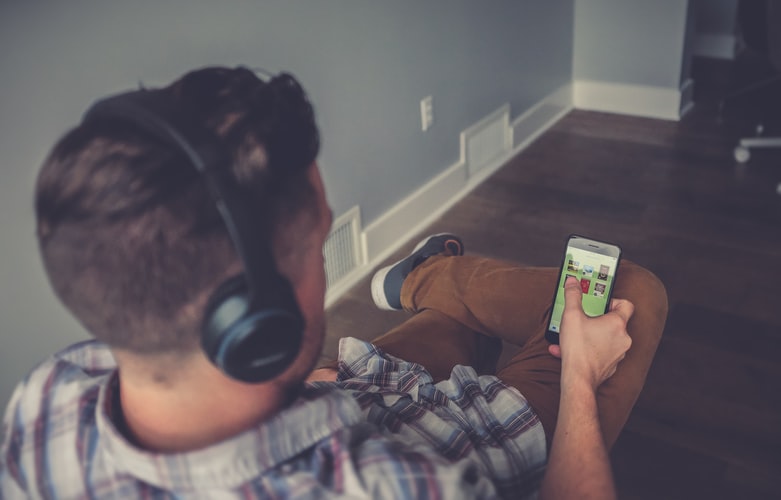 Source: Photo by NeONBRAND on Unsplash
Enjoy Your App!
Now that you have the Spin Casino app downloaded and installed, you can enjoy the convenience of having a casino in your phone. Have fun with it! How will you Spin Casino? Nowadays, life can be hectic, and finding some personal time to decompress and have fun can be challenging. We hope this app can help. Sneak in some casino time while you wait for a meeting to start, in line at the hardware store, or waiting at the dentist's office. Or plan an entire rainy Sunday afternoon around it, learn some new games and challenge yourself. Or go full party mode and invite some friends over to play together, or set up a time to connect virtually. This app is yours for your entertainment. Enjoy the spins!