Loyalty Programme At Spin Casino
Casino Games, Gambling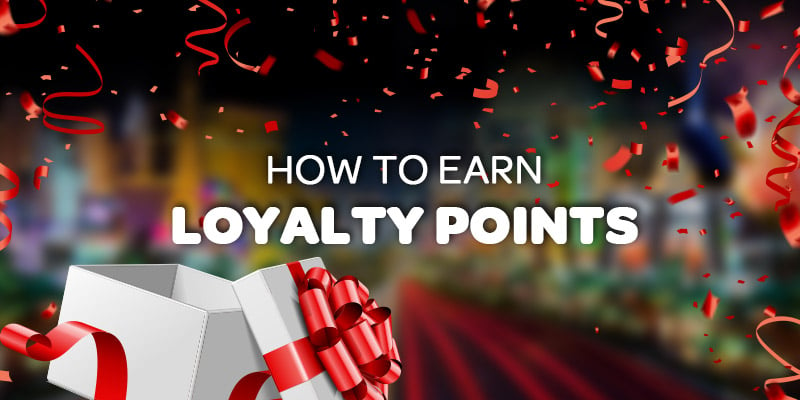 In the world of retail outlets, fitness centres, car insurance companies and more, there is a popular notion of rewarding patrons with a little something extra, just for being loyal to that establishment. This can come in the form of discount coupons or cash backs, claim-free payouts or even just free smoothies. In short, people like being rewarded for offering their business, and the same notion carries over to an online casino in Canada and beyond, in the form of Loyalty Programmes.
The Loyalty Programme at Spin Casino is a means by which to reward players simply for choosing to play here, and coming to understand it and how it works is simple and seamless. In this blog, we talk about how the Loyalty Programme works, what Loyalty Points are and, the most exciting bit, what players can receive. Let's go!
How Does It Work?
Whenever a new player signs up at Spin Casino, they're eligible for an exciting welcome match bonus, which is credited over the course of their first few deposits. Additionally, something else happens with the very first deposit, and that is the automatic receipt of 2500 Loyalty Points. That's right! Signing up at Spin Casino also means being instantly signed up to the Loyalty Programme, with a boost to boot.
As players continue to place cash wagers on, and play, their favourite casino games, they will automatically earn Loyalty Points. You can check the balance of your points at any time when you're logged into your account, simply by clicking or tapping on your username at the top right-hand side of the screen and selecting Loyalty. Here, you'll see a comprehensive overview of the level you're on, as well as the rewards you're eligible for. You'll also be able to see which game types and wagering contributions are necessary for earning points.
For every new Loyalty Level that you reach, you will see an increased percentage of however many Loyalty Points you can earn on specific games every month. Generally speaking, because online slots (such as those from Microgaming) are the most popular choice at Spin Casino, these are the games upon which Loyalty Specials will be based.
The best part? It is also on this page that you will be able to redeem your Loyalty Points (in predetermined increments) in exchange for bonus credits! Naturally, the more points you save up, the more you will be able to redeem. But, very importantly, bear in mind that Loyalty Points can expire, so be sure to redeem them before that happens.
What Are The Loyalty Levels?
We've already mentioned the Bronze level, which is the one all players will start on when becoming a member of Spin Casino in Canada. After that, the Loyalty Levels are: Silver, Gold, Platinum, Diamond, and Privé. Much like a VIP programme at other casinos, the Privé Level at Spin Casino can only be entered by invitation, and sees its members enjoying some rather lavish rewards.
If, at any point, you have a question pertaining to your Loyalty Level, what loyalty rewards you may be eligible for or even how to redeem your Loyalty Points for bonus credits, there is a dedicated FAQ page within your account that is sure to have the answer you seek. It can be found within the same section as the one we mentioned above: go to your username, select Loyalty and scroll down – you can't miss it!
Play At Spin Casino
Being rewarded just for playing your favourite games? It may sound a little too good to be true, but at Spin Casino this is not the case. If you aren't already a member, creating an account will see you eligible for the aforementioned welcome bonus boost, as well as those first 2500 Loyalty Points. While Loyalty Points aren't awarded for using bonus credits, that welcome bonus is still an excellent means by which to get acquainted with the casino, filled with its fun games from Microgaming and more.