FU 88 Review
OnlineSlot Microgaming review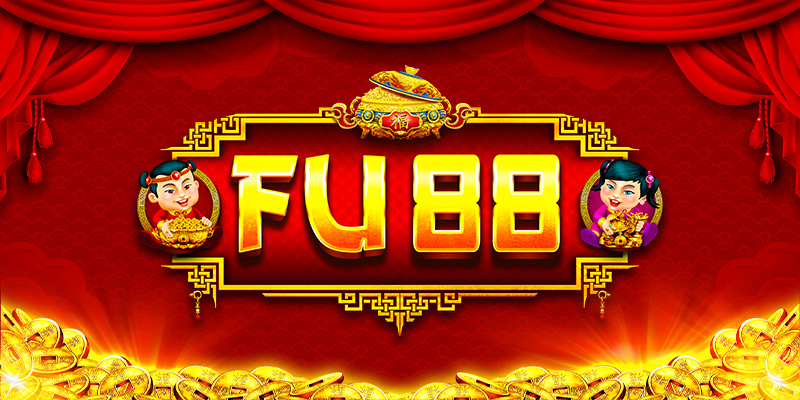 Source:Microgaming
Nowadays, fans of online casino games – particularly online slots and table games – can enjoy a host of titles from renowned providers like Microgaming, whether they prefer games that look and feel like land-based classics, or modern day video slots with exciting features and powerful jackpot potential.
However, there are those out there who might prefer games that fall somewhere between all the rest, games like bingo. While these types of games are in the minority, those on offer certainly impress. FU 88 is an online casino game from Microgaming and Neko Games that draws inspiration from the Far East. At first glance, one might be intimidated by all of the numbers and strange mechanics, but we are here to break it down, piece by piece, and give an in-depth review of this charming release.
Before we begin, it might help to give you some context: the word 'fu' in Chinese translates as 'luck' or 'good fortune', and the number 8 has long been auspicious. So, with a name like FU 88, one can expect this online casino game to be packed with exciting potential.
Theme And Basic Gameplay
We've already mentioned that FU 88 has an oriental theme, so you can expect plenty of golds and reds to adorn the screen, with golden dragons and different 'FU characters' standing above the reels and beside the different jackpot totals, of which there are four: Mini, Minor, Major and Grand.
The game begins with 4 numbered tickets on the screen, each one housing 15 numbers. You don't need to make use of all of the tickets, and should you wish to play with fewer, clicking the 'x' on the top right hand corner of a ticket will cancel it. You can even choose to mix up the numbers of any ticket by giving it a click. The betting range of each round expands from as little as 0.01 credits all the way up to 10, making the game ideal for all kinds of online casino fans, even those who might simply be looking for a break from their usual online slots.
When ready, clicking the green Play button on the left hand of the screen will see 30 balls dropping into the dragon below, and the purpose of the game is to have as many matching numbers on a ticket as possible for a potential payout. There is a possibility to purchase up to 12 extra balls thereafter, but only if any given ticket requires one more matching number to hit a potential winning combination. After just a few rounds, you'll come to see how simple the game is to play, and how similar to traditional bingo it is.
FU 88 Features
Apart from trying to hit matching combinations on the tickets, this online casino game has a number of fun and exciting features to keep an eye out for. First of all, there are certain balls that can randomly contain hidden coins. Each time you manage to uncover some of these coins, they will be added to the golden urn in the centre of the screen. When this urn is full, you will be taken to a pick-and-click screen, where matching any 3 of the aforementioned FU characters will pay out its associated jackpot amount.
If you manage to full an entire ticket, except for the centremost position, you will trigger what is called Bonus 1. A 5-tiered minigame, this bonus round requires you to select a golden statue and reveal a hidden cash prize (or the 'collect' message). Each hidden cash prize allows you to advance to the next tier, with the purpose being to last through all 5 levels.
The Bonus 2 round is similar and is triggered when all but the 2nd and 4th centremost positions of a ticket are filled. Here, simply selecting either the golden frog, turtle, coin tree, coins or fish will reveal a hidden cash value. You can keep clicking until you eventually hit 'collect', which will end the round. Compared to so many other online casino games based on bingo, FU 88 is definitely feature-filled, and well worth checking out.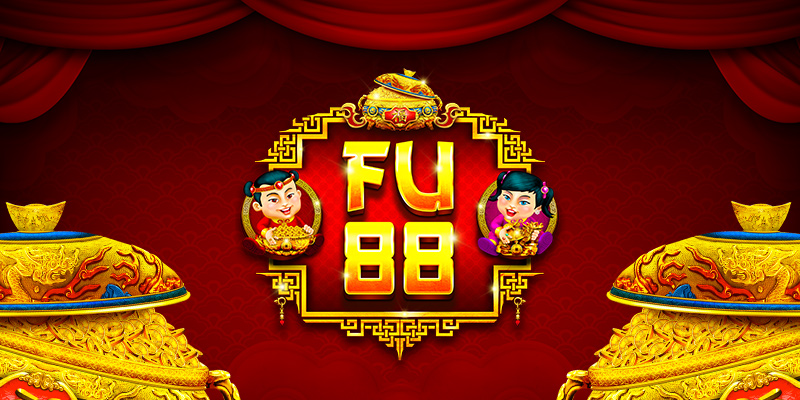 Source:Microgaming
Available at Spin Casino
Amongst a host of other cool and entertaining online casino games, including slots, table games and a Live Casino offering, FU 88 is available to play at the renowned Spin Casino. This online gaming destination has been in operation since 2001 and has more than 2 decades' worth of experience in the online entertainment industry.
Not only does Spin Casino have hundreds of gaming titles from Microgaming, but also offers fun promotions and rewards to its members, with new account holders eligible for a generous welcome bonus upon the successful registration of a new account (terms and conditions apply). The banking methods are not only tried and tested, but all transactions are protected by means of 128-bit SSL digital encryption.
Spin Casino is a licensed and registered operation, and is also externally tested by eCOGRA, the online watchdog in charge of ensuring that an online casino always operates in a fair and liable manner.