History Of Ireland's Land-Based & Online Casinos
Entertainment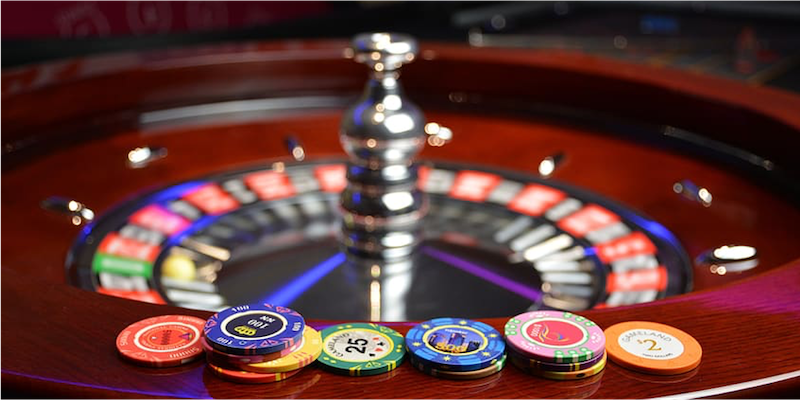 Source: Pixabay
Ireland is well known to have one of the longest, most interesting histories related to gambling in the world. In fact, gambling is a central part of the country's culture, with crowds gathering at Horse Racing events, and locals often spending casual time playing casino games.
The phrase luck of the Irish is also widely considered to be related to games of chance and has become embedded in local culture to an inseparable degree. Although, interestingly enough, the phrase was actually born in the United States, only to be carried over to Irish shores and become local lore.
Today, playing at an online casino Ireland has to offer is a popular option for locals who want to enjoy slots, table games and other real money activities. Looking back over the decades, it can be seen that the industry started from humble beginnings.
Let's explore Ireland's history with gambling and see how the industry went from horse racing to the modern online casinos we all know and love.
Early Gambling Days
In 2019 it was reported that Irish punters raised around €100 million in gambling related taxes. This is certainly strong evidence as to just how much locals enjoy playing at the many online casino Ireland-facing sites available. But it isn't just the Irish of today that enjoy a flutter.
Although it isn't clear when exactly gambling first caught on, there is evidence that horse racing was extremely popular as far back as the 16th century. At the time it was the aristocracy that enjoy putting down bets on horses, but the sport would become popular with all classes over the years.
Amazingly, even prior to horse racing there are signs that chariot racing was popular. It isn't clear if bets were put on the races, but it is certain that the Curragh issued a Royal Warrant that permitted chariot racing as far back as 1603.
Laws & Legislation
It is only natural that where there is gambling, there is a need for regulations.
Ireland is no different, with several pieces of gambling related legislation having been introduced over the years. The most important and noteworthy include the Betting Act, which came about in 1926, and the Totalisator Act of 1929. Although these acts have been repeatedly revised over the years, they still serve the same important purpose, controlling games of chance and keeping locals safe.
One of the biggest revisions to have happened to the regulatory systems was the Gaming and Lotteries act, which came about in 1956. The Gaming and Lotteries act was an attempt to update legislation that were rapidly falling out of date, helping to incorporate the many changes that had since happened in the industry.
As it stands today, there are many that insist that more changes are needed to gambling laws. The modern advancements now visible at online casino Ireland-facing sites are well beyond the reaches of legislature written in the 1950s.

Source: Pixabay
A Love Of Horse Racing
Although gambling in Ireland has certainly advanced over the years, changing with technology, there is still a love for the activity that made betting popular in the first place.
Horse Racing is one of the most widely celebrated sports in the country, and many consider the act of putting bets down on horses to be a favoured hobby. In 2019 Horse Racing Ireland put out a report, revealing a few interesting facts about the state of the sport. It was found that not only was the amount wagered annually on horse races increasing, but that betting duty funds had soared to around €95 million for the year.
If you look more closely, it can be seen that of the 26 courses that exist, they receive around 1.3 million combined visitors per year. A big contributor for this number is the globally renowned Irish Derby, one of the biggest racing events in the world. Though, an interesting trend can be seen developing.
Although the Irish Derby is enormously popular with locals, attendance is on the decline. In 2019 only 12,000 were actually present to witness the races, which is a significantly less than the 20,000 that were predicted.
This indicates that many are simply watching the event at home, with the rise of the online casino Ireland-based activity playing a big part in this regard.
Beloved Bingo
There is another game in Ireland that has played a big part over the years, and is almost as popular as betting on racehorses, and that's Bingo.
Although Bingo may not have as long a history as Horse Racing, it is still extremely popular, also widely seen as part of local culture.
The origins of Bingo can be traced back to the 1960s and 70s, although exact dates aren't available. What is known is that Bingo first became popular due to the Catholic Church. After being introduced caught on so rapidly that locals scrambled to accommodate the millions of players. In one famous case, the Cabra Grand in Dublin, previously a 1,600-seat cinema, was quickly transformed into an enormous Bingo Hall.
Though, once again, the impact of technology can be seen in relation to this game as well. Many of the rapidly created Bingo halls of the 70s have again closed, despite the activity still being popular. The halls are closing, not because interest in the game is waning. But rather because many now simply head to an online casino Ireland-based site which players can sign up with instead. The online variations offer interesting, specialised deals, promotions, and bonuses, all but making the land-based version of the game obsolete.
Irish Casinos
It is clear that local gambling is trending towards players signing up at an online casino Ireland offers access to, but there are still many well-established land-based casinos in business. Although, they are not technically considered casinos, given that houses of betting are still illegal under the mentioned 1956 Gaming and Lotteries act. These venues are instead referred to as "private members clubs", despite offering much of the services that would be expected at a traditional casino.
There are 20 of these clubs across the country, with many being found in Dublin. Table games such as Poker, Roulette, and Blackjack are provided for real money play available.
Here are some of the more popular, some of which are held in great regard and have long, interesting histories all of their own.
The Sporting Emporium, located in Dublin, is perhaps the most well-known of all. Punters often visit to watch sporting events on an array of televisions, hence giving the venue its name. However, a number of activities are also offered, including Poker, Roulette and Blackjack. The venue has a reputation for its luxurious interior decoration and lavishly designed artwork.
The Fitzwilliam Casino and Card Club officially closed its doors for good in 2019. But it was around for 16 years, and had a firm focus on Poker. It was considered as part of the local attractions of the area, with the National Leprechaun Museum and National Museum of Ireland being close by. The fact that the once-popular Fitzwilliam Casino is now out of business is seen by many as another sign that the online alternative is becoming the more popular choice.
The Macau Sporting Club is located in Cork and seen by many as the best option for those that are not within distance of Dublin. The venue provides a number of slots, but the main draw here is an unusually large and lavishly designed Poker room. Locals gather to go head-to-head in rounds of Poker, with many considering this to be one of the best practice rooms for those that consider themselves professional players. Though, it isn't all just about gambling at the Macau Sporting Club, with locals also visiting to enjoy the reputable food served at the Mint Restaurant.
Many of the members clubs in Ireland are generally seen as cosy and sensible establishments, however those that want a taste of Las Vegas head to Galway. The Caesar's Palace found here is as loud, brightly lit and inviting as anything found overseas, and also located in convenient distance to the many castles in the area. Bingo is the big attraction here, with an enormous hall that is still doing exceptionally well, despite the influence of the online arena. In fact, locals that are still dead set on their Bingo being land-based will specifically make their way to this Caesar's Palace.
Last, we have one of the oldest still running member's clubs in the country, Westbury Club. Having been doing business now for over three decades, and conveniently located close to the airport, this venue has a long history, and is seen by many as place with great cultural significance. Westbury Club certainly doesn't have the gaudy style of Caesar's Palace, providing a much more quant and traditional style. The expected classics are all on offer, including Roulette and Poker, as well as a selection of slots.
No matter how you decide to enjoy your gambling, at an online casino Ireland loves, like Spin Casino, or at a member's club, be sure to play responsibly – it's the only way to play!