Mobile Gaming On the Go!
Mobile, Gaming
Source: Android Authority
These days, life is faster and more hectic than ever, with people working longer hours, travelling greater distances and packing more into the twenty-four hours of the day. This means that we can sometimes feel like there's no time to just sit back and relax and enjoy ourselves. That has changed, however, with the advent of the smartphone.
From surfing online to shopping and gaming, everything is now the click of a button away, thanks to handy apps and nifty gadgets. Online casinos like Spin Casino are just one of the ways that people can now unwind and have a good time on their mobile devices, whether you're playing your favourite slot on the train home, in the office canteen or just chilling for a while in the local park. More and more people are using their phones and tablets for games and activities. Here are some of the reasons why online gaming is the way of the future!
Smartphones Are Staples
Take a stroll down your average city street, or ride the train from one station to another and you'll spot one thing in abundance: smartphones! These days, it can feel like people are attached to their devices, constantly checking the screen for their next notification, message or hit, so it makes sense that phones and tablets are taking centre stage in the modern gaming landscape.
A quick glance at the most popular apps of today reveals that people are now doing everything on their phones. Whether it's watching movies on Netflix or Amazon Prime, streaming music on Spotify or gaming on online casinos, smartphones have opened up a new world of possibilities for entertaining yourself no matter where you are. It's no wonder then that more than 50% of gaming revenue now comes from mobile sources – people can pull out their phones and fire up their favourite games in the blink of an eye, making everywhere a potential playground!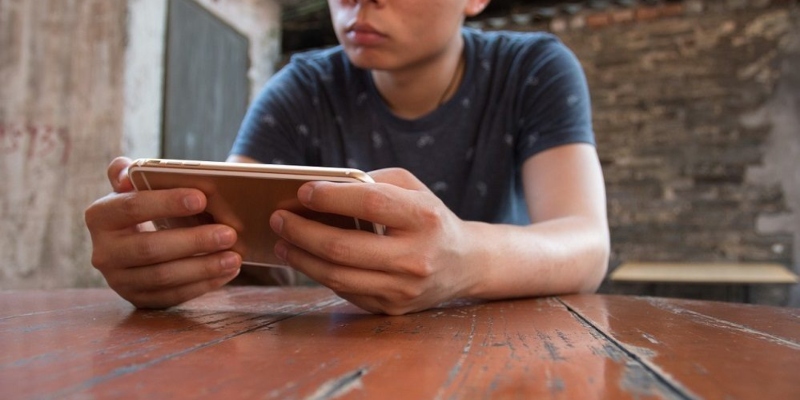 Source: AppWrap
The Price Is Right
Avid gamers invest major amounts of money in their hobby, from splashing out on next-gen consoles and the top games to upgrading their software and ensuring that they have the best hardware to hand. We've all seen these incredible set-ups, with customised casings and easy-grip specialist controllers and countless other add-ons, but we've also all seen the bills! Casual gamers want something that's fun and fresh, but without the substantial cash outlay. That's where mobile gaming comes in!
Firstly, there's no need to pay hundreds of euro for a new console, since almost everyone these days has a smartphone or mobile device. You can also say goodbye to costly gadgets, since the need for controllers is gone. Already, before you even buy your first game, you've saved money, which partly explains why online gaming is such a phenomenon nowadays.
Next, there's the reduced price of the games themselves. Console games take longer to develop and require the developers to make more significant up-front investments; this increased price is then passed onto the consumer. With mobile games, on the other hand, which are quicker and simpler to produce, more affordable options are available. Alternatively, you can even opt for so-called freemium games, where you can play a basic version for free and pay for additional features if you so choose!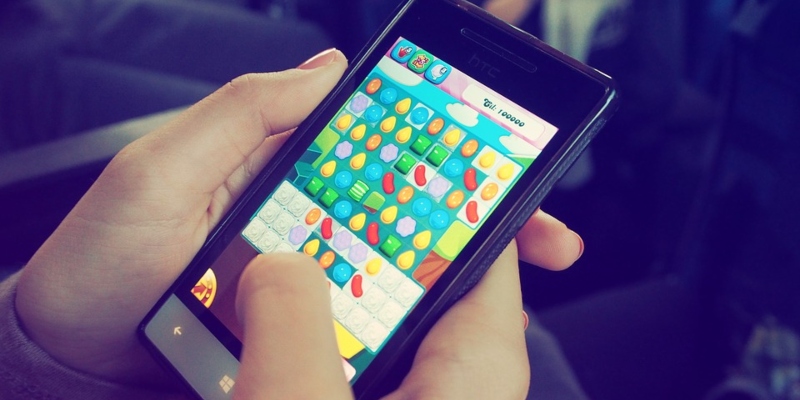 Source: Pexels, Pixabay
Keeping It Casual
Wander into any video game shop or online forum and you'll be immediately daunted by the competitive and complicated nature of many console games. If you're mad about gaming, this is a fantastic thing and you can invest hundreds of hours adventuring, learning, levelling up and exploring your favourite titles. On the way home from work, though, you probably want something a little more accessible. Thankfully, mobile gaming provides options that are suitable for even the most casual fans of the genre!
Let's consider Candy Crush, the hyper-addictive game that has taken the world by storm and charmed all ages with its bursts of colour, ear-worm music and simple yet compulsive gameplay. From powerful businessmen to wide-eyed children, this game captured the imagination of the masses and can still be seen on screens the world over, in large part because it stuck to a simple concept and no-explanations-needed execution. Match the colours, win the points – it doesn't get any simpler than that!
As people's free time becomes increasingly sparse, these pick-up-and-play games will continue to grow in popularity, as they don't require the same time investment as console classics. Furthermore, their universal appeal and easy, breezy playing style (no quitting out of frustration with these titles!) keep the world hooked and signal a new kind of gameplay for the contemporary world.