Solar Wilds Online Slot Review
Online Casino Games, Online Slots, Microgaming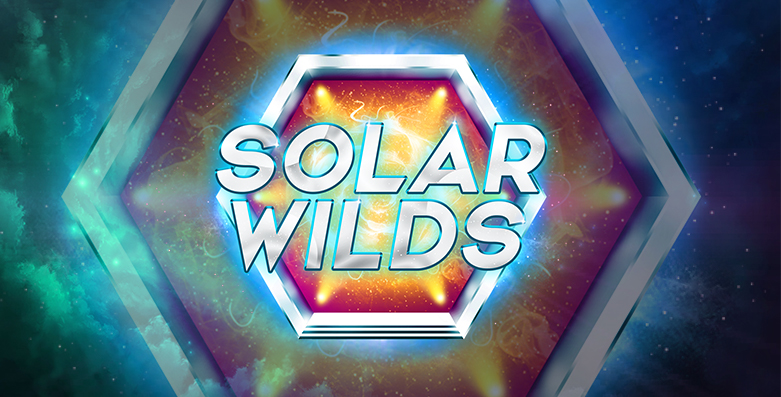 It's a little known fact that we know more about what's happening out in the solar system and the furthest corners of outer space than we do about the deepest depths of the ocean, but this doesn't stop the galaxy from being a popular source of inspiration for countless mobile and online slots. Solar Wilds is a collaborative creation of Microgaming and All41Studios, and is set several million lightyears away (or however many you choose to believe – all we're saying is, it's set far out in the universe!). With unique reel positions shaped as hexagons, and plenty of colourful, space-themed symbols, this 5x3-reel online slot is sure to be a hit amongst all manner of players, no matter their level of experience or budgetary requirements. Below, we take a closer look at this charming online casino game, and then make a suggestion as to where you can play it. Here's a hint: Spin Casino, one of the most acclaimed and well-known casinos in the industry. When you're ready, grab your space helmet and let's check out what Solar Wilds has to offer.
Gameplay Basics
As stipulated above, Solar Wilds plays out across a grid comprising of 3 reels and 5 rows, and it also has just 10 paylines. Unlike many other online slots, this title pays out from both left to right and right to left, and is considered a 'medium volatility game' with an RTP ratio of approximately 94%. If you're not sure what 'volatility' refers to, consider this: a high volatility game pays out less frequently, but in larger increments. A low volatility game, on the other hand, pays out more often, but in smaller amounts. So, a medium volatility game, like this one, sits comfortably in the middle, making it an excellent choice of online casino game for a wide range of different player types, whether they're just trying out online slots for the first time, or are already veterans in the field. Added to this is the game's impressive betting range, which starts from as little as 0.10 credits and goes all the way up to 100, making it ideal even for the high rollers out there. Given the spacey theme, the reels are set against a simple, starlit background, which is great for those who choose to play on smaller screens, like mobile devices, because they aren't inundated with animations or flashing backdrops. The game's audio is equally unobtrusive, but can be toggled on and off either way.
Spacey Symbols
Across the 5 reels and 3 rows of this online slots creation, you will find a host of symbols, with the two highest values represented by what looks like a golden planet interlaced with red, and a bubbling red planet with two thin golden rings. Other symbols include a very sharp and spikey looking planet, a peaceful looking green one, a turquoise one that appears to be made of rocks, a purple one with a crater and a blue one. Each reel position is shaped like a hexagon, further adding to the otherworldly theme of the game. The word Wild is, well, Wild, and it is the key to the special features of this title, which we will discuss below.
Futuristic Features
In most mobile and online casino games, the Wild has the power to substitute for all others except the Scatter. Given that there is no Scatter in Solar Wilds, this symbol can replace all others. While it can only appear on reels 2, 3 and 4, it has some remarkable abilities. Not only will it expand to cover the entire reel upon which it lands, it will also trigger a Wild Respin, in which the reel of Wilds will stay in place and all other reels will spin again. Any further Wilds that land will see the process repeated, really upping the ante and the chance to hit those potentially paying combinations. While many players might have something to say about the lack of a traditional Free Spins round, we certainly found that having a Wild with added bonus features makes for a refreshing change in gameplay.
Launch Off At Spin Casino
While All41Studios is still something of an up-and-coming name in the world of online casino games, Microgaming has been in the industry from the start, and was the name behind the very first online casino back in 1994. You can find plenty of their creations, including Solar Wilds, at many an online casino in Ireland. As per our suggestion above, we recommend checking it out at Spin Casino. In operation since 2001, this hub has been treating players to an ever-growing selection of popular online casino games, from slots to table games and more. The destination is licensed and registered, and is accessible across numerous platforms, including smartphone and tablet, which is great for those who like to play on the go!