We Review Mega Moolah Goddess
Online Casino, Entertainment, Technology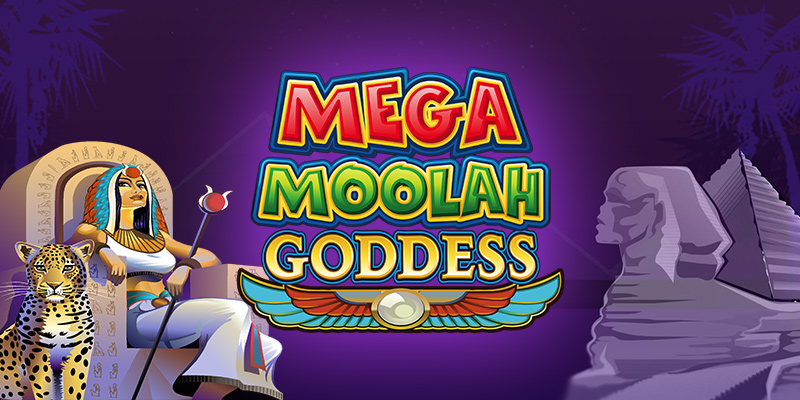 Isis: Daughter of the earth and the sky. Goddess of Magic, Motherhood. And, as of April 2021, rebirthed sovereign of Microgaming's Mega Moolah Goddess. Another Egyptian-themed online casino slot, you exclaim?
Remember Mega Moolah Isis, the popular 5-reel, 3-row, 25-payline progressive slot released in 2009? That one with 4 growing jackpots? Welp, it found a new face. Or, more precisely, it was given one by Microgaming. That's right, Mega Moolah Isis fans. The next generation goddess has arrived at Spin Casino and we're here to tell you all about it.
Basic Theme
So far, we've established that Mega Moolah Goddess is an Egyptian-themed slot. But who exactly is the goddess we're talking about?
That would be Isis. According to our research, she started out pretty low down on the food chain. After gaining popularity, she climbed to the elevated status she still holds today.
What does all this mean for Mega Moolah Goddess players? An online casino adventure filled with thrilling HD imagery at every turn. This includes close encounters with Isis herself, as well as other quintessential characters in Egyptian mythology.
Oh, and if you're one who enjoys a soothing soundtrack, it's difficult to fault what Mega Moolah Goddess offers. It's part mystery and part adventure, with a drizzle of Zen thrown in for good measure. And it does a fabulous job of bringing ancient Egypt's historic and magical era to life.
Payline Structure
As a remake of Mega Moolah Isis, Microgaming's Mega Moolah Goddess delivers the same 25-payline structure as the original. Players can also look forward to revamped symbols and mirrored features, including the popular progressive jackpots we'll highlight in a moment.
Mobile Compatibility
Is Mega Moolah Isis accessible on mobile? Yes. Will you sacrifice on quality when playing it on your tablet or smartphone? No. Mobile gaming is where it's at, and that means that most new releases you'll encounter are designed for cross-device play. What's more, most casinos are too.
Sacred Symbols And Features
To trigger a potential payout, Mega Moolah Goddess players must line up 2, 3, 4 or 5 of a kind on an active payline. Some symbols pay out for 3-of-a-kind and up, while others for 2-of-a-kind and up. How to know which is which? Head to the slot's informative paytable, where all payout possibilities are listed.
Now for the good stuff – the actual symbols you'll come across.
The first and most rewarding symbol in the set is Isis – who doubles up as a Wild. And doubles any potential wins she helps create. She can substitute for all other symbols, save for Horus, the slot's Scatter. Landing 3, 4 or 5 Scatters on any active payline triggers a matching set of 20, 25 or 30 Free Spins.
What makes these Spins so special? Multipliers of up to 6x your bet are possible, instantly upping the entertainment factor.
About That Jackpot Wheel…
Here's the exciting part: The Jackpot Wheel that contains Mega Moolah Goddess' 4 jackpots is triggerable at any time during the base game. If Free Spins and the Jackpot Wheel are triggered at the same time, you'll still be presented with both features. You won't be able to trigger the Jackpot Wheel during Free Spins, though.
The wheel is divided into colour-coded segments. The 1 x white segment represents the Mega Progressive. The light blue indicates the Major Progressive Jackpot, whereas the yellow segments stand for the Minor Progressive Jackpot. Last, but not least, is the Mini Progressive Jackpot, demarcated in orange.
Here's the other exciting part: The Mega, Major, Minor and Mini Progressive Jackpots have individual minimum payout amounts as listed in the slot's paytable. This means that should any progressive jackpot be won, it will be reset to its minimum amount.
Here's the most exciting part: The prize pools for each jackpot grows each time a bet is made on the game. So, as long as players are actively engaging with this progressive slot, the Mega, Major, Minor and Mini Progressive Jackpot prizes increase.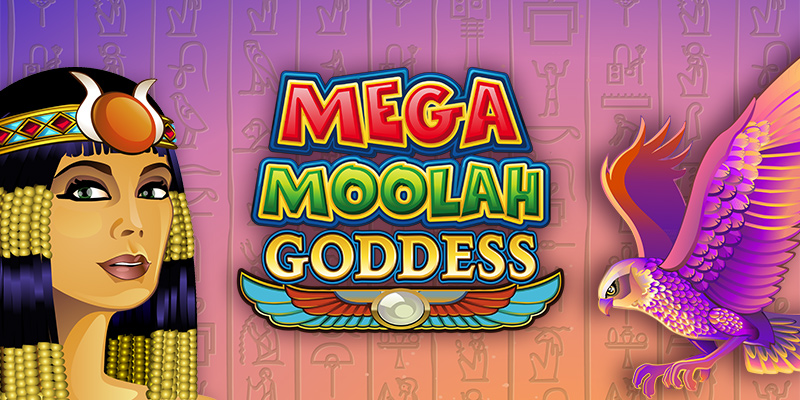 A Word On Microgaming
An award-winning creator with hundreds of online casino games in its repertoire, Microgaming is a respected leader in the iGaming. Not only associated with high quality games but fun themes too, this iconic developer opened its virtual doors in 1994, and is perhaps most well-known for its Mega Moolah series of jackpot games.
Fun fact: Mega Moolah is featured in the Guinness World Book of Records for a past payout, which was, at the time, a record-holder in the industry.
Jackpot Slots At Spin Casino
One of many exciting progressive jackpots, Mega Moolah Goddess is ready to let you channel your inner Isis at Spin Casino – our very own mobile-friendly gaming hub that hosts a wide range of online casino games, including live dealer table games, virtual table games, 3- and 5-reel slots and more.
Licensed and eCOGRA-certified, Spin Casino provides 24/7 live chat support and has plenty in the way of optional promotions – including a new-player welcome bonus (terms and conditions apply), daily deposit offers, loyalty rewards and an in-house bonus wheel that has the power to award spot prizes.