The 8 Best Land-Based Casinos in the World
Gambling, Entertainment, Lifestyle, Travel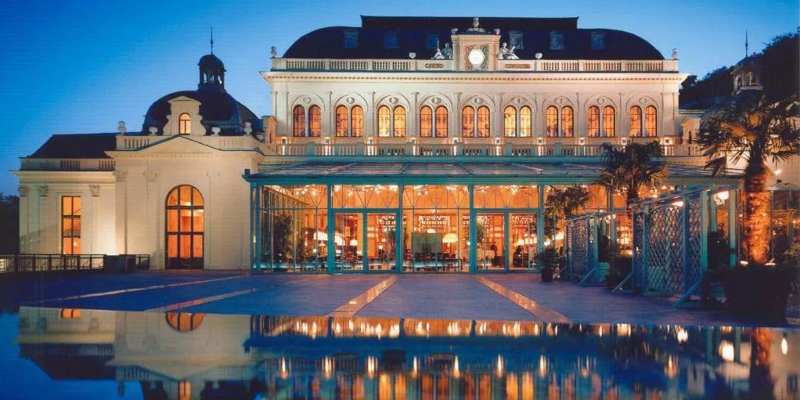 Source: casino.com.de
Few things beat the simple pleasure of playing online casino in your sweatpants from your couch.  But, every once in a while, we all need the real thrill of a casino vacation. Below, we give you our curated list of top eight casinos in the world. Which ones of these are in your bucket list?
The Ritz Club, London
Throw away those sweatpants! If you ever wanted to personify James Bond, put on your finest attire and head to the Ritz Club in London where luxury is the name and exclusivity is the game. This club is only open to members or hotel guests but, once in, you will be taken care of. From a limousine waiting for you at the airport to the finest food in London, the Ritz caters to their members' desires. Casino games are at the center of the Ritz Club experience featuring a main salon and three private rooms. One of these private gaming rooms, The Amber, has appeared in numerous pop culture scenes, including James Bond movies, and is frequented by famous celebrities and other influential members.
The Hippodrome Casino, London
If memberships and limousines are too much fanfare for you, check out the Hippodrome Casino instead. Their word is not exclusivity, but community. And they want to make sure you visit! Even their website says, "Welcome to The Hippodrome Casino: Open 24 Hours | Free Entry | No Membership Required." Formerly the Hippodrome Theatre, this building now houses four floors of gaming, six bars, cabarets, a steak house, a theatre, and other forms of entertainment all under one roof. There is something for everyone, so throw on some jeans and head to this casino for a fun night out by yourself or your entire group of friends.
The Venetian, Las Vegas
Take your gambling with a gondola ride on the side! The Venetian casino hotel brings you the best of Venice, Italy right on the Las Vegas Strip. It even offers a 90-minute art and architecture tour of the resort. Have fun at the extensive casino, but don't forget to check out its many cocktail bars, entertainment, event calendar, and endless food choices.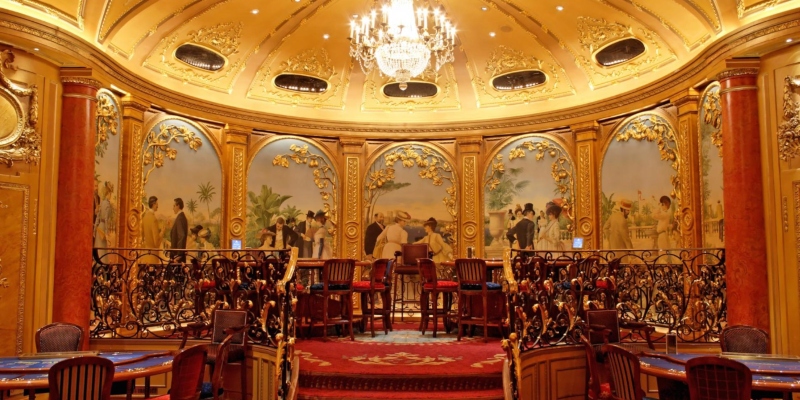 Source: Forbes
WinStar World Casino, Oklahoma
The largest casino in the world is more like nine casinos in one. WinStar World Casino features over 600,000 square feet of gaming space and nine city-themed plazas—Beijing, Cairo, London, Madrid, New York, Paris, Rio, Rome, and Vienna. Visit all of them and get a taste of everything! As their website states, "We don't have just a little something for everyone, but a LOT of something for everyone. We're called the World's Biggest Casino for a reason." The WinStar has a 651-seat bingo hall, 55 poker tables with weekly tournaments, off-track horse betting, and miles of slot machines. If you dream of losing yourself in an endless casino, the WinStar World Casino is the one for you.
Ceasars Palace, Las Vegas
If you prefer your destination-themed casinos to focus in one city, the Ceasars Palace is the casino for you. Named after Julius Ceasar, this world-renowned casino delights visitors with all the excitement of Sin City in an ancient Roman setting. The hotel-casino features a replica of the Colosseum, fashionable stores, all-you-can-eat buffets, and an entertainment venue that regularly hosts some of the best performers in the world, such as Celine Dion, Elton John, and Gloria Estefan.
Casino Lisboa, Lisbon, Portugal
Located in Lisbon's Park of Nations by the Tagus River, Casino Lisboa features an avant-garde space where modern culture meets gambling. This land-based casino is sleek and fashionable with bars, restaurants, entertainment, 1100 slot machines, and table games that include Roulette, Black Jack, Caribbean Stud Poker, Baccarat, and French Bank— a Portuguese casino game!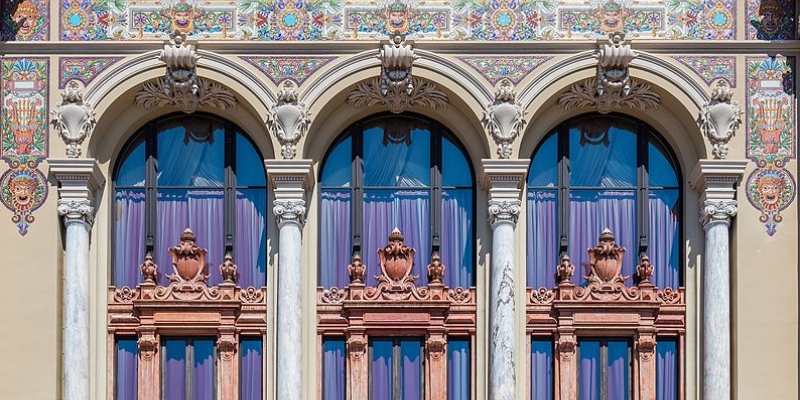 Source: Forbes
Casino Baden, Baden, Austria
Step into classic glamour. Casino Baden is one of the largest and most beautiful in Europe. Located in a small spa-town near Vienna, this casino is elegant and traditional. A place to dine and gamble as a smart gentleman or refined lady. Go for the experience and stay for its luxury and history. This casino opened in 1934 as Austria's first year-round casino and had to shut down ten years later, during the Second World War. Along the way, it has kept up with the times and introduced table games as they've become popular. The last game to be introduced to Casino Baden was the Double Roulette in 2014.
Casino de Monte Carlo, Monaco
Casino Monte Carlo, the Monaco Grand Prix, the French Riviera… if you want to play with the rich and famous you must add Monaco to your bucket list. Think of Casino Monte Carlo as your luxury destination, where you go to gamble under ornate ceilings and spin the Roulette among beautiful people. This casino is more than a gambling experience; it is, as stated in their own website, "The great art of living."
So which casino is the right one for you? Would you prefer to walk up and down the Strip in sunny Las Vegas, Nevada or play in the exquisite luxury of the traditional European casinos? There is a casino destination for every taste, but when at home remember to visit us online at Spin Casino for your everyday gaming action.